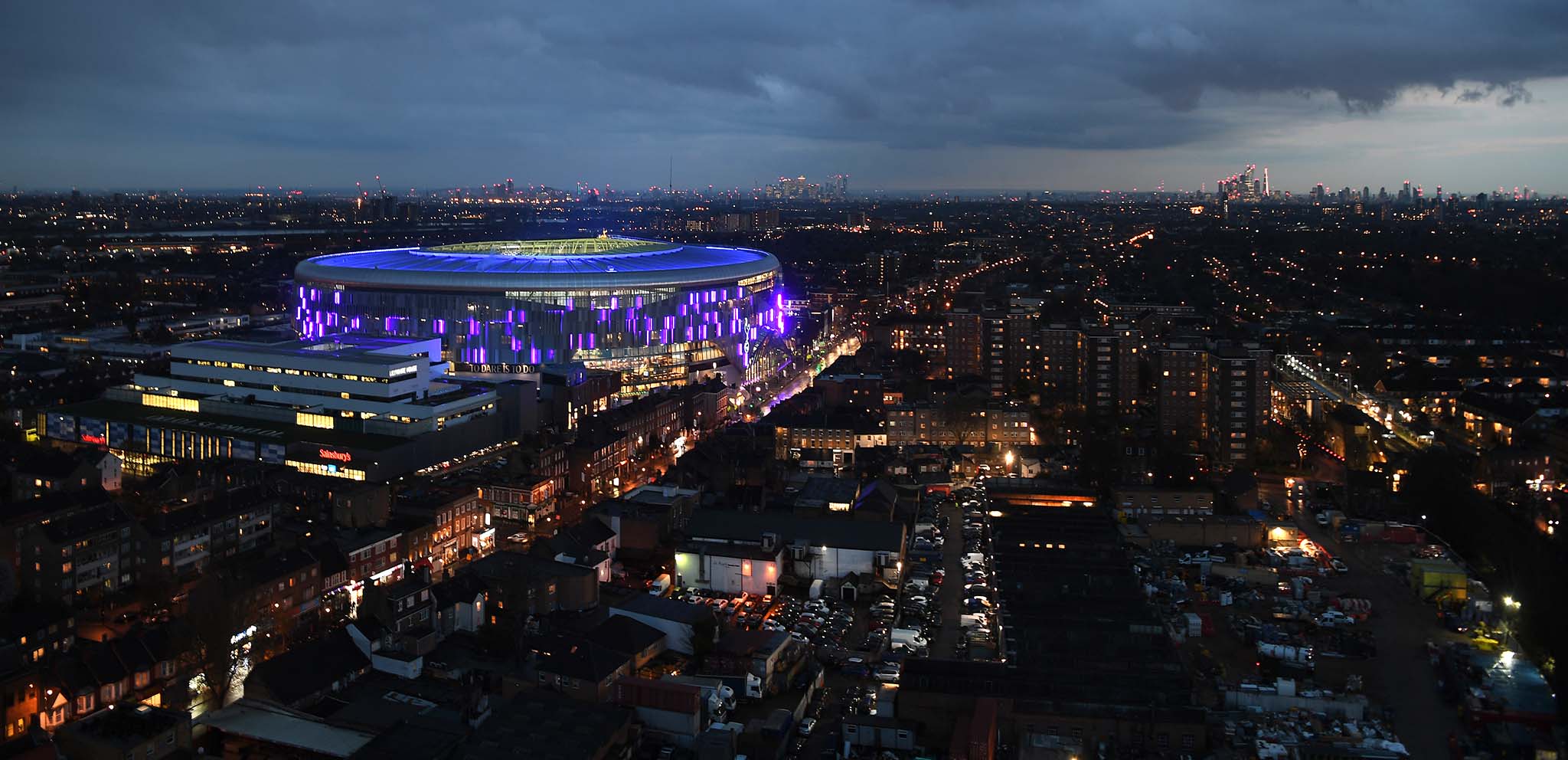 Getting Here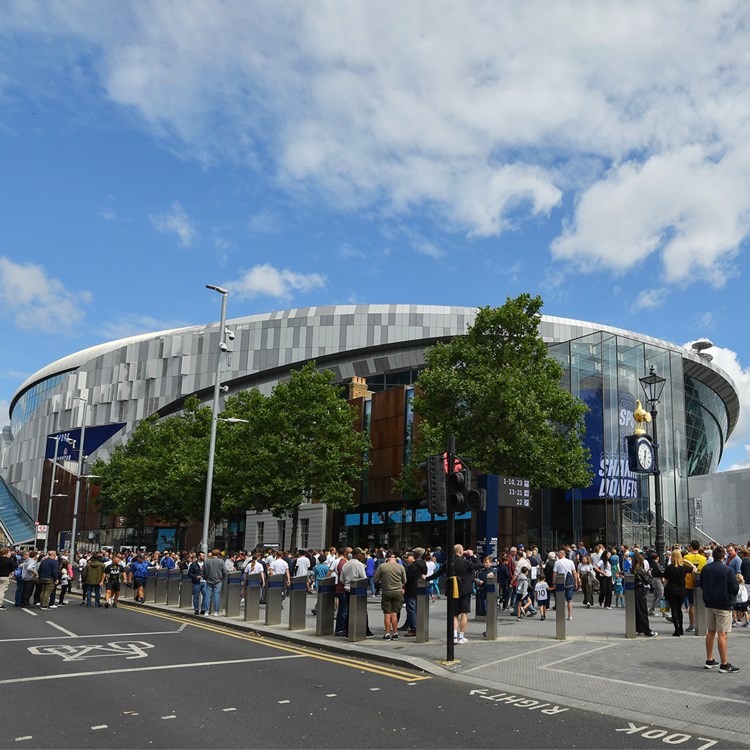 Tottenham Hotspur Stadium
The Stadium is a public transport destination and is well-served by bus routes and within walking distance of four train stations - download and view the map above.
There is no parking available for general admission fans at the stadium. Please note, the local area is under an Event Day Controlled Parking Zone (CPZ), which is in operation on matchdays. You will not be able to park without a permit.
For a full overview to help you plan your journey, including information on accessible transport, visit our Getting Here section.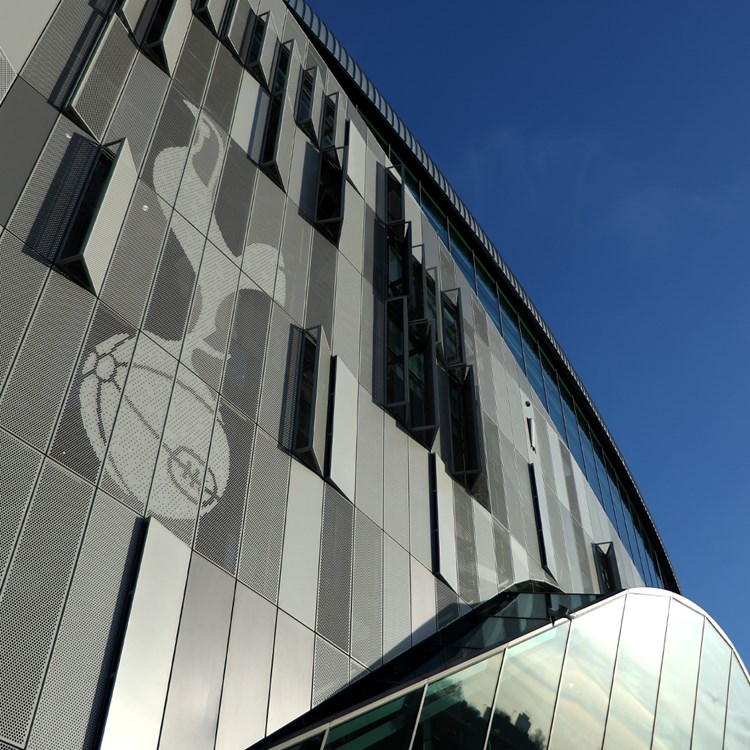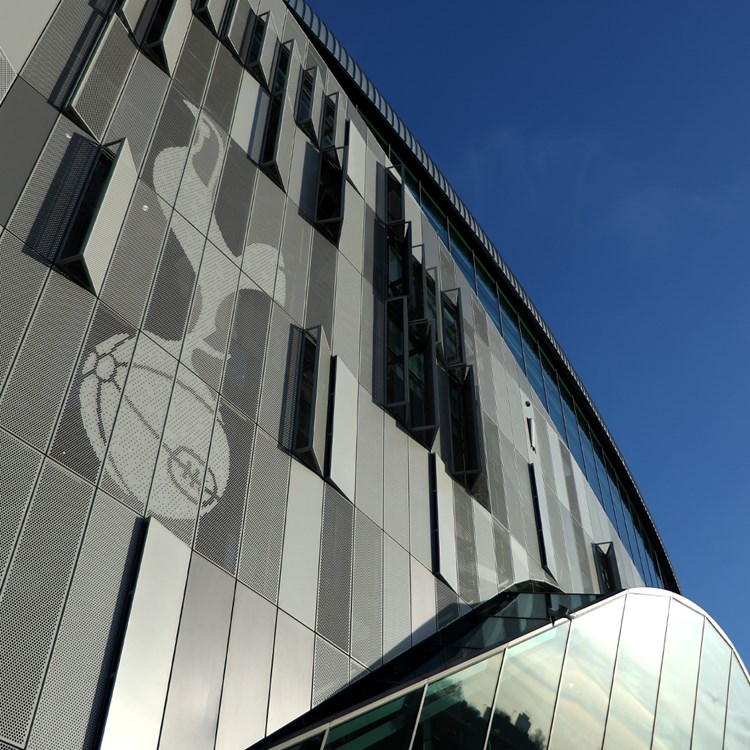 Trains and London Overground
London Overground services operate from Liverpool Street, Enfield Town and Cheshunt stations. The station is fully accessible and is approximately a five-minute walk to the stadium.
Other modes of transport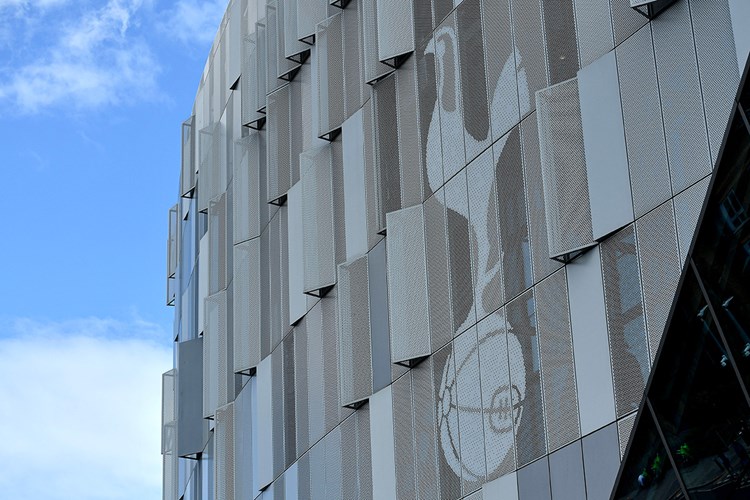 Away Coach Parking
All official and unofficial coaches will drop-off and pick-up from Zone A (West Road) or Zone B (Brantwood Rd).
Wayfinding signage will direct you from the coach parks to the stadium. Other coach parks will be used if the away attendance increases for a particular fixture. All coach drivers will need a coach parking permit in order to park in these coach parking zones.
To obtain a permit, please contact supporterservices@tottenhamhotspur.com as soon as possible.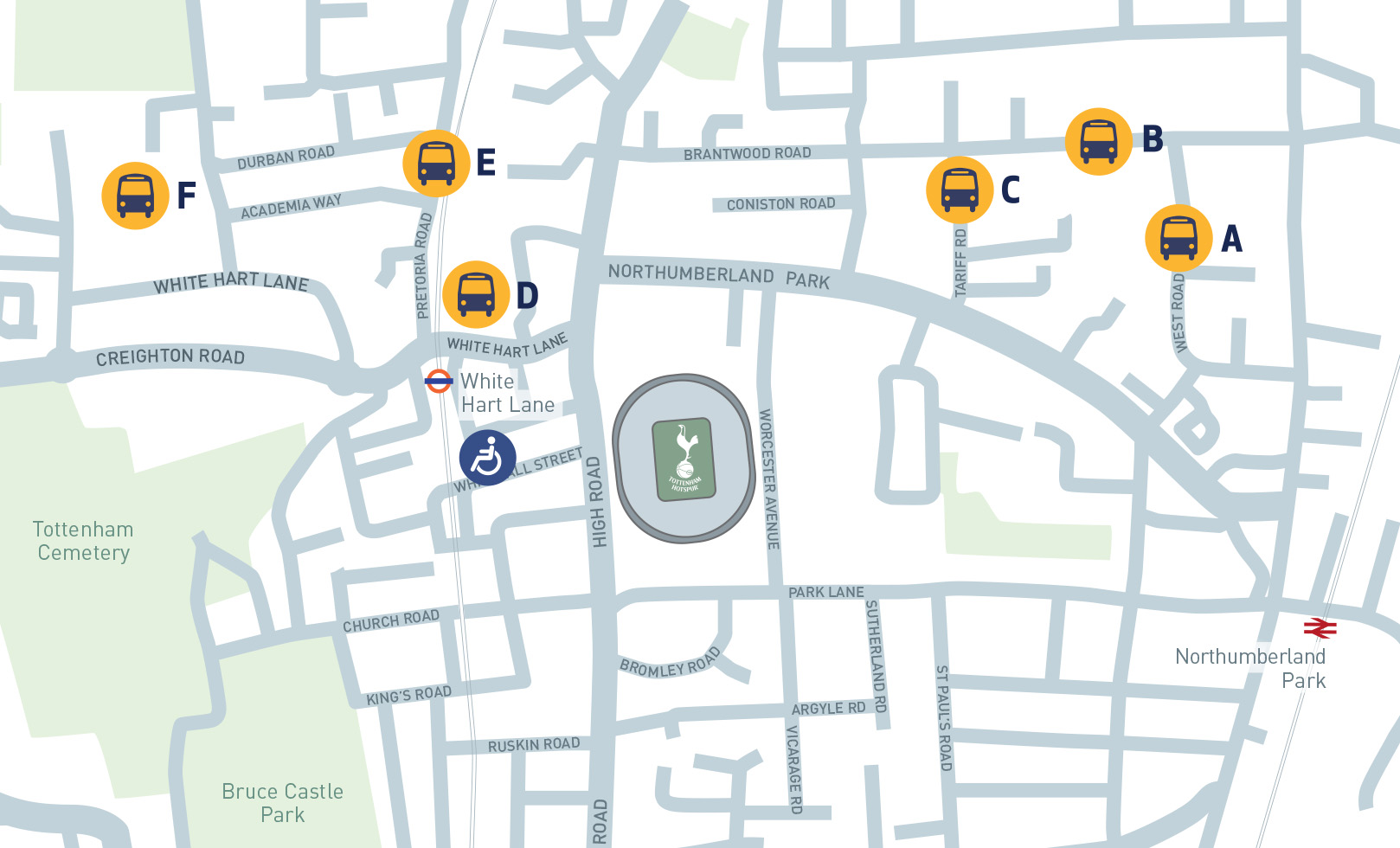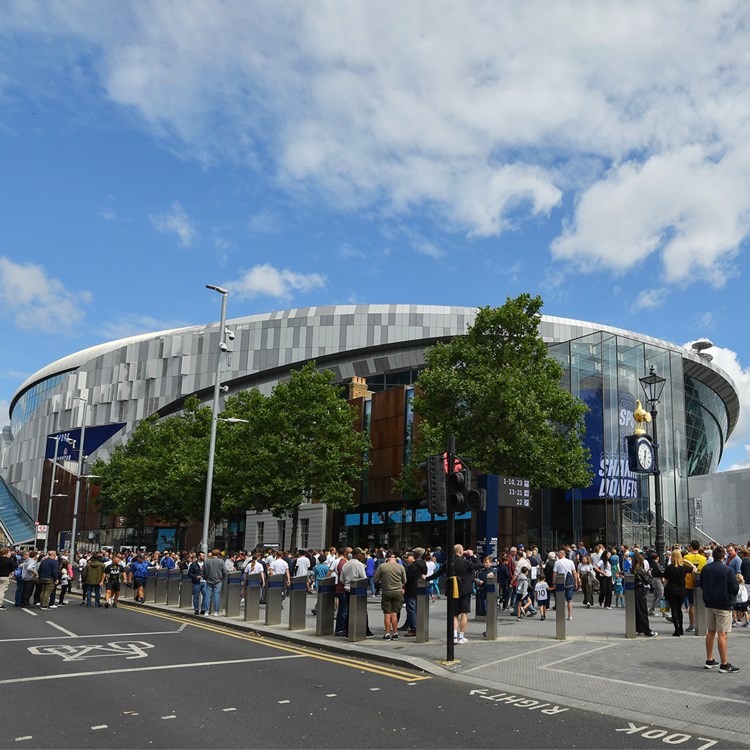 Road Closures
Please note that some roads closest to the stadium are closed before, during and after a match to make it safe for fans, local residents and businesses, and for emergency access to the area. On matchdays, general traffic will not be able to access parts of the High Road between White Hart Lane and Lordship Lane/Lansdowne Road from two hours before and up to one hour after the match.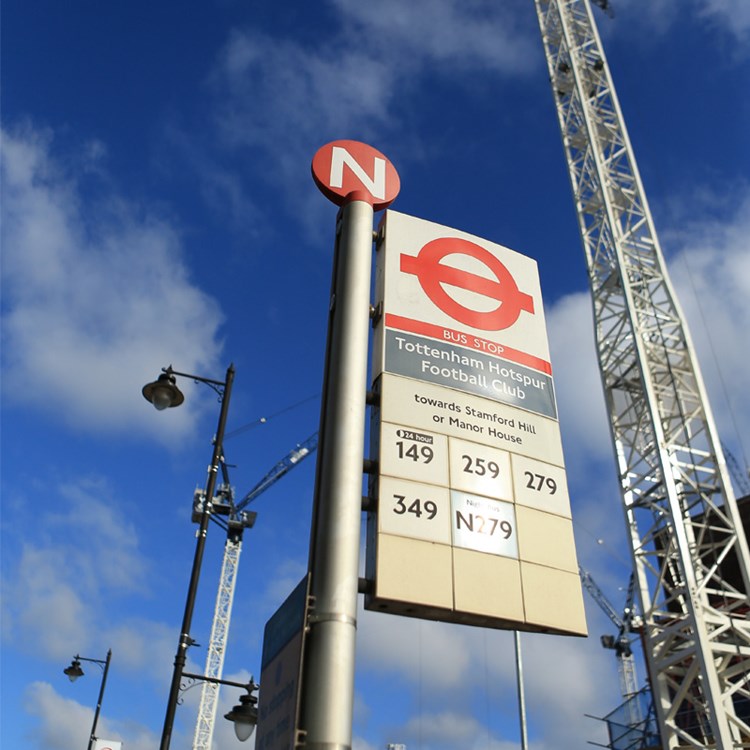 Public Buses
The Stadium is well-served by Transport for London buses that run as usual across Haringey on matchdays, with the High Road routes subject to diversion due to the road closures.
All Transport for London buses are fully accessible with at least one wheelchair accessible space on each bus and priority seats. Assistance dogs can travel on all services.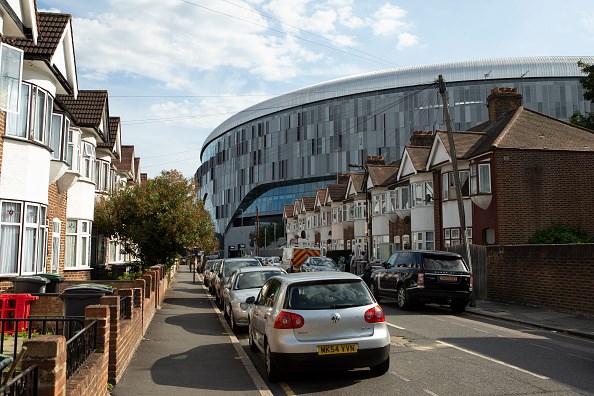 Taxis
Due to road closures, fans will not be able to be dropped off and picked up close to the stadium. If you need to use a taxi, we recommend you have it drop you off or pick you up at least a 15-minute walk away from the stadium.