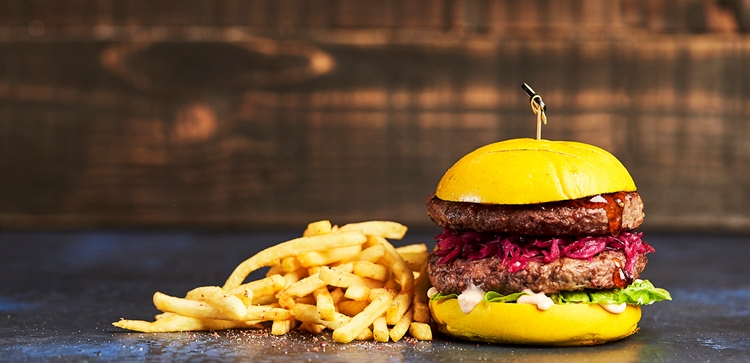 Food and Drink
Food and Drink Outlets
We are excited to announce delicious new food and drink offerings available at Tottenham Hotspur Stadium for the start of the new season.
Over 60 outlets located throughout the stadium serve a wide range of traditional fan favourites and unique dishes inspired by London's vibrant street food scene.
Make the most of the experience by arriving early and take advantage of our promotion* at all Tap Inns during the first hour of the stadium opening, with all handmade pies and sausage rolls available for £4.
We have also made some changes to our menus - take a look below at what is on offer for the 2022/23 Season!
Park Lane Square
You can now also enjoy the food and drink options available in Park Lane Square, which will be accessible to all general admission ticket holders up to one hour pre-match and from kick-off. There will be a different food vendor for each match and mobile units serving draught lager, spirits, soft drinks and coffee.
Signature Bars
The Stadium remains open up to 90 minutes after the final whistle with live bands performing at our Shelf (Level 1 East) and White Hart (Level 5, East) destination bars – the perfect place to meet up with friends and family for a post-match drink or snack.
Fans are advised not to bring their own food into the stadium due to issues of provenance, safety and rubbish generated. Discretion will be shown by stewards, however, in relation to snacks, in particular children's snacks. We appreciate this is not a clear-cut policy but allowing discretion means we can be more flexible in your interests. Kids Meal Deals are available.
*These promotions are subject to change throughout the season.