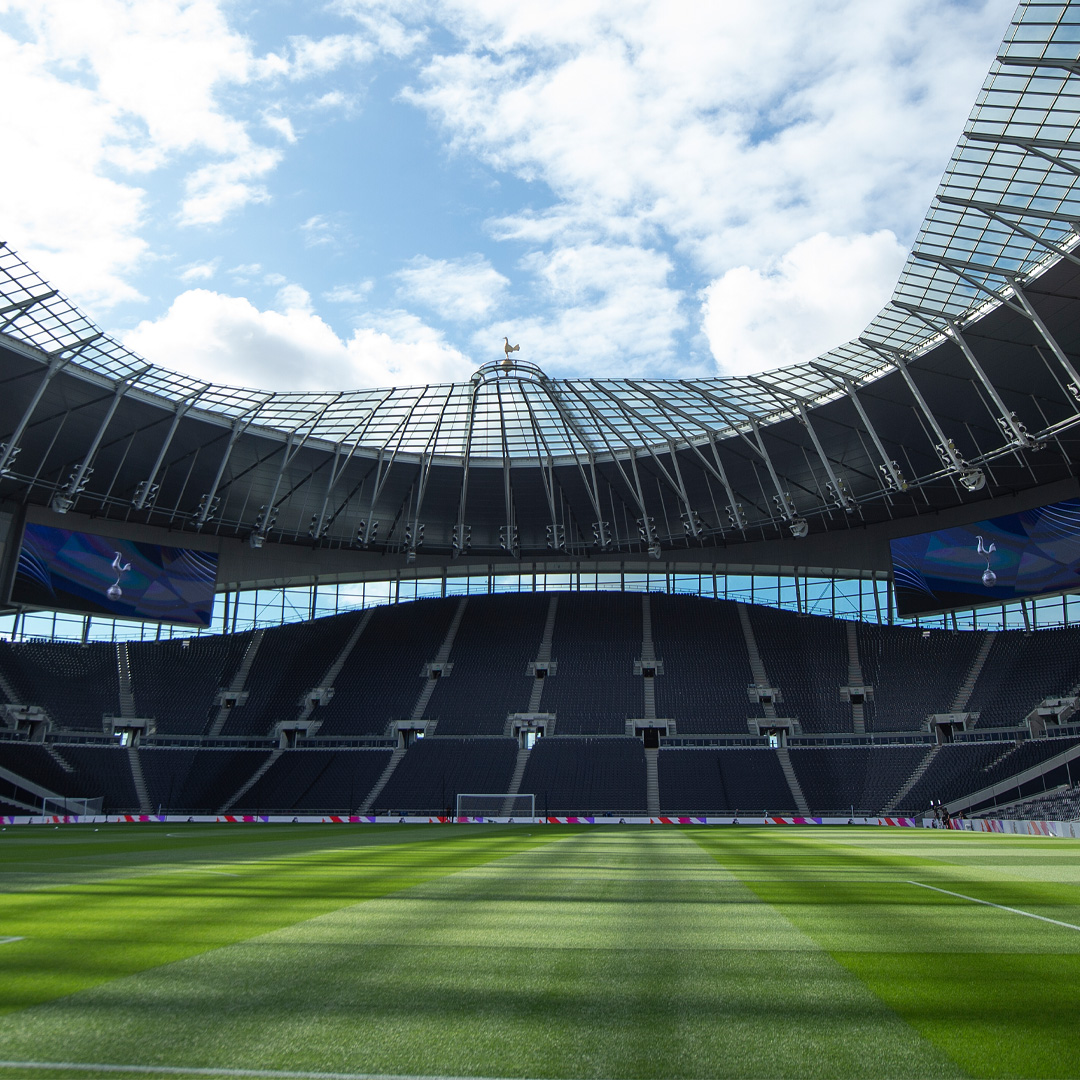 Welcome to Tottenham Hotspur Stadium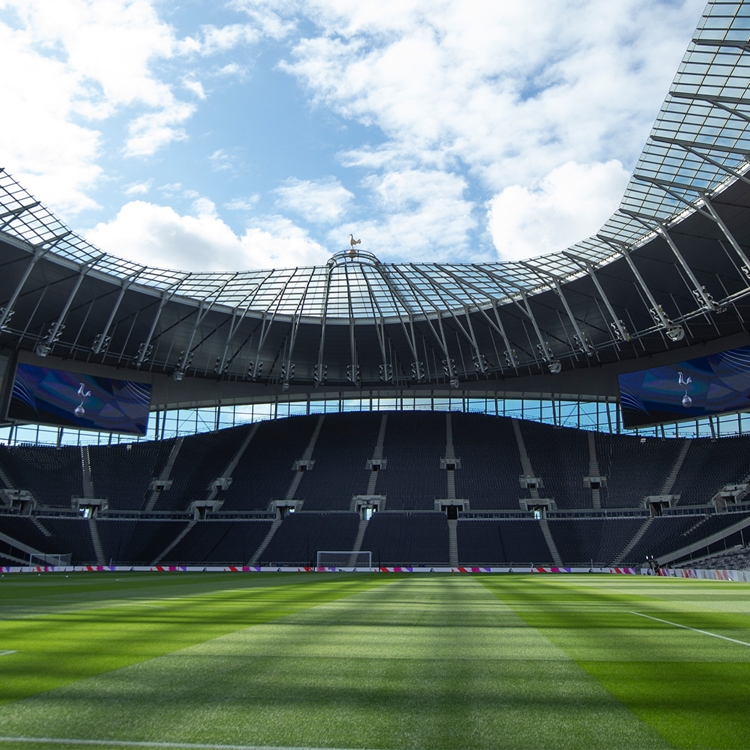 The Stadium
The home of Tottenham Hotspur Football Club and the largest club stadium in London with a capacity of 62,850.
Opened in April, 2019, the stadium is designed to maximise the supporter experience and brings fans closer to the pitch than at any comparable size stadium in the UK - distances from the front row to the touchline range from just 4.9 metres to 7.9 metres.
Our 17,500-seat, single-tier South Stand is the largest in the UK and stands at more than 34 metres in height - on top of which sits the Club's famous golden cockerel.
Over 60 food and drink outlets across the stadium are inspired by London's vibrant street food scene, offering supporters a wide range of choice, including plant-based options throughout. Highlights include The Market Place in the South Stand, featuring Europe's longest bar - The Goal Line.
The stadium is multi-use with a unique, dividing retractable grass surface enabling the staging of a variety of major events in addition to Spurs matches, including NFL, boxing, rugby and concerts - creating recurring sources of revenue for the Club to reinvest in its football activities.
With the addition of Visitor Attractions, including Stadium Tours and The Dare Skywalk, and world-class Conference & Events facilities, Tottenham Hotspur Stadium brings nearly two million visitors to N17 every year and a £344m annual boost to the local economy in one of London's most deprived areas.
Tottenham Hotspur is Premier League's greenest club and the stadium is powered by 100% renewable energy, with a zero waste-to-landfill policy, a reusable beer cup scheme and a wide range of public transport options.