Queen Elizabeth School - Luton
Tottenham Hotspur is proud to partner with Queen Elizabeth School, giving the area's young people access to first-class football coaching and employment opportunities through the Club.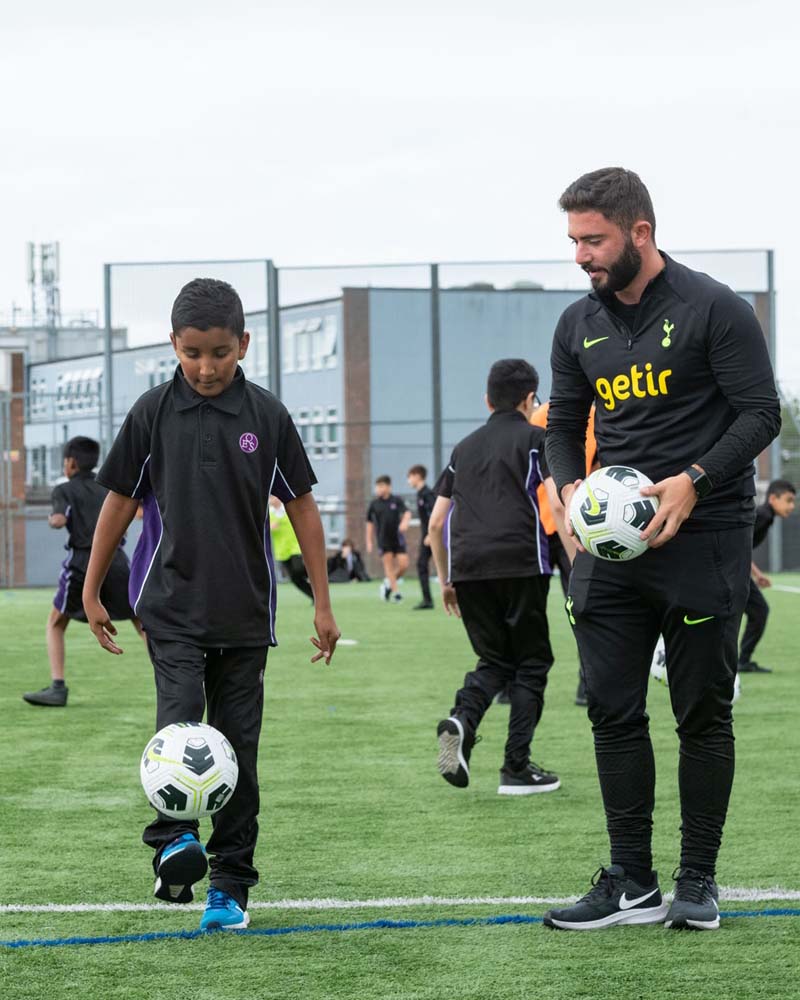 About
As part of the partnership, a member of the Club's Global Football Development team is based at Queen Elizabeth School from the start of the academic year, using Academy-standard coaching methods to develop both male and female football players of all abilities within the curriculum for years 7-11.
This partnership includes access to the Club's Coaching Excellence Centre, where high-performing students receive mentoring and the chance to progress on a talent pathway through to potential employment as a Tottenham Hotspur coach.
Tottenham Hotspur also provides timetabled intervention football sessions to selected QES students with the aim to improve students health, wellbeing, behaviour and attitudes through high-standard football coaching.
In addition, the partnership enables the Club to work with local primary schools, other secondary schools, and grassroots football teams in the area to deliver free coaching sessions and football tournaments.
WE ARE EXCEPTIONALLY PROUD OF OUR PARTNERSHIP WITH SPURS. THIS IS A UNIQUE OPPORTUNITY FOR OUR STUDENTS TO TRAIN WITH HIGHLY SKILLED COACHES TO HELP THEM EXCEED THEIR POTENTIAL, NO MATTER THEIR ABILITY