Micky van de Ven: "The atmosphere was amazing - I want more of it!"
@SpursOfficial
Wed 23 August 2023, 12:15|
Tottenham Hotspur
It's fair to say Saturday's victory ticked all the boxes for Micky van de Ven.
Big win against an important opponent on your home debut? Tick. Clean sheet? Tick. Fine performance both team and individually? Tick, tick. Incredible atmosphere? Tick.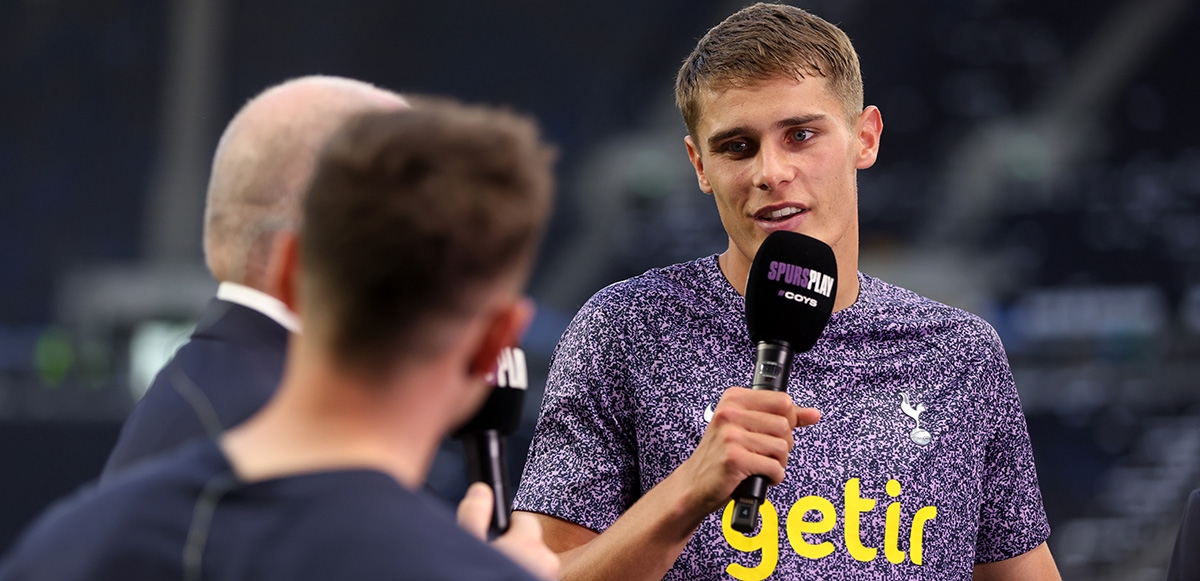 Speaking to SPURSPLAY alongside skipper Heung-Min Son after the 2-0 win against Manchester United, Micky told us: "It was incredible... everything, the atmosphere was amazing, the team performance, we held the zero and scored two goals, so, yes, amazing feeling. The fans were amazing and of course it's really important if you can get three points in the first home game.
"I'm really happy about this game and how important it was, yes, really important. I really want more of it, it was incredible in here, incredible. Last week the fans also sung my name, but here, when you hear it in the home stadium... it's a childhood dream."
Micky, Sonny and Ange on the Review Show
Asked about the style of play under Ange Postecoglou, particularly looking to play out from defensive areas, centre-back Micky added: "I love it. I love to play with the ball and the trainer (Head Coach) gives us the trust to play with the ball.
"It's not that when we play with the ball he's shouting from the sideline that we have to play long, he always says 'keep calm, keep playing' and with the high line with Cuti and me, Pedro and Destiny, yes, it's a high line but we know the timing when to go back, we trained on this all week.
"Yes, it's a risk, but what is football without risk? It's different when the full-back is going inside but it gives us an extra man in midfield so we can play out, and it worked really well. Now, we have to stay with both feet on the ground and keep playing as we are doing, but I'm happy people will have a smile on their faces for the rest of the week."
Watch - United highlights