Special interview - mind over matter for Sessegnon
@SpursOfficial
Wed 04 May 2022, 16:30|
Tottenham Hotspur
It has been a bit of a roller-coaster season for Ryan Sessegnon.
In what had begun as a campaign in which Ryan was determined to kick-on in his Spurs career, he admits it has ultimately been a somewhat tumultuous year as he assessed his season so far in a special interview first published in Sunday's matchday programme for the visit of Leicester.
Having impressed on loan at Hoffenheim last year, the defender returned to north London last summer, eager to show exactly what he could do in our colours. However, while he has undoubtedly enjoyed his best season to date for us in terms of appearances, he has also had to show a great deal of mental strength and resilience this term following a series of setbacks.
That began in the first few weeks of the season as an injury kept him out of action for 14 games between September and November before a muscle problem then sidelined him for the Christmas period. However, when he returned to action at the start of the calendar year, he started to make his mark in a Spurs shirt with a fine run of performances throughout February.
Starting six games in a row that month, it was his best run of starts in our colours since his summer 2019 move from Fulham and he was one of our star performers across those matches, including in statement victories over Manchester City (3-2) and Leeds United (4-0).
The impact he was having was evident – especially when he produced his first Premier League assist for us in the 4-0 win at Elland Road. And his exceptional performance was duly noted by our supporters who chanted his name as he walked past them following his 78th-minute substitution.
He was really beginning to find his groove in our colours, however disaster then struck for the defender in his first outing in March as he was forced off at half-time in our 5-0 win over Everton with a hamstring injury.
"It was devastating," he reflected on the injury against the Blues. "I felt good in that period of games.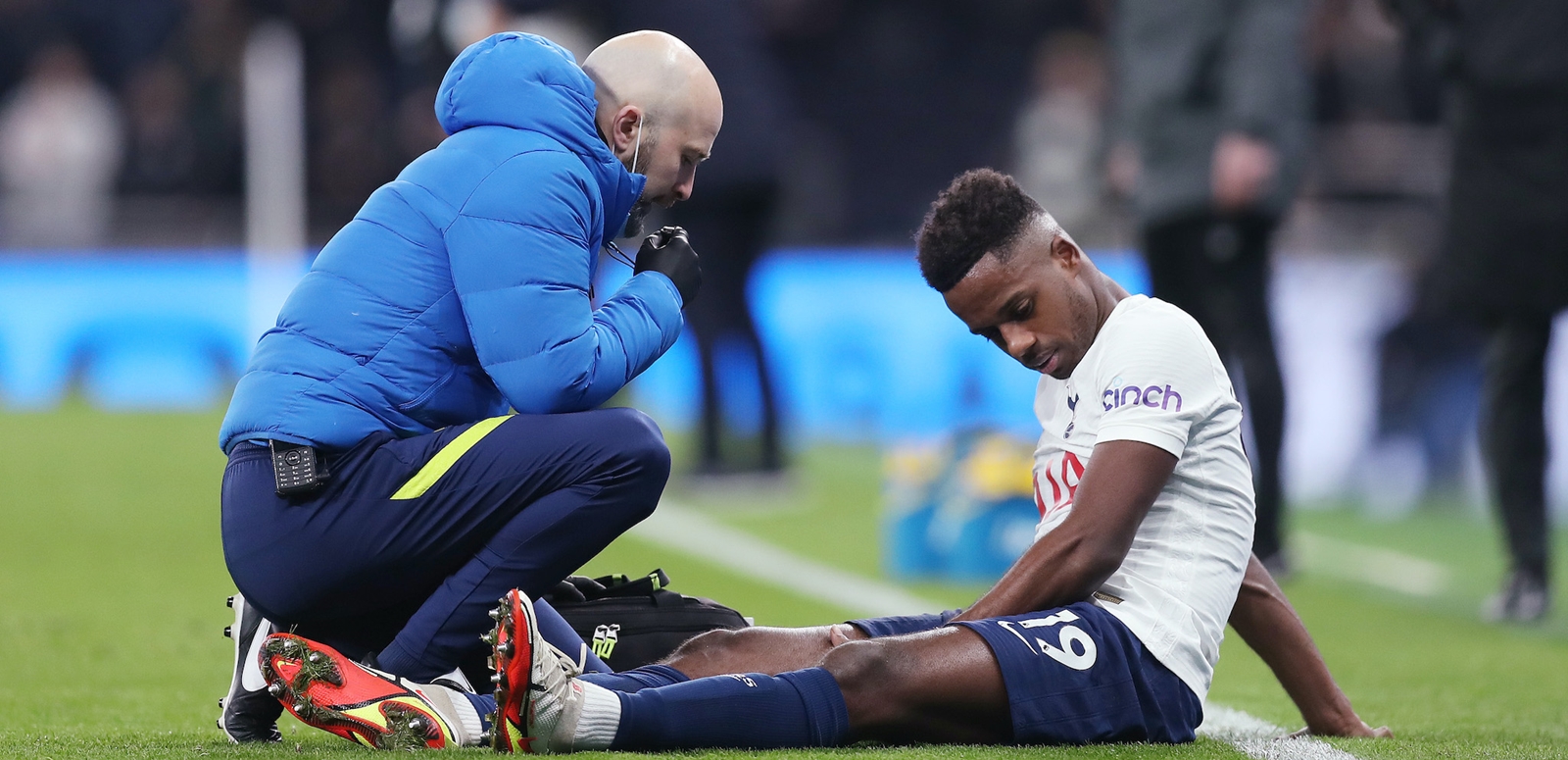 "From the City game especially, going there after having been subbed off in the first half against Wolves, it sort of showed the mental side which I have to my game where I can put disappointment away and use it as a positive to go on and try to play well.
"Every time I play for the Club, I want to show the fans what I can do. Obviously, the run started with that City game, and the games after that were obviously good because we got a lot of wins and produced positive performances. And I went on to play six games in a row which is obviously my longest run since being at the Club.
"I felt strong but then it was the unfortunate situation of the injury happening. It's then the mental side again of how to keep going and learn from certain things. Obviously, with an injury, you can't really prevent it. It is just how you react to it, and that's what I'm trying to do now."
The mental toughness Ryan has shown in light of his injury setbacks, as well as his disappointment at being dismissed in November's defeat to NS Mura, has been admirable.
When so much is going against you, it requires a special character and a certain drive to constantly fight back. Yet, when difficulties hit, it perhaps requires even more courage to ask for help, especially when it comes to your mental health - but that is exactly what Ryan did when he felt he was struggling during his loan spell at Hoffenheim.
Back in January, a hamstring issue saw the England Under-21 international sidelined for over five weeks on the continent and, with him being far from home and the far stricter COVID-19 regulations in Germany, he admits the situation did affect him, so he made the decision to seek help.
"In Germany, it was the first time that this series of hamstring problems started to happen," he said. "Taking away the fact I was injured when I first came to Spurs, it was the first injury I had suffered in the right hamstring.
"When I had gone to Germany, I was playing games, feeling good and then that happened. My whole morale went down and, obviously, being in another country, just me and my girlfriend and during the pandemic, my head was all over the place. I just felt I had to reach out to someone to speak about the situation I was in.
"It wasn't easy at all because you know, as men, we just want to get through everything ourselves. You don't really want to speak to anyone if you're going through a tough time - that is just us as humans, that's how we can be. But, when there's help out there, you might as well use it. It took a lot. I had to speak to a lot of people before speaking to this person about the mental side. I just thought it was best for me to do it.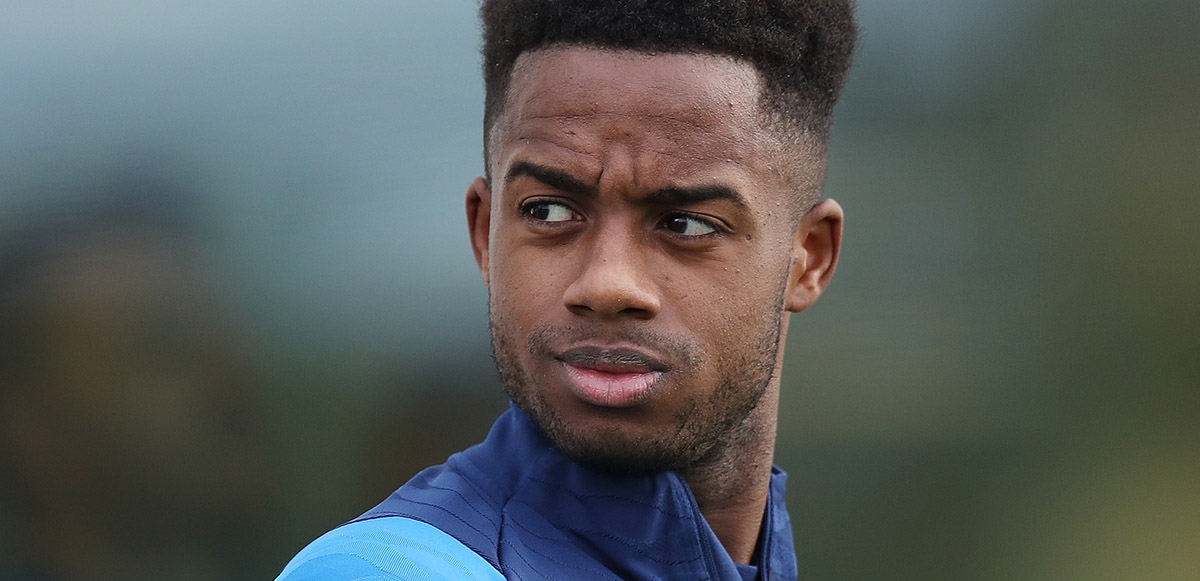 "It helped me a lot though. I got speaking to someone and got taught a lot of mental techniques and how to deal with certain things. That got me through it and then I eventually got back playing and finished the season strong in Germany. When I came back to the UK, the sessions then stopped, but if I do need to get back into it, I can. I have the contact there. I use the techniques I was taught by the person everyday anyway."
It was during that spell in Germany where Ryan got his first taste of playing as a wing-back. With Hoffenheim deploying a 3-5-2 formation, the former Fulham man was able to get an understanding of the position before being deployed there this season following the arrival of Antonio Conte. However, despite that experience, he admits there is quite a difference between the role he played in Baden-Württemberg and what Antonio demands.
"The first time I actually played at wing-back was in Germany, so I had experienced the role a little before Antonio came in, but it was a bit different," he discussed. "At Hoffenheim, I wasn't really getting in the box, I was more tucking inside whereas, here, the gaffer wants both wing-backs attacking the box when someone is crossing.
"It is physically demanding, in the up and down nature. You almost have to manage yourself as well because if you want to be lasting the 90 minutes…obviously you have to be fit to play that position anyway but to get the full output of the attacking and defensive sides, you have to learn when to really go at it and when to stay."