Hugo: "We'll enjoy the moment, but it's not the limit"
@SpursOfficial
Mon 23 May 2022, 18:00|
Tottenham Hotspur
Hugo Lloris spoke of his satisfaction of securing fourth place in the Premier League and Champions League qualification - and how it's just the start for this team.
The players did the job required in impressive style with a 5-0 win at Norwich City on Sunday, the 10th win in our final 14 matches of the campaign, with Hugo keeping his fifth clean sheet in our last eight to take his tally to a personal best of16 and the icing on the cake, Heung-Min Son scoring twice to share the Golden Boot with Mo Salah on 23 goals.
Dejan Kulusevski also scored twice, the opener, a tap in from Rodrigo Bentancur's break on 16 minutes, his second a stunner into the top corner for 3-0 on 64, with Harry Kane also on target to put us in control at 2-0 up on 32 minutes.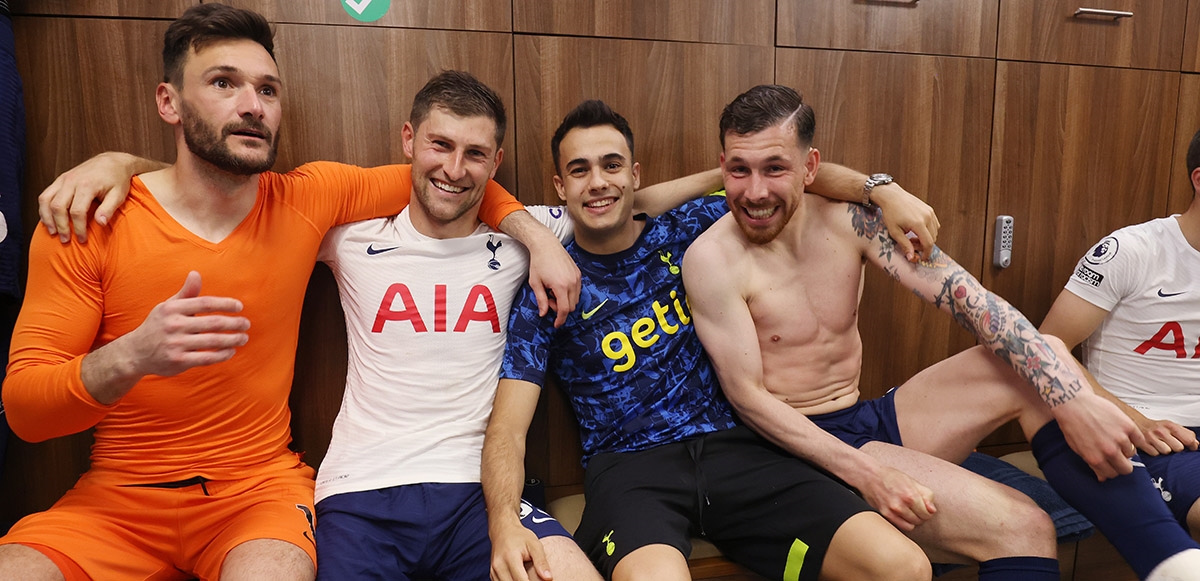 "On the last day, anything could happen, but I thought from the first minute to the last minute we controlled the game perfectly," reflected the skipper at Carrow Road.
"We had a great team performance. It's so satisfying to get the job done. We go back to the Champions League, it means a lot, for the players, the coach, the coaching staff, medical staff, the Club, the fans, everyone.
"It's something big, so we need to enjoy the moment, but it's not the limit. We need to keep improving with the target to reduce the gap to the other 'monsters'. When you look at City and Liverpool, they go over 90 points. When you look at other leagues, you just don't see that. So, again, great satisfaction, enjoy the moment and we all look forward to next season."
It was put to Hugo that the biggest compliment to give the team - bearing in mind the circumstances and what was riding on the game - was that they were in complete control, start to finish.
"To be honest, we prepared the game in a very good way," he added. "There were some smiles when we started the week because our future was in our hands. But I didn't see players doing less, no. We prepared the game as we always do, in the right way, with the right commitment and there is no secret, we delivered a great team performance. From the first minute, we felt we were going in the right way.
"It means a lot to be back in the Champions League. I'm looking forward to next season to see this team improving, becoming stronger and ready to compete in all competitions."
Hugo on Spurs TV