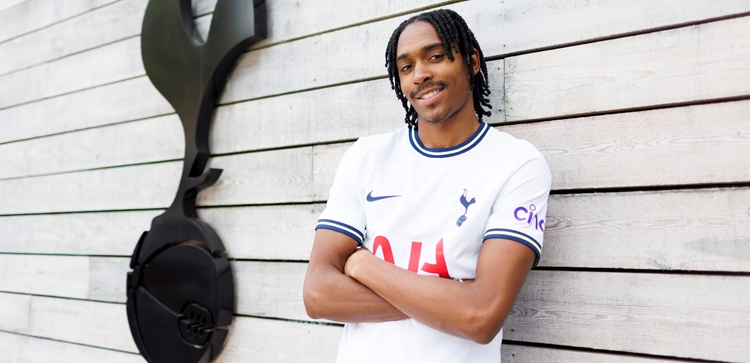 Djed Spence: "It's a privilege to be here, a dream come true"
@SpursOfficial
Tue 19 July 2022, 10:04|
Tottenham Hotspur
Djed Spence is thrilled to be on the cusp of fulfilling his boyhood dream of becoming a Premier League footballer after completing his move to the Club.
An exciting young talent who was named in the Championship Team of the Year following an outstanding spell on loan at promotion-winning Nottingham Forest last season, the all-action right-back has arrived from Middlesbrough on a deal that runs until 2027.
Having come up through the ranks in Fulham's Academy, where he was in the same year group as Ryan Sessegnon, Djed swapped the Cottagers' Under-18s for Boro's Under-23s in 2018, making his senior league debut in the second tier the following year.
His progress since has been tremendous and all roads now lead to top-flight football for the 21-year-old full-back following his arrival in north London.
"It's a dream come true to play in the Premier League at a big club like Tottenham Hotspur," he said. "It's amazing, I'm thankful that I'm here and that I'm going to get the opportunity to play for this club.
"It's been a long journey in my career so far, it's been hard at times but it's been good as well, and I've been working hard to get to where I am now. Of course, everyone wants to play in the Premier League. As a kid, you watch it from when you're young so it was a target of mine and I've finally reached it, so I'm happy.
"Obviously this is a big club with Champions League football as well, and you've got some of the best players who play here, so it's a privilege to be here and I can't wait to get going. From what I've seen here, it's very good. I think it will do me good and help me develop as a player a lot (to be in this environment) and I can obviously learn from other people and the experience that they have.
"From a young age, to go from watching some of the players on TV to now playing with them… it's going to be great and I'm excited to learn from them and take in anything they can offer me. In the Premier League you have high-intensity, good technical players – it will be hard but I think it will be good and I'm ready for the challenge. I'm excited to hit the ground running, hopefully play and try to impress. We have a great manager too – from what I've seen of him, he's a top manager and I can't wait to work under him."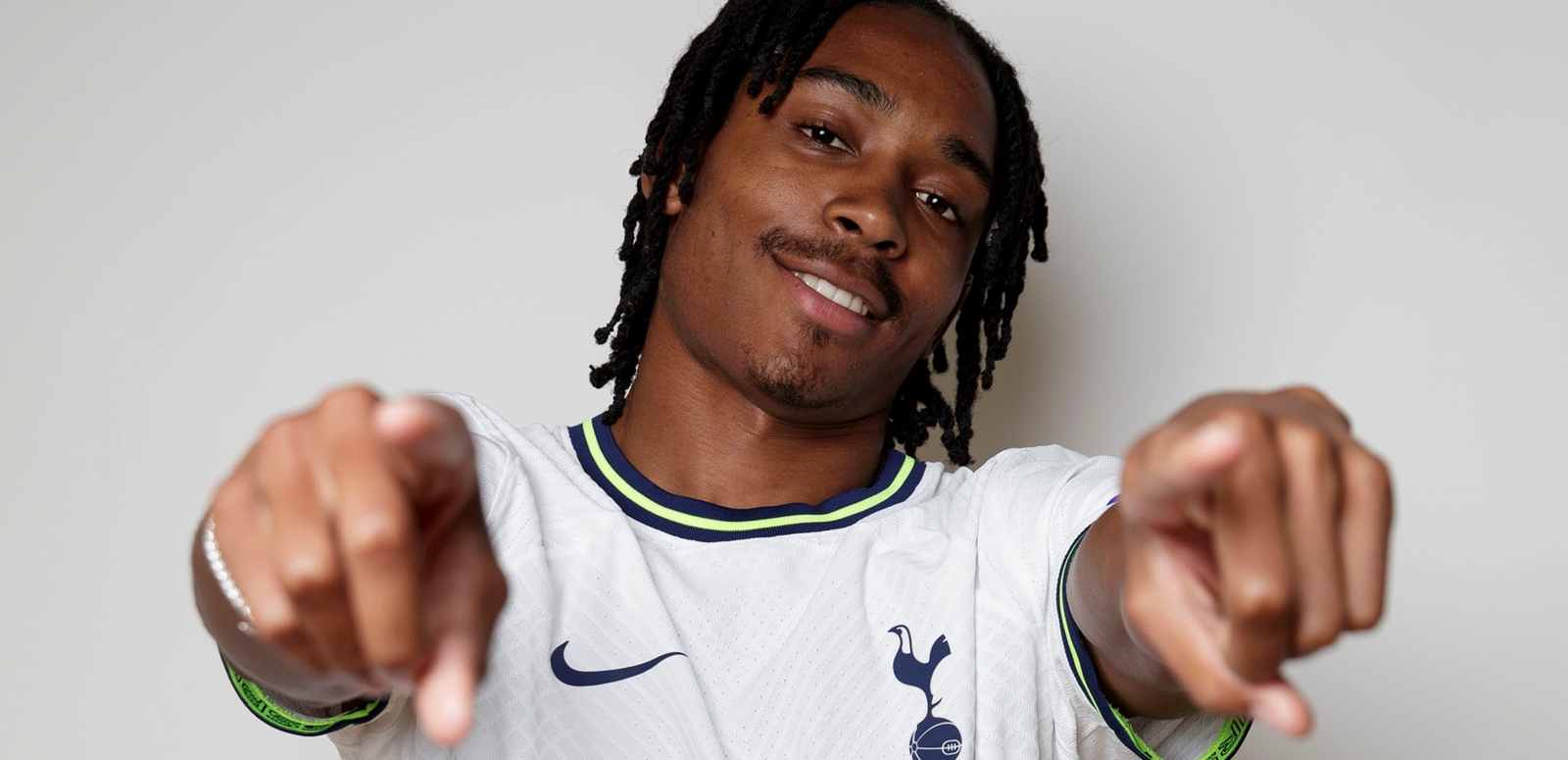 Although he's been based a long way from the capital for the last four years, Djed is a London boy at heart. As such, we asked him what he's immediately inclined to think of when he hears the words 'Tottenham Hotspur'.
"Attacking football, exciting football and obviously with the new manager coming in, a winning mentality," he smiled. "For me, I'd say I try to bring excitement, skill and speed when I play… I just want to excite the fans and to play well. I think that's the most important thing – when you excite your team and your fans and play well, it breeds confidence, and confidence is one of the biggest things in football.
"Everything is about football with me, I've dedicated my whole life to it so it's nothing else, just football, football, football. I'm looking forward to meeting the players, the staff and the manager and just starting to train with everyone and gel with the team – I can't wait!"
Djed on SPURSPLAY
Become a One Hotspur Member for exclusive ticket access to our first three Premier League home games