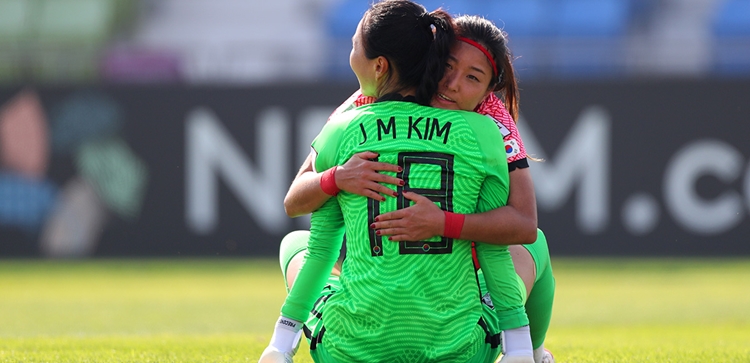 Joy for Cho and Jiali, but agony for Kyah at AFC Women's Asian Cup
@SpursOfficial
Sun 30 January 2022, 23:15|
Tottenham Hotspur
So-hyun Cho and Jiali Tang had double cause for celebration on Sunday - but it was agony for their Spurs team-mate Kyah Simon at the AFC Women's Asian Cup in India.
Cho's South Korea knocked out Kyah's well-fancied Matildas 1-0 in Pune thanks to a late, scorching strike from Chelsea's So-yun Ji. Meanwhile, Jiali was on target as China toppled Vietnam 3-1 in Mumbai.
It means not only do South Korea and China move into the semi-finals of the tournament, they have also booked their places in next year's FIFA Women's World Cup co-hosted by Australia and New Zealand - the Asian Cup doubles up as the continent's qualifying tournament, with quarter-final winners (China, Japan, Philippines, South Korea) all now on the plane Down Under next year. Kyah will also be there with Australia as co-hosts.
It was agony and ecstacy for Cho on Sunday. The midfielder missed a penalty in the first half and later saw Matildas' goalkeeper Lydia Williams make a stunning save from a point-blank header. Cho had the last laugh, however, after Ji's late winner against the 2010 winners and 2014 and 2018 runners-up. South Korea now face the Philippines in the semi-final on Thursday. Kyah also played a full shift for Australia and set up a couple of chances for Sam Kerr in the first half, but it wasn't to be her day.
Meanwhile, Jiali started for China and scored the third goal as they recovered from conceding early to beat Vietnam 3-1. China now take on Japan in the last four, also on Thursday.