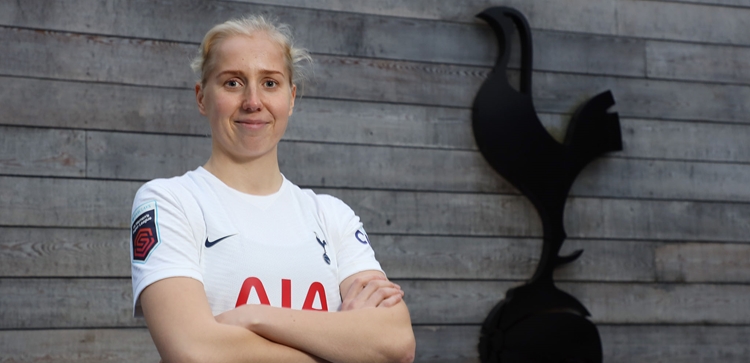 'I've climbed the highest mountain in Africa... now I want to progress with Spurs!' – Eveliina Summanen
@SpursOfficial
Fri 28 January 2022, 16:38|
Tottenham Hotspur
It's been a whirlwind of a week for new signing Eveliina Summanen, who touched down in the UK on Monday and was quickly into training ahead of Sunday's Women's FA Cup match against Leicester City.
A team-mate of goalkeeper Tinja-Riikka Korpela on the international scene with Finland, we caught up with the midfielder for an exclusive interview, which can be read in full in Sunday's official matchday programme.
Here's some of what she had to say on her first few days at Hotspur Way...
"I'm loving it so far! I'm happy to finally be here and can't wait get started," said Eveliina. "I was nervous to meet the girls for the first time, but I felt welcomed straight away and they put me at ease. I hope I can remember everyone's names!
"I was really excited to hear Spurs were interested in signing me. I messaged the person who knows the best, Tinni (Korpela), to get the lowdown on the Club and what life was like here. I heard so many positive things from Tinni. It's an incredible Club with an amazing history and ambitions that matched my own. Ultimately, it was an easy decision to make. Tinni is a legend in Finland – we're team-mates for the national team and she helped me settle in when I broke through, I hope she can do the same here."
Eveliina began her career with hometown team PEPO before joining top flight side HJK in 2016, subsequently playing for KIF Örebro and Kristianstads DFF in Sweden. She was a permanent fixture throughout Finland's 2023 FIFA Women's World Cup qualifying campaign and successful qualification for the UEFA Women's Euro 2022 tournament in July.
"I would say I'm a midfielder first and foremost, I want to help the attack and defensively win a lot of duels," she explained. "I want to be tough to play against and someone who helps the team as much as possible. I'd like to think I'm quite a versatile player and can play in different roles to help my team-mates.
"I'm expecting a more physical league with a higher tempo than I've experienced before in Sweden and Finland. The league attracts the best players in the world and I'm excited to play alongside them. I like the fact that any team can get a result against anyone on their day, there's no one team that dominates the league, it's very open.
"I'm looking forward to going to the Hive and meeting the fans. Of course, I'm excited to finally wear the shirt."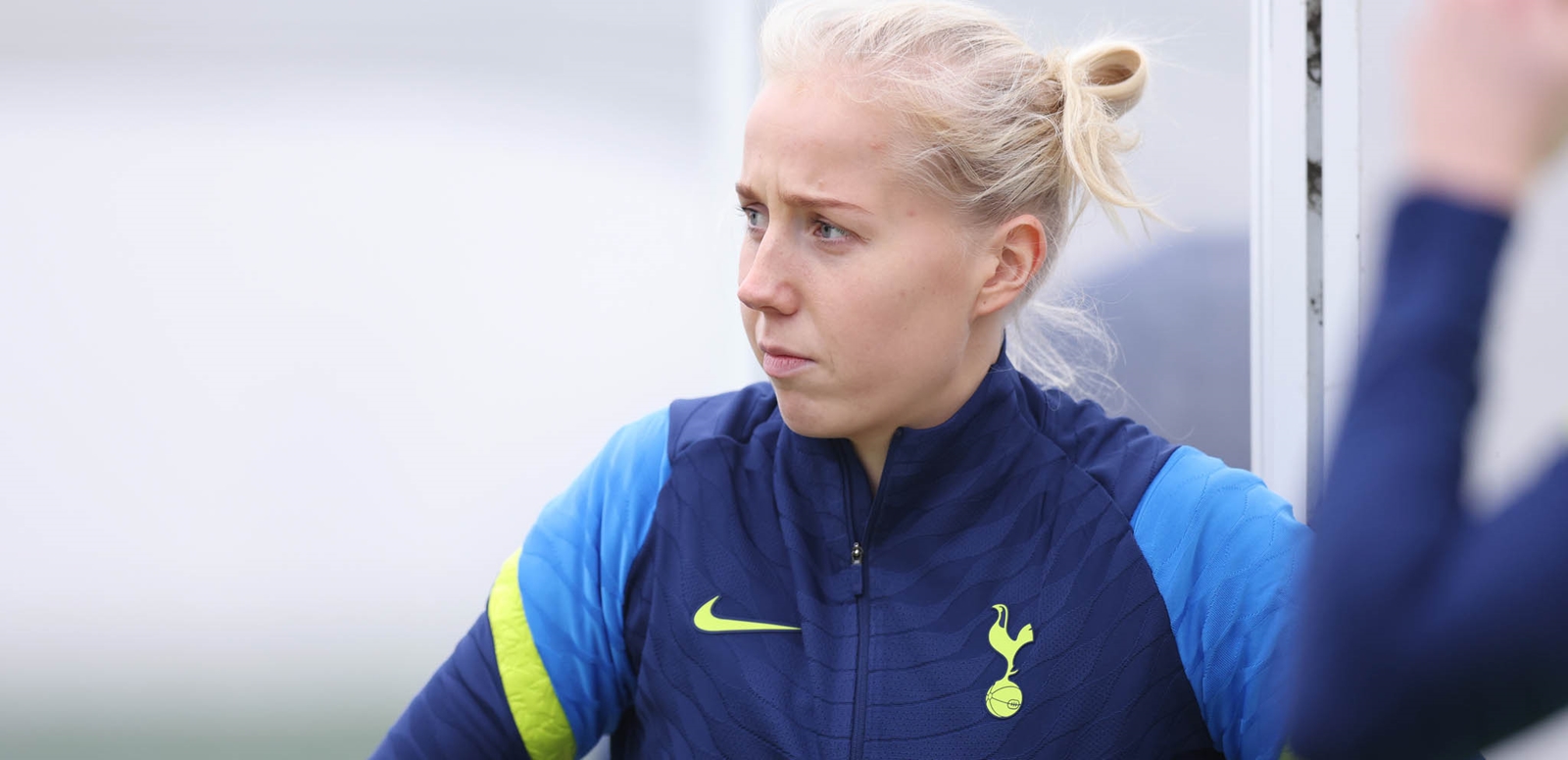 What does Eveliina like to do outside of football?
"Football comes first, but I'm from a little town near Russia so of course I like nature a lot," she added. "I've climbed the highest mountain in Africa, I'm always exploring and visiting new places. I've heard there's a lot of castles here, so I'm excited to go out and start seeing them."
Read more from our exclusive interview with Eveliina in the official matchday programme at Sunday's Women's FA Cup match against Leicester City at the Hive (kick-off 2pm) – tickets are on sale online here.
Tinni interviews Eveliina on Spurs TV