'Amazing' to reach the semi-finals – Bartrip
@SpursOfficial
Thu 20 January 2022, 16:00|
Tottenham Hotspur
Molly Bartrip admits Spurs Women had to 'ride a wave' against Liverpool on Wednesday night to book a place in the last four of the Continental League Cup – but that is all part and parcel of the beautiful game for the no-nonsense defender.
Looking to reach our first ever major cup semi-final, we knew we would be up against it at the Hive with the Reds arriving unbeaten in their last 16 outings. The blow of conceding a late equaliser against West Ham was also fresh in the memory - Molly and her team-mates resolved not to let that happen again. And they made good on their word against the Merseyside outfit.
Managing to limit the FA Women's Championship leaders to a handful of opportunities, we also put bodies on the line for the cause, including Molly, who bravely blocked a fourth-minute effort from Katie Stengel, to make sure we kept a clean sheet in north London – our seventh of the campaign so far. We then struck, breaking the deadlock on 72 minutes through Rachel Williams to seal a 1-0 win and set up a semi-final showdown against Manchester City on 2/3 February, the draw made on Thursday afternoon.
"It feels amazing," our number five said on reaching the semi-finals. "It was a tough game to be fair. They put in a good performance in the first half, had a few chances but we managed to grind it out in the end. Those moments come in games. Sometimes you have to ride the wave and that's what we did today.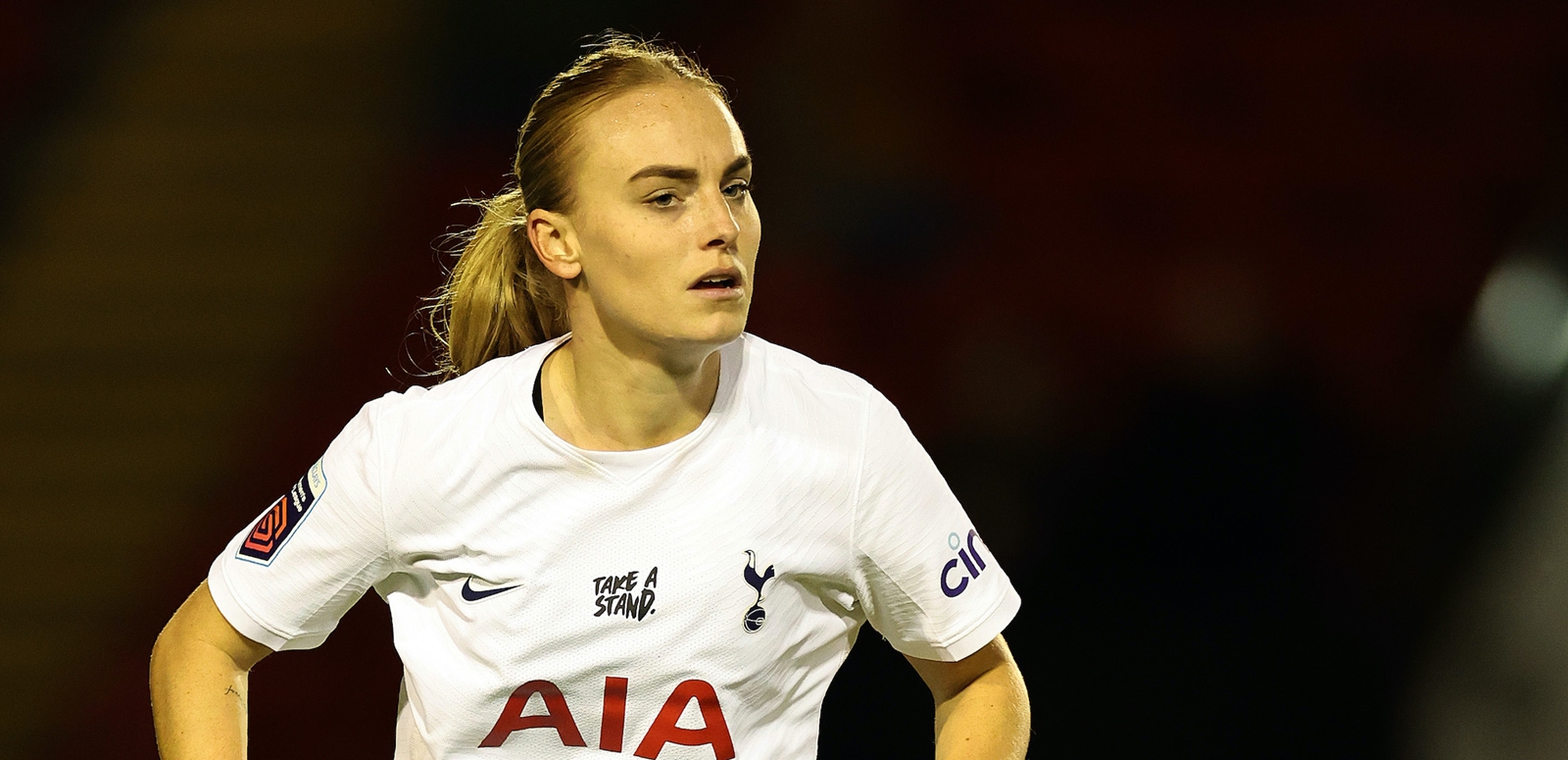 "We took lessons from the last game against West Ham. I think we knew, going into this game, we were not going to concede, we'll do anything possible not to concede. I love defending and, do you know what? Credit to all the girls - the ones that don't play as often as well. They came on and put in a performance.
"They're constantly training well so, whenever we need them, they're ready. We just work hard; we've got each other's backs and that's all that matters. Everyone put in a good shift and now we're through to the next round."
And, on the back of the aforementioned late equaliser conceded against the Hammers, Molly admits the victory over Liverpool has served as a confidence boost for the squad as they prepare to go back into battle this weekend, with a league trip away to Manchester United on Sunday.
"It's massive," she said of the significance of the Liverpool win. "To be honest with you, West Ham felt a bit like a defeat so, going into the Man United game, we needed a pick-me-up and that's what we got. Now it's a tough test with United away, but we've got the belief in the group, and we'll do it."
Molly on Spurs TV