100 years and counting for the Jacobs family
@SpursOfficial
Thu 24 February 2022, 18:30|
Tottenham Hotspur
Boxing Day was milestone day for the Jacobs family.
Spurs fans for 100 years and counting, this was the moment they put the seal on that century with an emotional father and son reunion at Tottenham Hotspur Stadium.
Not only was it dad Roger and son Daniel's first visit to our new home, it was also their first match together since 2009, with Roger battling health issues and Dan now working in America. Indeed, this represented the first time Dan had been home for Christmas in eight years - and they weren't going to pass up the opportunity to walk through the turnstiles again, just how Dan's grandfather Lesley had first done 100 years ago.
Speaking to us ahead of our 4-0 win that day, having just met legendary former skipper and Club Ambassador, Gary Mabbutt, and looking into the stadium bowl from the East Stand, Dan said: "One hundred years... it's amazing, really. I always had it on my radar, that we were coming up to 100 years as a family at Spurs. Everything grandad saw all those years ago my dad has seen, and so have I now.
"It's worth everything to be here today, unreal, and we've met Gary Mabbutt! It's been an incredible experience. When we parked up, we just sat and looked at the stadium for a little while. It's our first visit to the new stadium. One of the things I said to dad is that you feel like you matter, coming back, it feels like you're important. The last time we were at Spurs together was before Wembley, before the (White Hart Lane) Finale, probably 2009. Now, it's 100 years as a family supporting the Club. It's a special day for us."
Grandfather Lesley was born in 1913, lived in Finchley and first came to White Hart Lane just after Peter McWilliam's team won the FA Cup in 1921. "That really sparked my dad's enthusiasm for Spurs, that's when it all started," explained Roger. "He used to cycle down from Finchley and park his bicycle up somewhere close to the stadium for an old penny.
"I think my dad first took me to a game around 1951. I've an old programme at home from that time with a child's scribble all over it, so I think that was the game! We'd moved to Hertfordshire by then. We used to travel in on the bus. I remember we used to sometimes get stuck in traffic at the Great Cambridge roundabout (A10, couple of miles from the stadium) but there was a bloke who used to get on at Watford and if he could get to the driver, he'd take him around a short cut, and we'd be okay for the game!
"At the games, I used to get passed down over people to the front at White Hart Lane. My dad used to be at the back. I'm not sure dad used to tell my mum that! Anyway, she found out and that's how we ended up getting Season Tickets! That was the rule - we could only keep going if we got the tickets together! Daniel is called Daniel after Danny Blanchflower. What a player. There have been so many. We've been entertained regally over the years, from Len Duquemin up to Harry Kane and Sonny.
"The best years... the double in 60/61, I don't think you'll ever beat that. That was special. We had 100 goals by Easter, all the wins at the start of the season. Those were magical times and perfect for me, as I was 14, 15, going to school, puffing my chest out as a proud Spurs fan!"
Dan added: "I don't remember when I came to my first game, but I know my first Season Ticket was at the age of five! That was 1983. All three of us would go to the games back then, myself, dad and grandad. Sadly, grandad passed away in 1995, but we had a few years all together, and that was fabulous. I used to get all the stories all the way here and all the way back! To be back here together with my dad all these years later, as I said, it's very special for us."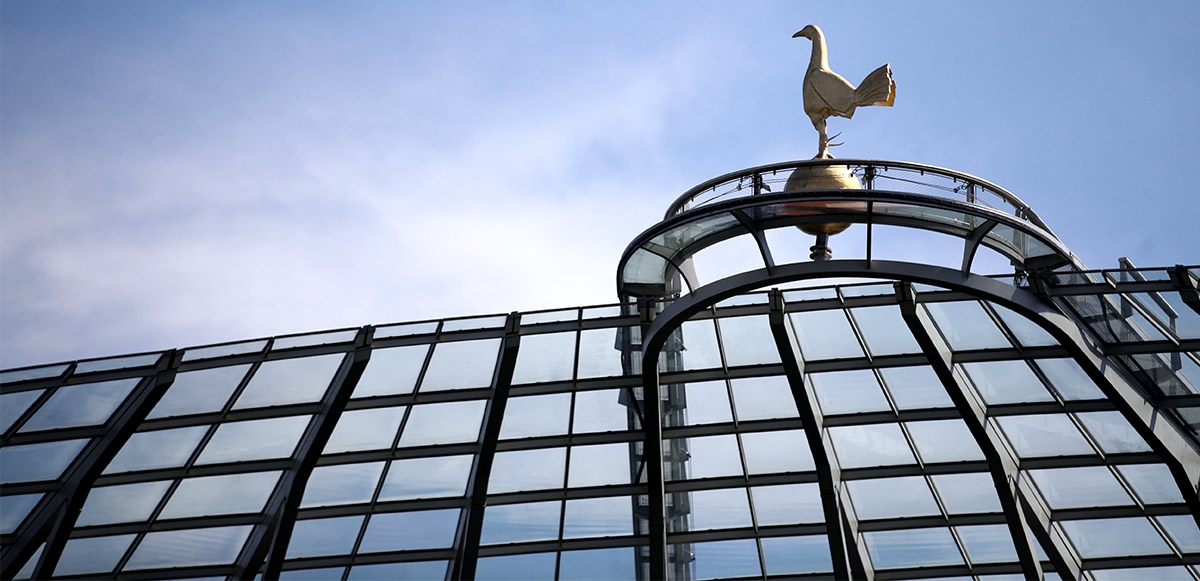 The Spurs family - tell us your story...
Have your family hit the Spurs century?
Does your love of the Club go back generations?
Do you have a Spurs story?
We'd love to hear from you!
Email us here - programme@tottenhamhotspur.com
COYS!