Special interview – Dejan reflects on his start to life in Lilywhite
@SpursOfficial
Tue 19 April 2022, 15:00|
Tottenham Hotspur
Throughout his career, Dejan Kulusevski has had to show resilience. Now, as we look to bounce back from defeat to Brighton on Saturday and press on in our ambition to return to the UEFA Champions League, he, as well as his team-mates, will have to summon that once more.
Having enjoyed a fine run as of late in the Premier League, winning six of our last seven games to lift us up into fourth spot, we were hit with disappointment at the weekend as the Seagulls took all three points at Tottenham Hotspur Stadium with a late Leandro Trossard winner.
It was a bitterly disappointing afternoon for us however, with just six games of our campaign left, we remain in the driving seat to secure a place in European football's elite club competition and will be looking to get back on track away at Brentford on Saturday (5.30pm kick-off).
Great spirit and desire will be crucial if we are to get over the line this term, but these are characteristics that Dejan has in abundance with them having propelled him on in his career to date. And, when we caught up with him for an exclusive interview - first published in Saturday's official matchday programme - it is clear they are characteristics that have played a key role in his remarkable start to life in N17...
Resilience is a key part of Dejan Kulusevski's make-up.
Throughout his career he has faced challenges but, each time, he has bounced back and ultimately thrived. To play on the biggest stages in world football, Dejan has had to fight to be there but, with determination, willpower and talent, of course, he is now plying his trade in the world's most competitive league - and he is only looking forwards.
Since his loan switch from Juventus in January, the Swede has made a striking impact in our colours with three goals and six assists in his first nine Premier League starts, but he has also struck a chord off the pitch with a head way beyond his years sitting upon his shoulders.
He might only be 21-years-old but he holds a balanced approach to life. He is self-assured yet level-headed. He speaks with direction and purpose, but also with charisma and heart. His maturity is remarkable for someone so young, but he believes that comes from having to grow up very quickly when he left his family in Sweden at the age of 15 to go and chase his footballing dreams 1,300 miles away with Atalanta in Italy.
"That was a game changer for me, absolutely, because you suffer so much when you leave what is very important to you," he explained of leaving his family for Italy as a teenager. "But then you just have to take your goals because, while you miss so much time with your family, you have to be serious about your ambitions.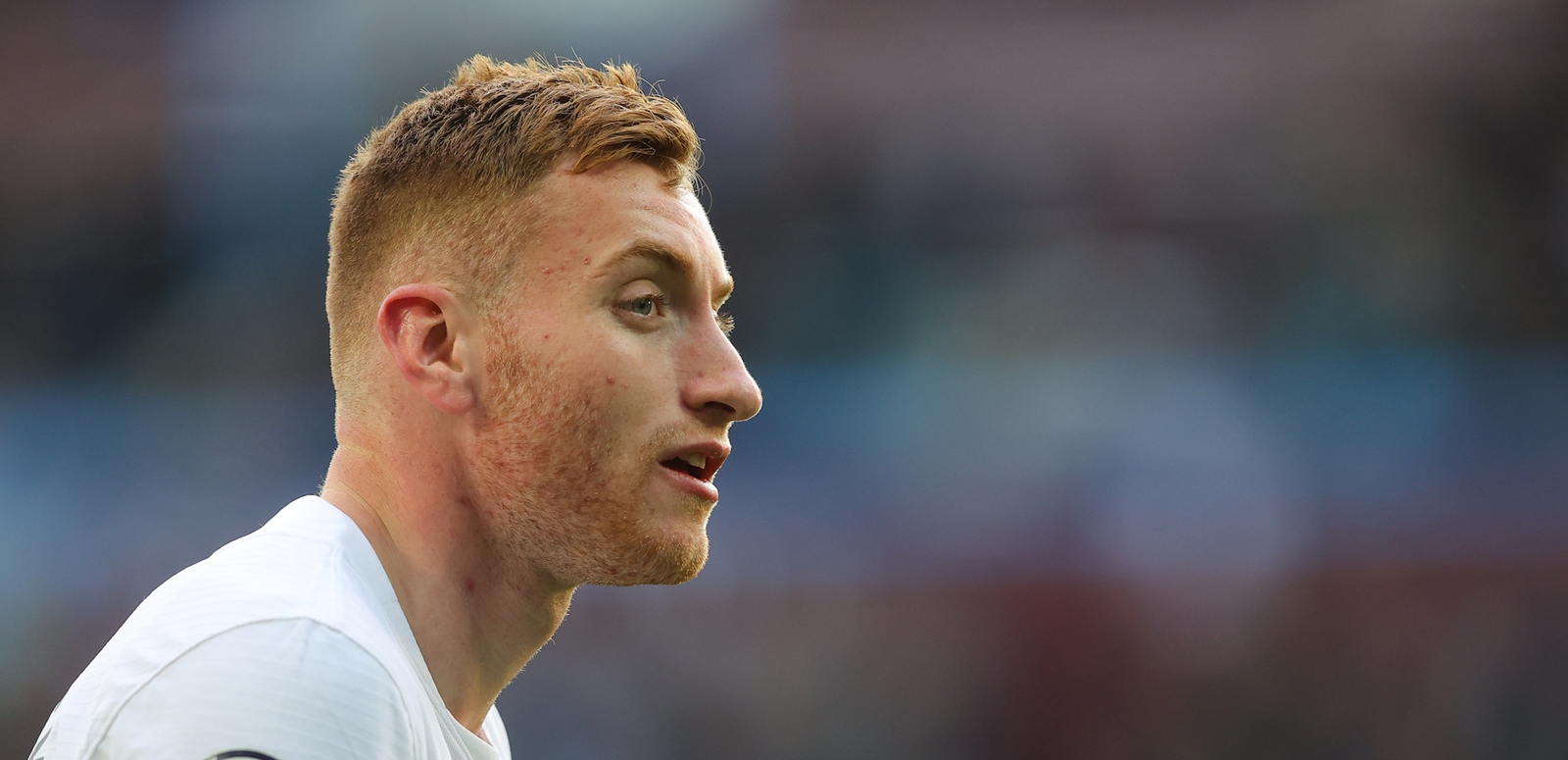 "I try not to be serious outside of the pitch though; I try to be fun and don't think about it. But, when I train, I train to be better."
That is an insatiable desire of Dejan's – the want to constantly improve. It is something that all top athletes have or develop, but to exude that from a young age is always a good sign.
Another part of his character which will also serve him well in the game is his hunger to prove people wrong - and it is that attitude which he believes has really helped him to hit the ground running in N17.
As previously mentioned, the forward has excelled in our colours so far since his move from Juve as he has helped us reignite our challenge for a Champions League place. However, it is on the back of a very frustrating final few months for him in Italy that those highs have come, with him having largely been limited to substitute appearances at the Allianz Stadium. Now, thriving in north London, he couldn't be happier with his start to life in English football.
"I think that I wanted to show everybody what I could do," he said of his form since arriving from Turin. "I think I maybe became even more motivated. I love proving people wrong, so I was very hungry when I came here.
"But, still, I knew it would be very, very difficult to arrive in a new league and everything that comes with that. A lot of things had to click, and, honestly, everything has clicked so well. With the coaches, they found the perfect position for me, so I can have the ball a lot, attack the goal and have opportunities to score goals and assist my team-mates.
"I think you can see, when I play, I play freely, without really thinking, without worrying about mistakes, I just play my game. That is when I play at my best. I am happy when I can do that.
"And my team-mates have been amazing. From the first day, I got a really warm welcome and, on the pitch, we have fun together - that's very good. I also knew some of them from before. The most important thing is that we have fun away from the pitch and we are like a family and then, on the pitch, everything is easier."
The forward has certainly made an impact on our squad, something that was clear to see just after the international break as, following a training session at Hotspur Way, several of the squad headed home adorning various versions of Dejan's Sweden national team jersey!
"I really like my team-mates here, both as people and as players. So, the first thing I said when we went on international duty last month is that I wanted all their shirts, and then it was my time to bring them my shirts. They then all put them on, it was just funny," he smiled.
On his return to north London following that international break though, once again, Dejan had to show his resilience once more after suffering World Cup heartbreak. Last month, Sweden faced a crucial play-off for a place in the tournament, but ultimately missed out after falling 2-0 to Poland in Silesia. It was undoubtedly a painful defeat for the Swede but, impressively, he has not let that disappointment affect his performances since returning to N17.
"I think that was one of the hardest defeats I've had to take in my life," he reflected on missing out on the World Cup. "It was the first time I've been really, really sad and disappointed with football, but that happens, life goes on, you can't cry about it, you have to do things better, you have to work harder.
"And when I came back here, really, I forgot about it. I couldn't change it, so it doesn't matter if I think about it. I just came here, and it is really positive."