Kyerematen: "It's an honour to play for this club in a cup final"
@SpursOfficial
Tue 05 April 2022, 18:40|
Tottenham Hotspur
All roads lead to Loughborough on Wednesday night for our Academy as we prepare to take on Manchester City in the Under-17 Premier League Cup final.
First introduced in 2020/21 as an amalgamation of the Under-18 and Under-16 Premier League Cups during the pandemic, the Under-17 tournament has continued this term alongside the regular Under-18 version – and our young side has taken the competition by storm.
A 9-0 win over Arsenal in the group stage set the tone – we also beat Fulham 1-0 and went down 6-3 against Charlton Athletic – before victories over Southampton (2-1) and Charlton again (3-1) set up our imminent clash with City (kick-off 7pm at Loughborough Stadium).
Midfielder Rio Kyerematen, 16, scored in last month's semi-final against the Addicks and has underlined how determined the players are to get over one last hurdle and lift the trophy.
"The feeling among the squad is very good – we've trained well, everyone is looking forward to the game, our focus is fully on this game and coming off of a good result at the weekend, hopefully we can get the win," he said.
"We've been playing in the same team with each other in the Under-18s for the whole season so hopefully that gives us an advantage and we can win the cup. We were excellent against Charlton in the last game, very good from the whole team. It was us sticking together which got us the win and we need that for the final. It's an honour to play for this club in a cup final, it's going to be a very good experience and it'll be good to bring the cup back for the club.
"We all know City are going to be a good team – their first team is good, their academy is good but we're good as well, so we just have to show that and be confident in ourselves. I know a few of their players from some of the England camps, both teams like to play so I think it'll be a good football match and whoever comes out on top will be the team that takes risks and attacks to get the goals."
As Rio alluded to, our Under-18s squad has primarily been made up of Under-17s and Under-16s for much of the season, meaning we have a settled group of players going into the game. Coach Stuart Lewis believes that will only help our cause.
"A lot of these boys have played in big games already this season – they've played in the FA Youth Cup, the Under-18 version of the League Cup, they've played in the league quite regularly and now it's important for them to keep learning from their past experiences and to really go after the game and stamp their identity on it, as individuals but also as a collective," he said.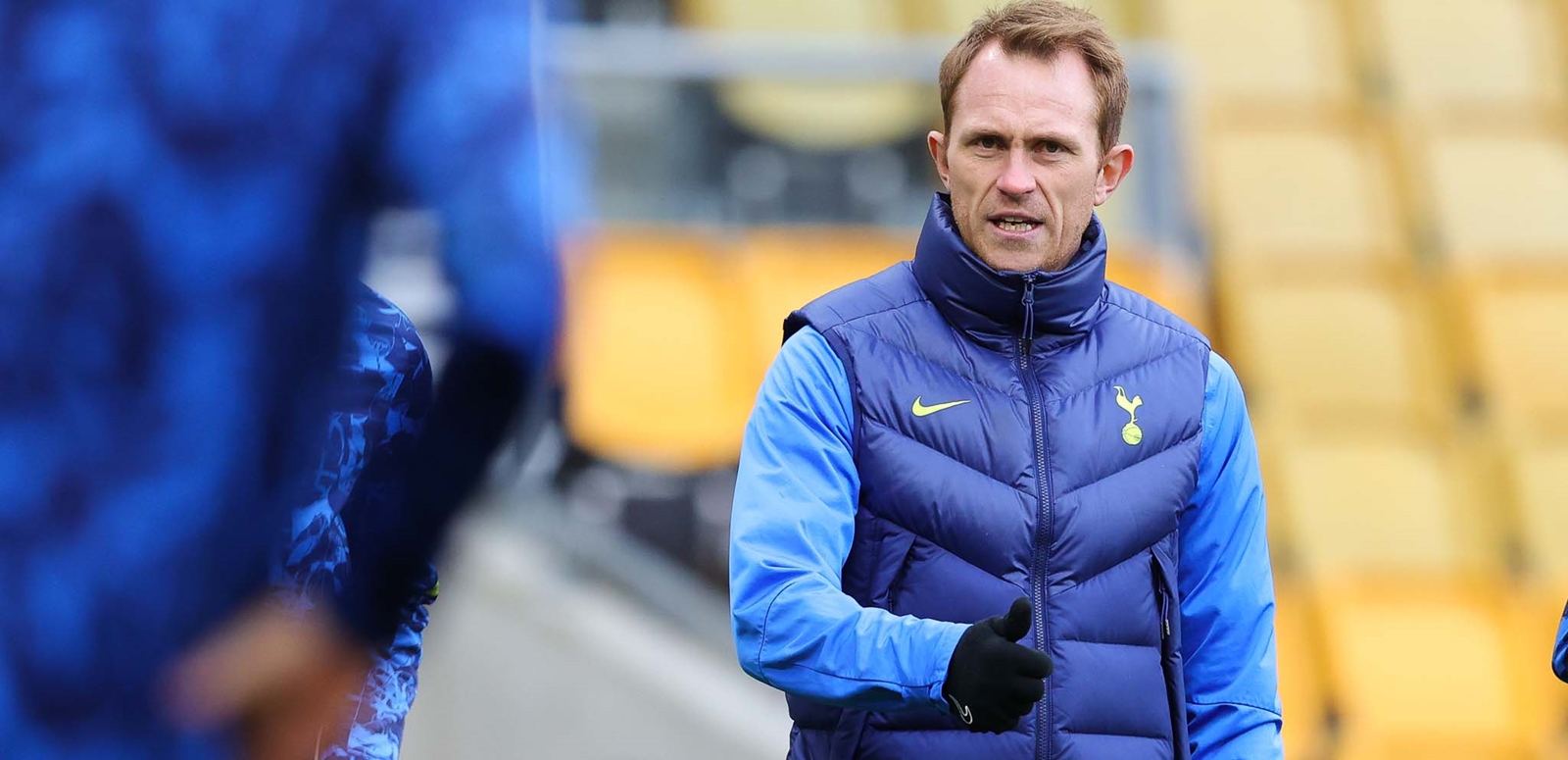 "In their careers, we want to get them used to being able to play in big moments, in big games and this is another step for them and an experience that will aid that development, but also we want to win – that's an important factor. Not only do we want to produce young players, we want young winners… players who are used to having that winning feeling and it's a good opportunity for us to get that message across in this game.
"We're really looking forward to the match – it's great for the boys to not only play in a final, but to have that feeling of the build-up around it. There's a real feeling of anticipation and we're looking to put on a good performance in order to get the result that we want to achieve. It's quite well-known how City look to play but it's also about us and how we play. I'm confident in our boys to go and perform, play with intensity and ultimately try to implement our way of playing onto the game."