'Our opponent this week, but a great man' – players relishing Eriksen reunion
@SpursOfficial
Fri 22 April 2022, 22:00|
Tottenham Hotspur
There's a real sense of focus among the squad ahead of Saturday's vital game at Brentford, but the mention of two words made some of our longer-serving players just stop for a moment and think.
"Christian Eriksen."
It's the name of a person who needs no introduction to anyone associated with Spurs. A graceful midfielder, a wonderful servant to the Club over six-and-a-half years, scorer of 69 goals in 305 appearances, someone who gave us countless happy memories during his time here and a key part of our progress on the pitch in the mid- to late-2010s.
Someone who is thankfully still with us.
It's less than a year ago that Christian, now 30, collapsed while playing for Denmark against Finland at the European Championship and went into cardiac arrest. We all watched on in horror as events unfolded in Copenhagen but, thankfully, he was resuscitated and later fitted with an implantable cardioverter-defibrillator.
He subsequently underwent a period of rehabilitation and consultation with medical experts and, having left Inter Milan, where he won Serie A under Antonio Conte last season, he was remarkably able to return to football, signing for Brentford on a short-term deal in January.
This weekend, we visit his Bees side with three important points up for grabs in the race for the European spots. Although all sentiments from the players naturally centre around our determination to claim victory, those we caught up with allowed themselves a brief moment to share their thoughts on Christian's recovery and what had previously seemed an unlikely scenario – for us to come up against him in the Premier League…
"After what happened to him… it's always nice to see an ex-team-mate but even more, a player who was special for the Club," said captain Hugo Lloris, who joined us in 2012, a year before Christian arrived from Ajax. "He spent more than six years at the Club and he had a great time, we had a great time as team-mates and then after what happened last summer… for most of us, it's going to be the first time that we've seen him, but obviously the most important thing for us right now is the game and the three points. We will have time after the game to enjoy the moment with him.
"I remember exactly the day that it happened. I was training at Clairefontaine and at the end of the training session, someone who works in the media department for the national team told me what happened during the game. I remember that I ran into my room to switch on the TV to know a bit more. It's a bad memory but luckily now he's safe and back into football life – something that's important for him and it shows how brave he is and how strong he is. We can talk about the player that he is, but also the great man that he is."
Eric Dier arrived a year after Christian in 2014 and said: "It's been a while since I've seen him and obviously after what happened, just to see him would be nice, but to see him playing and to play against him is going to be amazing. It's great to see him back on the pitch. First and foremost, I'm just happy that he's okay – that's the most important thing. Hopefully his family have also managed to recover from what must have been a very, very difficult time and now he's playing again, it's fantastic. He's someone who loves football, just that type of person who always enjoys playing and training, so for him to still be able to do that is brilliant."
Another former Ajax player, Davinson Sanchez was a team-mate of Christian's here between 2017 and 2020 and remembers vividly his emotions last summer.
"I was on international duty with my national team (Colombia), we were playing in the Copa America and to be honest I was watching the game," he said. "As a squad, we were watching the game and it was a very sad moment because we saw what happened on the pitch and it's not often that something like that happens in football – even more when it's a team-mate or friend who is suffering. This makes it closer to you and that is the worst. At that point I was so scared but after that, I heard he was in the hospital. Straight away I contacted Pierre (Emile Hojbjerg) and he told me that they were doing everything to check what had happened for him and for his family, and that they were at his side supporting him.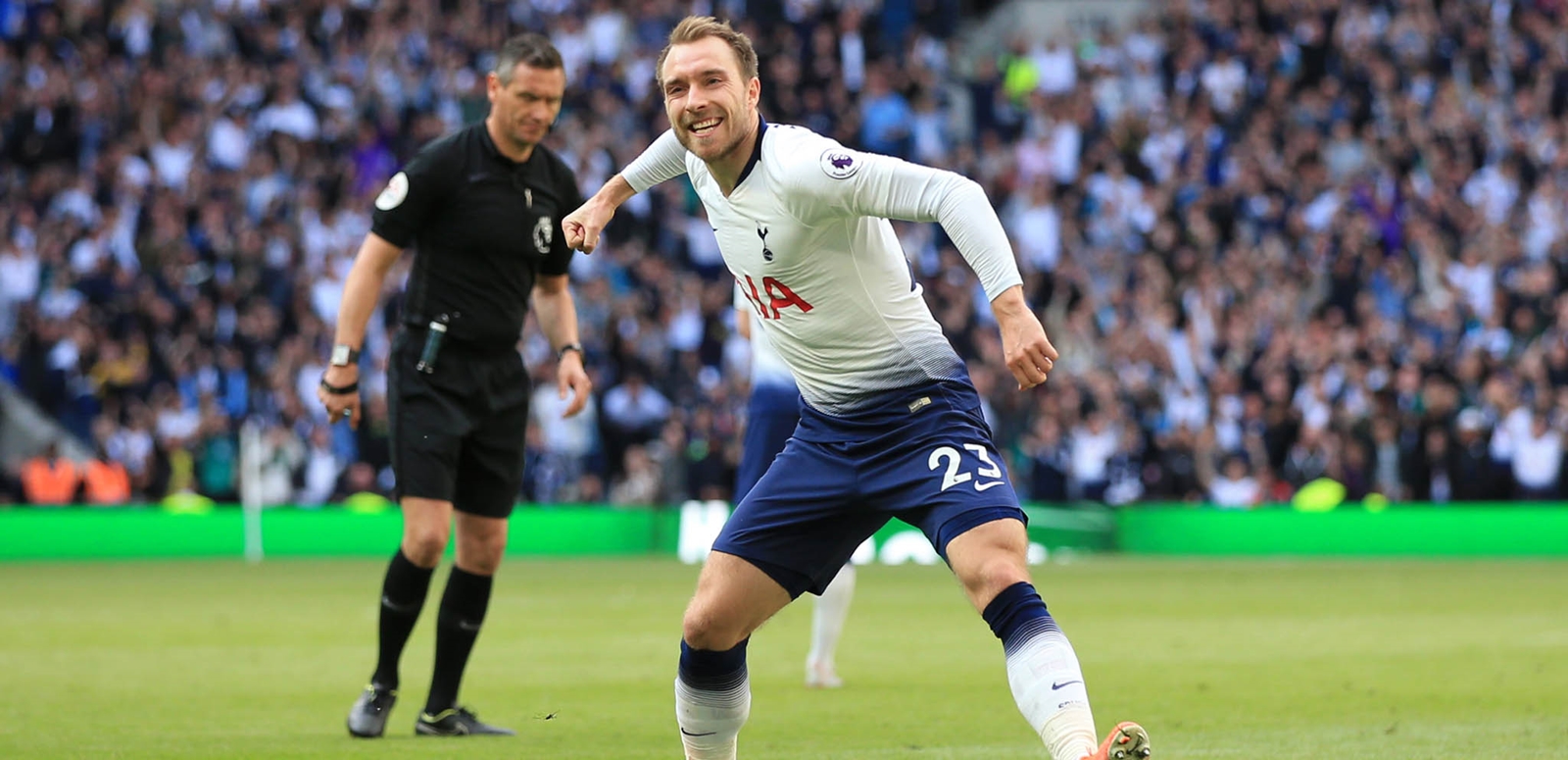 "After something happens like this, some people might think don't play any more, but the important thing is that he felt like he was strong enough to play again and to have that feeling of playing football, to do what he loves to do, so I'm more than happy to see him playing and enjoying football again. At the start when he came back, I think people were a bit scared about it because it's not often that people come back from that situation and go straight back to playing football at the top level like in the Premier League, but he'd been preparing himself for a period and he felt good enough to do it so it's a respectable decision. His family have been at his side supporting him and it's been good to see him playing again."
Lucas Moura worked with Christian for two years here in north London and echoed the feelings of his current team-mates.
"The most important thing is that he's good now, he's able to play and we are all happy for him," he said. "Of course, it will be difficult to play against him because many of us played alongside him for a long time and he's a player with great quality. He's been good for Brentford, but we will be happy to meet him.
"I remember when he collapsed… I was practicing, playing Futsal with my friends and someone told me. I stopped at that time and started to check the internet to have some information. I was very, very worried and I started to pray for him, but of course I'm happy that he's recovered well. It's incredible that he's back in the Premier League, a gift from God. It's another opportunity to do what he loves – for me, it's a miracle. He's our opponent this weekend but away from this, he's a very good friend and we are all happy for him to be back playing again."
Antonio Conte gives his thoughts on facing Christian, who he managed at Inter Milan