Vitesse Arnhem v Spurs - updated ticket news and important travel information
@SpursOfficial
Wed 13 October 2021, 13:00|
Tottenham Hotspur
Here is our updated ticket news and important travel information for our UEFA Europa Conference League Group G Matchday Three encounter away to Dutch side Vitesse Arnhem on Thursday 21 October. Kick-off is 5.45pm UK (6.45pm local).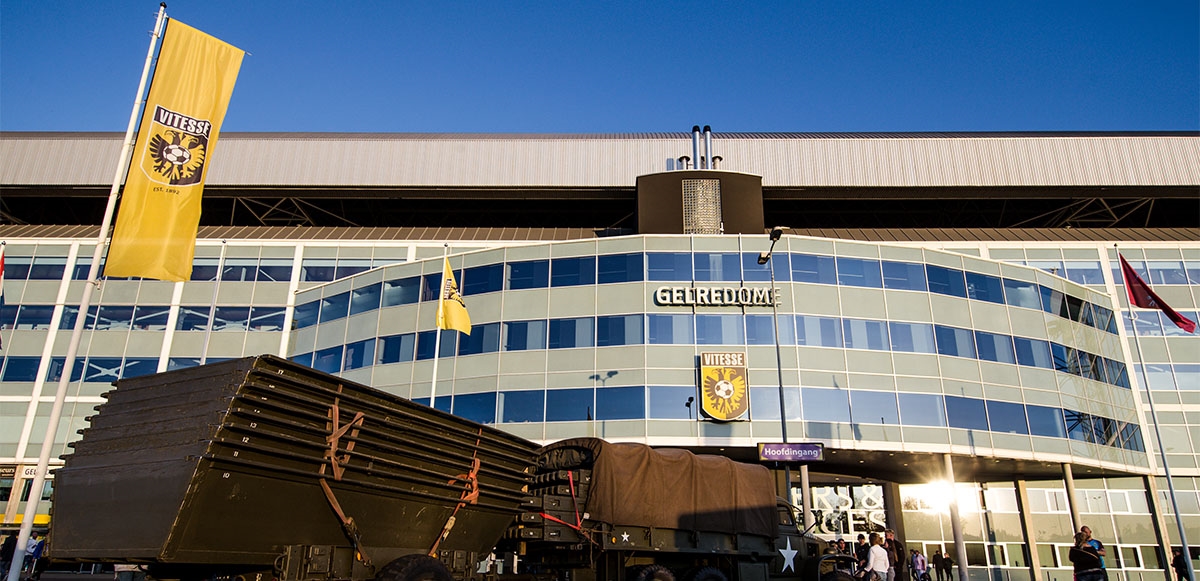 Vitesse Arnhem v Spurs
Europa Conference League
GelreDome, Arnhem
Thursday 21 October
Kick-off: 5.45pm UK (6.45pm local)
Allocation: Approx. 1,020 Including 5 wheelchair user/personal assistant pairs

Price: £21.00
All Season Ticket Holders who applied by the deadline have been successful and will be issued a ticket.
All applicants will receive an email shortly informing them they were successful in obtaining a ticket for this fixture.
Payment will be taken in the next 48 hours and tickets posted to successful applicants in due course.
Ticketing points: 5
Travelling to the Netherlands
Proof of vaccination status and negative test result
Dutch authorities classify the UK as a 'very high-risk country' which means only fully vaccinated UK nationals will be allowed to enter the Netherlands. A paper or digital NHS COVID Pass is acceptable as proof.
Proof of natural immunity via recovery from COVID-19 is not sufficient for UK nationals travelling to the Netherlands.
In addition to providing proof of full vaccination, visitors from the UK must also provide proof of one of the following in order to enter the Netherlands:
- Negative PCR test result taken 48 hours prior to departure
- Negative antigen test result taken 24 prior hours to departure
Children under the age of 18 travelling with fully vaccinated adults are not required to provide proof of vaccination, however those aged 12 and over must provide proof of one of the negative test results outlined above.
Health declaration
All travellers aged 13 or older flying to or from the Netherlands must carry a health declaration stating they do not have any COVID-19 symptoms. The declaration, which must be completed before boarding the aircraft for outbound and return journeys, can be completed digitally or on paper and can be found here.
Supporters are strongly advised to have printed copies of their NHS COVID Pass and health declaration to save time at the border and to allow for increased time for checks to take place.
During your stay
Proof of COVID-19 status in the Netherlands
To access public venues such as restaurants, bars and sporting events you must take a test in the Netherlands which is valid for 24 hours. In addition, you are required to carry photographic ID (physical copies will be required rather than photos, so supporters are advised to use driving licences rather than passports where possible). This applies to anyone aged 13 or above.
UK nationals are not eligible for the EU Digital COVID Certificate which is accepted as evidence for this purpose.
Getting tested in the Netherlands
Testing in the Netherlands is free of charge and appointments should be booked in advance here using the EN option at the top of the page for an English translation.
Supporters are advised to book a test for their arrival in the Netherlands so they can access public venues once their negative test result has been received. Testing facilities are available at or near airports and other points of entry. Supporters staying in the Netherlands for more than 24 hours should book multiple appointments to ensure they are always within the 24-hour period to access public venues. Confirmation of a result can take up to two hours, so tests should be scheduled accordingly.
Please note, the booking system is designed to enable individuals to attend events or activities within a 24-hour period. Supporters arriving in the Netherlands more than 24 hours before the match should book a test for their arrival under 'Other' and specify an activity time around 24 hours after their arrival time so they will be offered suitable appointment times. You will then need to book a second test to ensure you are eligible to attend the match.
On the day of the match, supporters are recommended to visit bars and restaurants near Rijnkade 49, 6811HB, Arnhem (a short bus ride from the stadium), which will be open from midday until midnight. A testing facility is nearby at Corona Lab, Rijnkade 24, 6811EW, Arnhem. Supporters using this facility are advised to book tests well in advance and early in the day. Home supporters will use this test facility, so it is expected to be very busy. Alternatively, supporters can select testing facilities close to their accommodation by searching by zip code.
Supporters travelling from Amsterdam on the day of the match are advised to get tested before departing for Arnhem.
CoronaCheck app
Once a negative test result has been received by email it must be registered in the CoronaCheck app, which is available in English on Apple and Android devices. The app is used to present a QR Code generated by the negative test result that is required to gain entry to public venues, including the GelreDome where the match will be played.
Once CoronaCheck has been downloaded, follow the on-screen instructions until arriving at 'My certificates' and select 'The Netherlands'. From there select 'Add certificate', followed by 'A test certificate'. When asked where the test took place select 'Other test location' and enter the retrieval code sent by the test facility.
Once complete, a QR Code will be generated in the app and located in the 'The Netherlands' section of 'My certificates'. Selecting 'View QR' will allow the presentation of the QR Code, which alongside photographic ID, will gain you entry to public venues.
Supporters who do not have a smartphone or who would prefer a printed QR Code can generate one here following a negative test result.
COVID-19 measures
While wearing a face mask in indoor public spaces is no longer mandatory, supporters aged 13 and over must wear them on public transport. Failing to do so may result in a €95 fine. Social distancing is no longer mandatory but remains strongly recommended.
Full details on Dutch COVID-19 measures can be found here.
Returning to the UK
Fully vaccinated individuals must arrange for a COVID-19 test to be taken on or before the second day of arrival in England. Guidance on booking a suitable test can be found here.
Supporters must also complete a Passenger Locator Form 48 hours prior to arriving in England. The form requires a code generated upon booking your return COVID-19 test, so this test must be booked before completing the form and travelling to the Netherlands.
Fully vaccinated individuals do not need to self-isolate on arrival in the UK.
Some airlines may require confirmation of necessary documents such as proof of vaccination, health declaration and Passenger Locator Form before issuing boarding passes.
Supporters are advised to allow extra time at the airport to account for increased processing time and to have printed copies of documents to reduce time spent at the border.
Visas and passports
Supporters travelling to the Netherlands for this match and returning within 90 days will not require a visa.
Supporters are reminded to check their passport is less than 10 years old and is valid for at least three months after the day of departure from the Netherlands.