Antonio on Pierre: "He's a warrior, he understood 1-1 was not enough for us"
@SpursOfficial
Tue 23 November 2021, 12:30|
Tottenham Hotspur
Of the many words used to describe our comeback and win against Leeds, mentality was right up there - not least illustrated in Pierre-Emile Hojbjerg's reaction to his equaliser.
Trailing 1-0 after a tricky first half, we turned things around in the second half, and had struck the woodwork twice before Pierre levelled the scores on 58 minutes.
But there were no celebrations for the Viking. Instead, he waved the team back into position for the restart. Indeed, we were ready to go again before celebrations had properly settled down in the stadium!
Antonio Conte knew, as well. "He's a warrior and he understood that 1-1, it's not enough for us. Today (Sunday), it was important to win."
Momentum was fully in our favour and it was no surprise when Sergio Reguilon followed in Eric Dier's free-kick for what turned out to be the winner 10 minutes later. We created more in that second half, dominated, and could have won by more.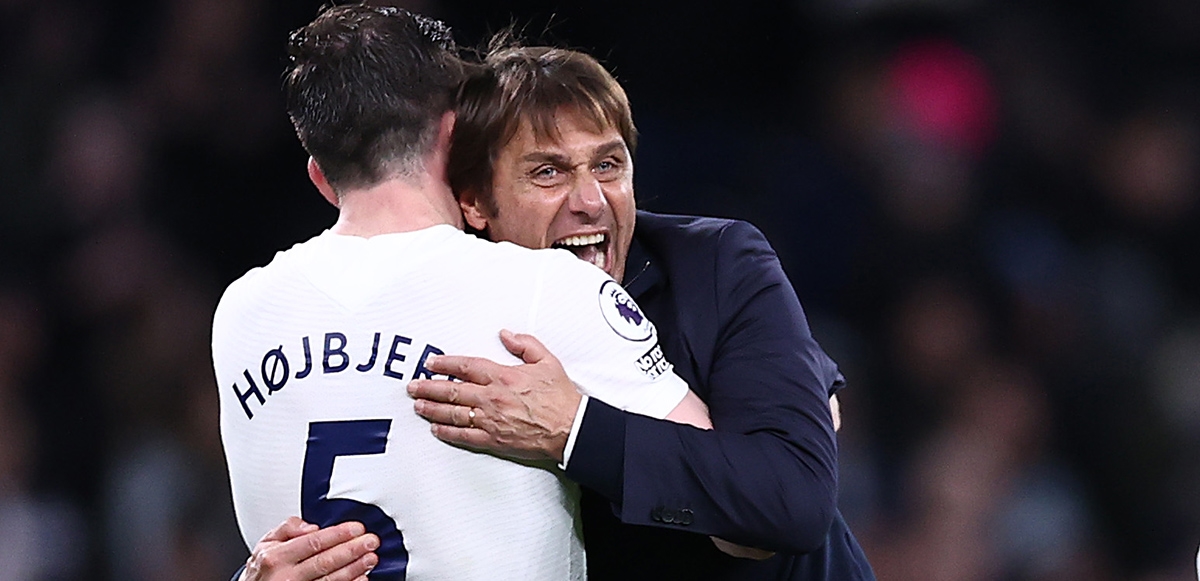 "It's difficult to celebrate a draw!" Pierre pointed out afterwards. "But, first of all, it means a lot to me. But if you see how I celebrated 2-1, it was like it was my goal! This is the point for me, to win. To win, to win, to win. And when we win, we can celebrate and be happy. Until then, we keep our heads down and work hard.
"That's what we did today, everyone invested a lot, everyone was prepared to put themselves on the line. This is what the players want to see, what the fans want to see and definitely what got us the win.
"We hit the post 30 seconds into the second half, and we felt that change of momentum. I thought, generally, it wasn't the best technical game, but the heart was there, the mentality was in the right place and the desire to do the hard yards, to push for a goal, a chance to take us one step closer to the win.
"The desire was there and I'm really proud of the team because going forward, this is what we need, always. Leeds are second to none in the way they play, so the game is very particular. They go man to man all over the pitch, they leave a central defender on the ball, they don't press and play through the middle. It's a very difficult game but we wanted it and we were ready to push until the end."
Pierre on Spurs TV