Jose's verdict on Dinamo Zagreb
@SpursOfficial
Fri 19 March 2021, 02:33|
Tottenham Hotspur
Jose Mourinho's disappointment was palpable as the team came to terms with a 3-0 defeat and therefore exit from the UEFA Europa League at the hands of Dinamo Zagreb on Thursday night.
Mislav Orsic was the hero for the Croatian champions with a hat-trick in the round of 16 second leg as goals on 62, 82 and 106 minutes overturned our 2-0 lead from the first leg.
Despite trailing 3-0 on the night, one goal would have turned the tie back in our favour and in a frantic finale, Harry Kane and Gareth Bale were denied by home goalkeeper Dominik Livakovic. It wasn't to be though, and Jose didn't pull any punches on the performance afterwards.
He said: "If I forget the last 10 minutes of extra time, where we did something to get a different result and go though, in the 90 minutes and in the first half of extra time there was one team that decided to leave everything on the pitch, they left everything there, sweat, energy, blood.
"At the end of the game, they left tears of happiness, very humble, very committed and I have to praise them.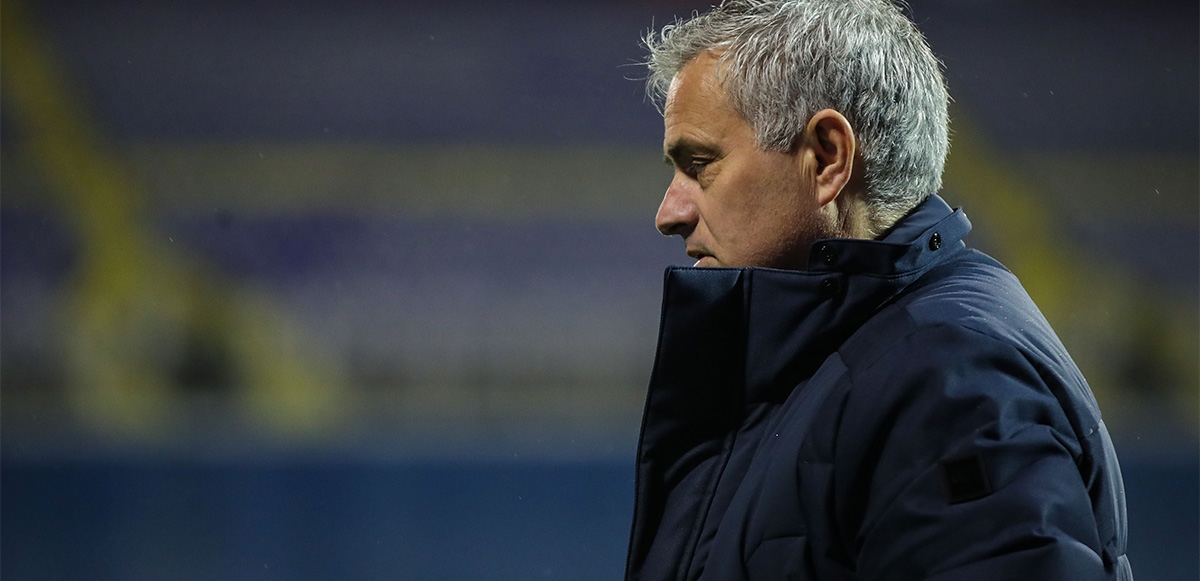 "For the respect that I have for my own career and for my own job, every match is an important match for me, and I believe for every Tottenham fan at home, every match matters.
"So, to say I feel sad is not enough, because what I feel goes much further than sadness. I've just left the Dinamo dressing room where I went there to praise the guys and I feel sorry that one team that is not my team won the game based on attitude, based on compromise. I feel more than sad and that's it.
"I think that our performance is unacceptable. Big hearts, big determination beat us, so if we think that big hearts are not part of football, we are wrong, because big hearts are part of football and it was what they did.
"Football is not just about players who think they have more quality than others, the basics of football go beyond that. The basics of football is the attitude and they beat us on that.
"Before the game I told the players a risk of a bad attitude, I told the players at half-time the risk of playing the way we were playing, and it happened because I believe the players only realised the game was at risk when they scored the second goal, and the game went to extra time.
"On behalf of my team, I can only apologise to the Tottenham supporters."
Jose on Spurs TV