Under-18s slip to Palace defeat
Spurs 0-3 Crystal Palace (Under-18 Premier League)
@SpursOfficial
Sat 24 April 2021, 14:04|
Tottenham Hotspur
An early penalty and two late goals saw Crystal Palace escape with a 3-0 win from Saturday's Under-18 Premier League clash at Hotspur Way.
In a tough physical battle against the Eagles, who were joint leaders with Fulham at the start of the day, we went behind inside nine minutes after Maliq Cadogan was deemed to have been fouled by defender Alfie Dorrington in the box and Victor Akinwale scored from the resulting penalty.
We struggled to get to grips with the visitors throughout the first half but were much of a threat after the break, Yago Santiago going closest to a leveller when his rising shot clipped the crossbar. Roshaun Mathurin and Romaine Mundle tested goalkeeper Joe Whitworth but as we stuck to our guns in attack, Palace snatched a second through Jack Wells-Morrison on the 90-minute mark, with Cadogan extending his side's lead three minutes into stoppage time.
Under-16s defender Dorrington was unlucky to be penalised for his challenge on Cadogan on the right side of the area after only nine minutes, with Akinwale stepping up to fire his spot-kick past the returning Aaron Maguire, who was sporting a face mask following his recent injury. We struggled to get a foothold in the game during the first period, Mathurin's low shot comfortably stopped by Whitworth in our only real attempt at goal, while Dylan Thiselton arrowed a shot over the bar for Palace on the stroke of half-time.
We began to match Palace during the second period and found ways to penetrate them with some quick thinking and fluid attacking moves, centre-forward Jamie Donley doing an impressive job of holding the ball up on half-way and springing the wide players forward. Mathurin's shot was saved by the feet of Whitworth with Mundle unable to make the most of his volley on the follow-up, while a quick Donley free-kick on 63 minutes saw Mathurin push on and try a shot that was blocked, with Santiago's effort on the rebound hitting the bar.
Mathurin and Mundle both fired at the keeper and Donley's low shot was deflected behind by a defender but that one clear chance to score eluded us and it was Palace who finished the stronger of the two sides, Omotayo Adaramola's angled shot well saved at his near post by Maguire and Jesurun Rak Sakyi lifting a shot over the top in another good chance moments later.
The Eagles wrapped the game up on 90 minutes, though, initially trying to keep the ball down by our corner flag before Rak Sakyi escaped and set up Wells-Morrison to hammer home, sparking wild celebrations among the visiting players. And Cadogan got in on the act in stoppage time, firing in from the left angle after Rak Sakyi's initial effort was saved.
'We didn't take the chances that we created'
Under-18s Coach Matt Taylor reflected: "For our players' development, we need to become more resilient and better at the physical side of the game. At times with the ball, especially in the second half, we were excellent but we didn't take the chances that we created and when you do that against a team that plays the way they do, it's always difficult. For all of our good play when we're in possession, we end up getting punished because on the other side of the game, we're not dominant enough at the moment."
It was put to Matt that 3-0 may not have been a fair reflection of the game. "No, it's not, but that's football," he replied. "Football is never fair, I've learned that, so now it's about making sure that next week the players come in with a positive mindset and be ready to work hard during the week, and then when they get the opportunity to, we go and put in a more resolute performance next weekend at West Brom because we've got four league fixtures left and we want to make sure that we finish the season on a high."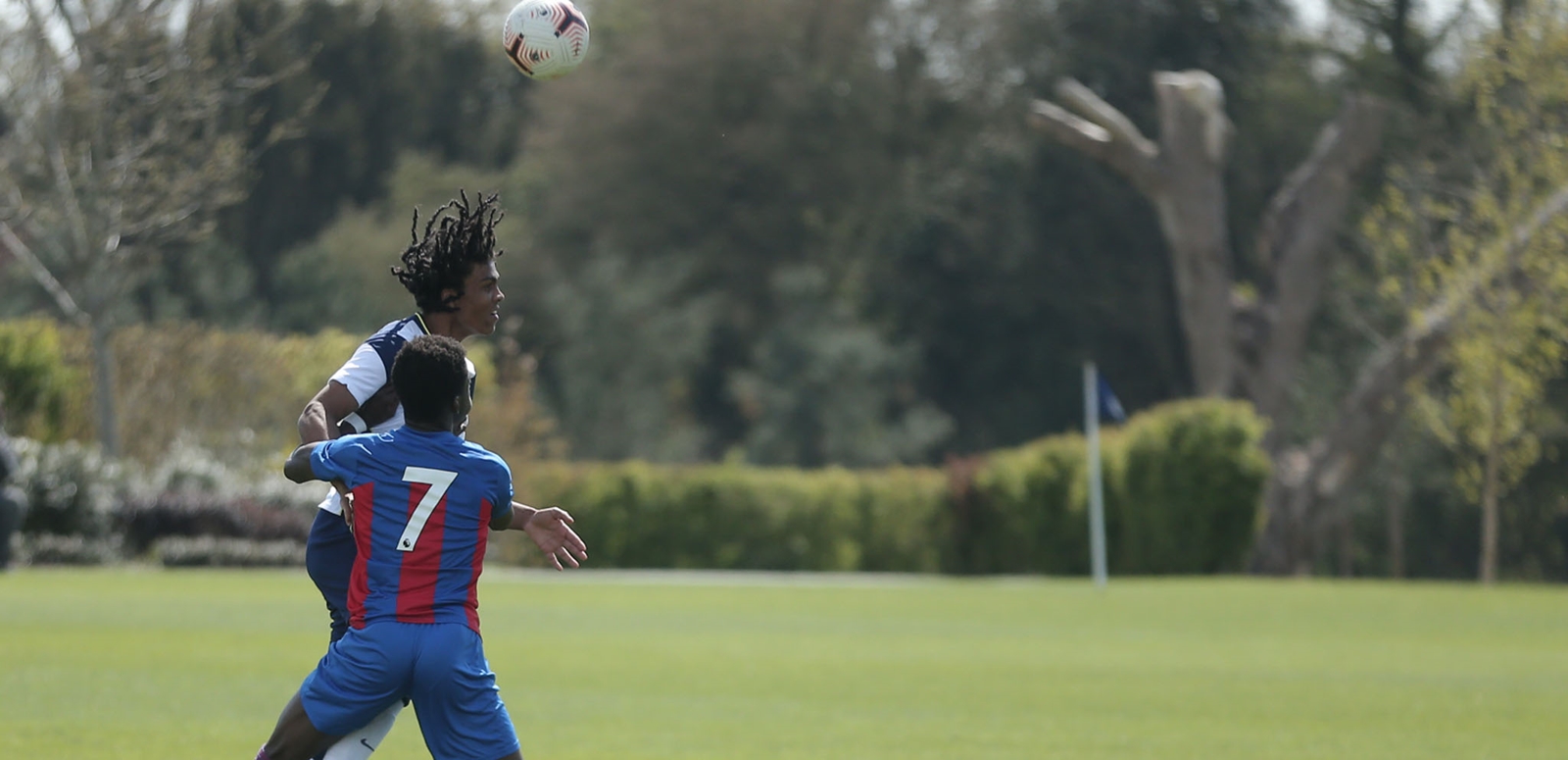 Spurs 0-3 Crystal Palace (Under-18 Premier League)
Spurs: Maguire, Muir (Cassanova 70), Hackett (Kyezu 78), Matthew Craig, Dorrington, Paskotsi (c), Mundle (Torraj 88), Michael Craig, Donley, Santiago, Mathurin. Substitutes (not used): Solberg, Haysman.