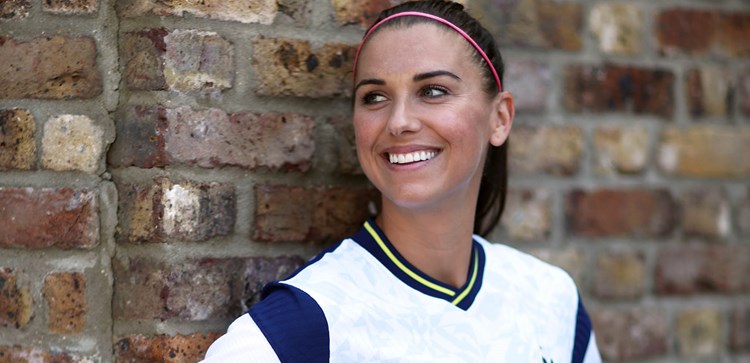 Exclusive: Alex Morgan on joining Spurs
@SpursOfficial
Mon 21 September 2020, 20:05|
Tottenham Hotspur
When Alex Morgan trained at Hotspur Way with the United States Women's National Team (USWNT) in June, 2019, ahead of winning her second consecutive FIFA Women's World Cup in France, few would have envisaged the striker would be returning over a year later to sign for Spurs Women in one of the biggest transfers in our Club history.
The Barclays FA Women's Super League (WSL) has seen several high-profile signings this summer but the news of Alex's deadline day transfer to the Club, one of the most decorated players in the women's game, is a signing that will be spoken about for years to come.
Alex, a new mum with a four-month old baby girl called Charlie, hasn't played a competitive game of football in over a year and is yearning to get back on the pitch and return to the form that saw her win some of the highest honours in football with two World Cup accolades, an Olympic gold medal and a UEFA Women's Champions League prize.
"Everything happened really fast," said Alex who returned to Hotspur Way as a Spurs Women player last Friday. "I was spending time in Orlando with my team in the NWSL (National Women's Soccer League) and it just hit me that I needed consistent games and consistent training for an entire season, at least for the remainder of the year. I started looking at the league here and Tottenham is obviously a huge Club that was on my radar and within, I think, less than 48 hours, we were able to get the deal signed and completed and within 48 hours after that I am sure I landed here, so it all happened extremely quickly.
"Obviously, I had to take into account my family, my daughter, who is four months old, and my husband who plays football in the US. I also had to look at how I can get back after not playing for a good amount of time due to injury, also pregnancy and the pandemic, so there's a lot of things that played into this decision. Just to be a part of this organisation is pretty incredible, you know, the rich history and the fact that the women's team have continued to improve year after year, I'm really happy to take this next step in my career."
She's a long way from home, but Alex, who became the fifth USWNT player to join the WSL this summer following the arrivals of Sam Mewis and Rose Lavelle to Manchester City, and Tobin Heath and Christen Press to Manchester United, is no stranger to England having scored what proved to be the winning goal in USA's 2-1 win which knocked the Lionesses out of the 2019 FIFA Women's World Cup in the semi-final in Lyon, France.
"I've heard so many great things about the WSL and some of my team-mates from the USA National Team have come over and signed with other clubs in the WSL," Alex said. "I wanted to challenge myself and play in a different league than what I'm used to, so this was a perfect opportunity for me to come here and just see the progress that the WSL has made and the quality all around the league.
"I hope I provide goals for this team, help to win games, help the team get to the top of the table, and set ourselves up for success within the season. Unfortunately, I wasn't able to be there from the start but the fact that we're only two games in, I think that I could really help the team moving forward and get back to where I left off at the end of summer last year."
Having temporarily relocated to London to join up with us, our new number 13 is excited to get started, but admits she will need to keep her options open regarding her eventual return to the States due to her family circumstances.
"As of right now, thinking of the craziness that was surrounded by the transfer window closing, having to really think about the future of my family in such a short period of time and uncertainty with the pandemic as well, I knew that I wanted to get on the field and play here and put on a Spurs top so that was the priority for me," Alex continued. "But I can't think too much in the future without really sitting down for a long period of time and I didn't have that time to make a drastic decision for my family so whether I'm here for three months, six months or even further, I'll take it one step at a time right now."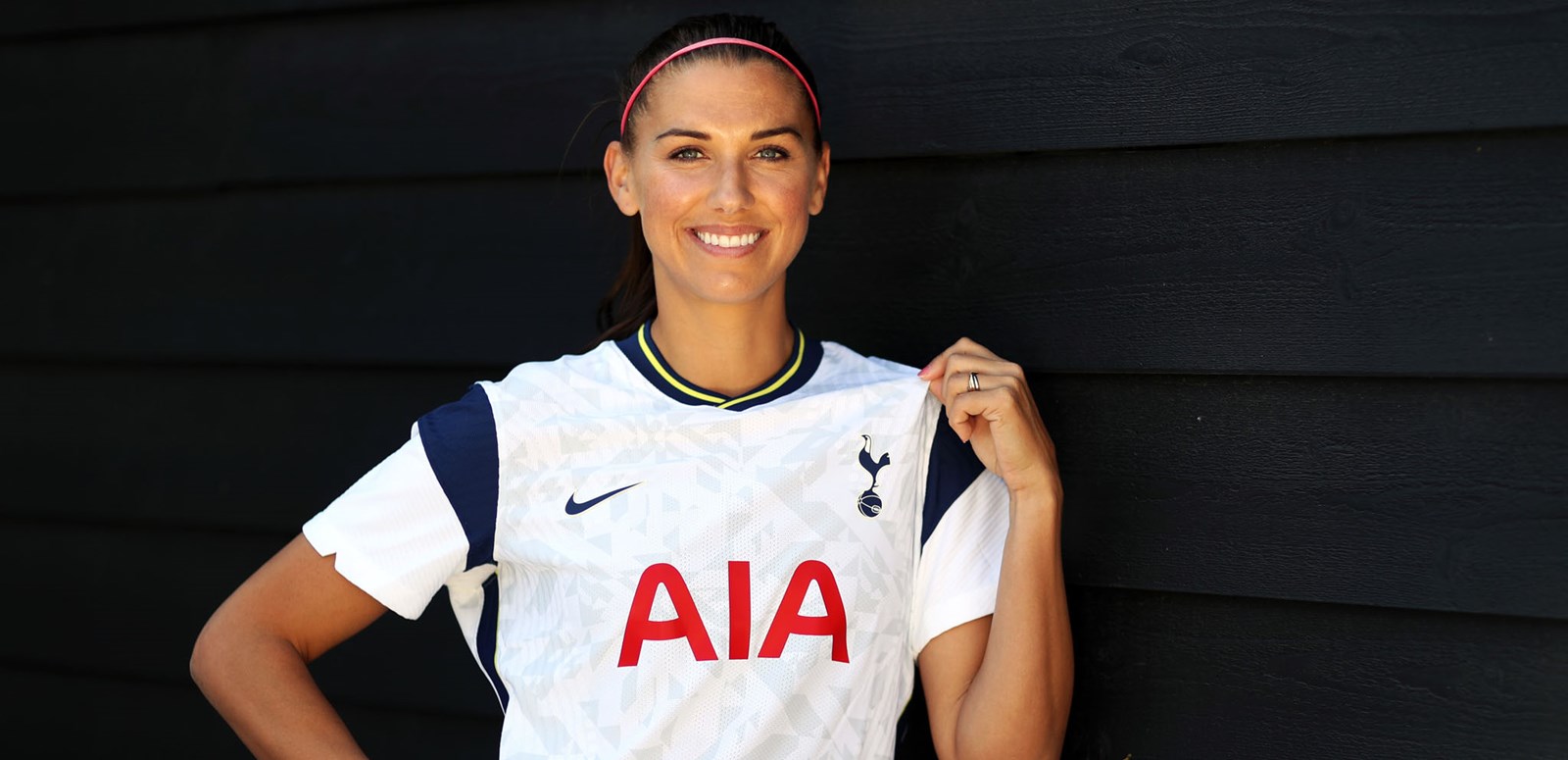 After arriving safe and sound in the capital last week, Alex and baby Charlie are settling in well to their new home in London and are looking forward to the start of a new journey with Spurs.
"We joked that Charlie's first word isn't going to be mumma anymore, it's going to be mummy, I'll work on that one, we'll see if she's here long enough to get her first words out," Alex finished. "I'm settling in nicely, the Club have been extremely helpful, and I already have my flat that I am getting settled in to. The flight was great and it's just a new opportunity that I'll look back on and kind of think how crazy my life was with a daughter who's under a year old."