'Power of Shearer, guile of Sheringham' - Les Ferdinand on Harry
@SpursOfficial
Wed 18 November 2020, 11:30|
Tottenham Hotspur
In the week he was leapfrogged by Harry Kane and therefore nudged out of the top 10 of the Premier League's all-time goalscoring list, Les Ferdinand is reminiscing about the Academy graduate's early days at Spurs.
A feared striker in over 20 years at the top level of the game, Les scored 149 goals in the Premier League and 215 in 523 career appearances from his debut at QPR in 1987 to his final season at Watford 2005/06. He won the PFA Players' Player award after hitting 25 goals in Newcastle's title drive in 1995/96.
A Spurs fan who lived the dream of playing for his boyhood club, Les spent a total of 12 years here, six as a player from 1997-2003, six in coaching roles, 2008-2014. Initially our Strikers' Coach, it was during that latter spell as Professional Phase Coach that Les, Tim Sherwood (then Head of Football Development) and Chris Ramsey (Senior Professional Phase Coach) oversaw Harry's progression from Academy to first team, culminating in Harry scoring three goals in his first three starts for us in the Premier League in April, 2014. Just over a year later, he'd scored 31 goals in 2014/15 and 71 seconds into his England debut.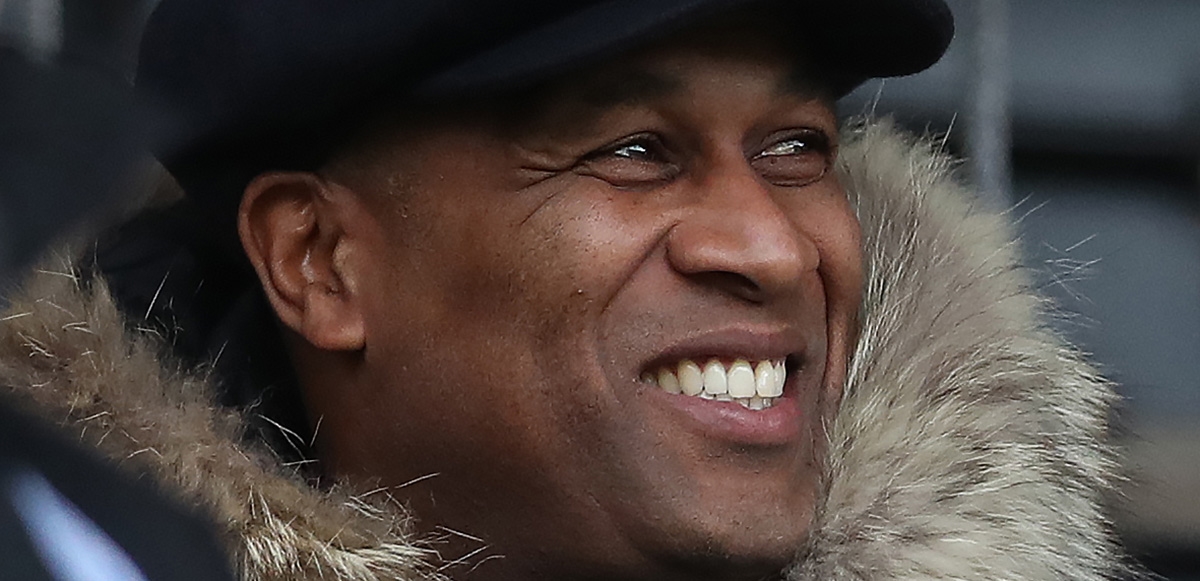 As has been well documented, Harry did it the hard way with loan spells at Leyton Orient, Millwall, Norwich and Leicester before that spectacular breakthrough season under Mauricio Pochettino in 2014/15. He's now scored 201 goals in 301 appearances, hit 150 in the Premier League and, this week, reached another milestone of 50 England caps.
"I should say, first and foremost, congratulations to Harry for making it into that top 10, even though he's kicked me out!" smiled Les, now 53, Director of Football at QPR, and in typically good form when he spoke to us last week.
"People always ask me, 'when did you see the change?' and when Harry was on loan at Leicester (second half of 2012/13), he didn't have the best time there, he came back, and something clicked.
"He'd be in early in the morning, working in the gym on his weights, back in there in the afternoon as well. He had the bit between his teeth and when we took over (December, 2013), he was champing at the bit to get into the team. We let him loose and he's not turned back!
"He's gone from strength to strength since then, and not just strength to strength, he's getting better all the time. We all speak about his progress, and I've nothing but admiration for him."
On top of all the goals, Harry's ability to drop deep and provide the ammunition - particularly for Heung-Min Son this term - has caught the eye. As Harry has explained himself, that was always part of his game as he progressed through the levels at Spurs.
Les added: "The thing I used to say about Harry is that he had the shooting power of Alan Shearer, and the guile of Teddy Sheringham, in terms of being able to drop into that hole.
"As he wasn't the paciest, he made that position his own, and he knew when to drop into the midfield and pick the ball up for us. It was a great addition to the way he played. He developed that and turned more into a number nine.
"I remember Chrissie Hughton, when he was at Norwich (2012/13), said to me, 'he's not a nine as in your type of nine, Les, and he's not a 10 in a Teddy style of 10, so I call him a nine-and-a-half'. I always remember that!
"He could do both, but at that time he wasn't as good as Teddy in that 10, and at that time, probably not as good as me as a nine. But he's developed the two, and now he's probably as good as both of us put together!"
Spurs TV special - Harry's 150!