Sonny: "I'm doing well - everyone's health is most important"
@SpursOfficial
Wed 25 March 2020, 13:50|
Tottenham Hotspur
Like the rest of us, Heung-Min Son was left stunned when X-rays revealed he'd fractured his arm against Villa in February.
One minute, we were all celebrating Sonny's last gasp winner at Villa Park, his double that day representing his 50th and 51st Premier League goals for us. The next, we were all digesting the news that our South Korean favourite faced a lengthy spell on the sidelines.
Not that any of that matters at the moment.
Sonny reports his arm is 'okay now' and that he's stepping up his rehabilitation, but we've all more on our minds following the coronavirus outbreak. The professional game in England has been postponed until no earlier than 30 April.
"I'm doing alright, doing what I can do, working hard, trying to be ready to come back as soon as I can," said Sonny. "I miss the feeling of playing, of course, but at this moment, football is not important. Everyone's health is most important, and we all need to stay safe."
Looking back on that day at Villa, 16 February, Sonny explained that he sustained the injury in the first minute but soldiered on, eventually scoring the winner in the final seconds of added time.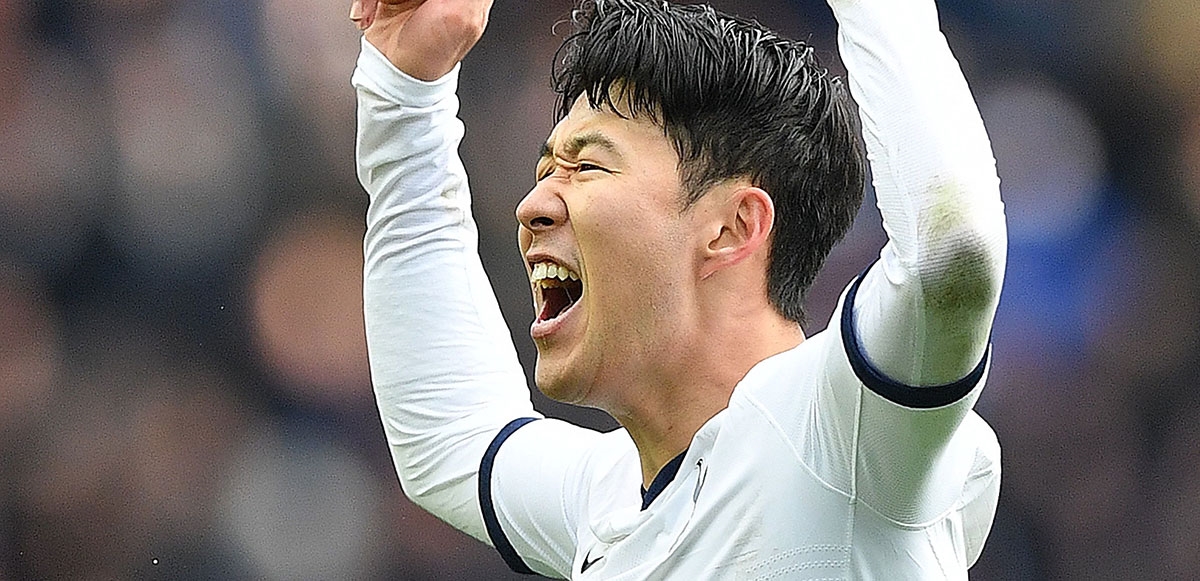 It was put to him that no-one could believe he'd actually suffered a fracture! "Me neither!" he replied. "I still remember the game, and this was my first action after maybe 20, 30 seconds.
"I kept playing, I don't know how. I could feel it in the game, yes, but it was so important, I didn't want to say I couldn't play because of my arm and tried to keep going to help the team.
"I wanted to play in the Leipzig game (19 February), I wanted to play against Chelsea (22 February) as well, but I went to hospital, had an X-ray and couldn't believe it when I saw the pictures. It was very sad news.
"Anyway, it's already more than four weeks after surgery now and I'm doing very, very well and working hard to be ready to come back."
Sonny also spent time in quarantine and added: "I was in South Korea for two weeks then back to London, another two weeks but, look, it's so important to respect this situation. I was very careful and listened to the doctors. This is very important for everyone at the moment. It was tough but I had my family, so it was fine for me."