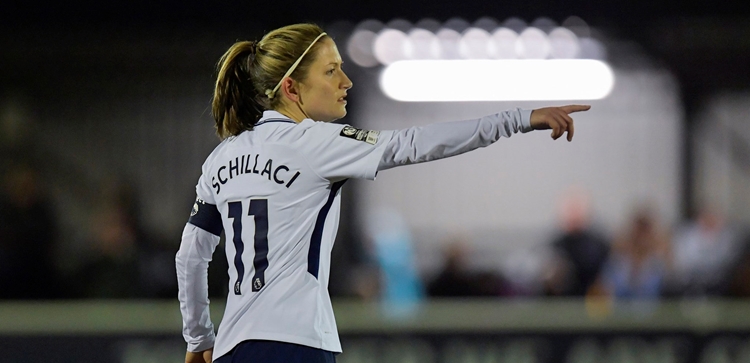 End of an era as Jenna Schillaci retires
@SpursOfficial
Fri 26 June 2020, 15:00|
Tottenham Hotspur
Long-serving Spurs Women captain Jenna Schillaci has called time on her playing career after an incredible 12 seasons at the Club.
Our skipper during three promotion-winning campaigns, Jenna has played an integral role in the progress of Spurs Women as the team has risen from playing regional football to reach the pinnacle of the women's game last year, the Barclays FA Women's Super League (WSL).
A passionate Spurs fan, the defender made her debut for the Club as a 16-year-old and spent an initial season with us before spells with Queens Park Rangers and her local club, Enfield Town.
She returned in 2009 and has been ever-present in the 11 seasons since, making in excess of 200 appearances, scoring 10 goals and personifying the commitment and desire that has seen us rise through the women's football pyramid, winning eight trophies along the way, including the quadruple during the 2016/17 season.
Now 36, she signed her first full-time professional contract ahead of our debut campaign in the WSL last summer and led the team out against Chelsea in front of 24,564 fans at Stamford Bridge for our historic opening game in the top flight in September, 2019.
In typical Jenna fashion, she made yet more history in what proved to be her last game for the Club, captaining the side and registering a clean sheet as we reached the quarter-finals of the Women's FA Cup for the first time ever, seeing off Coventry United 5-0 in February this year.
When safe and appropriate to do so, we shall look to put plans in place with our fans to celebrate Jenna's service at the Club.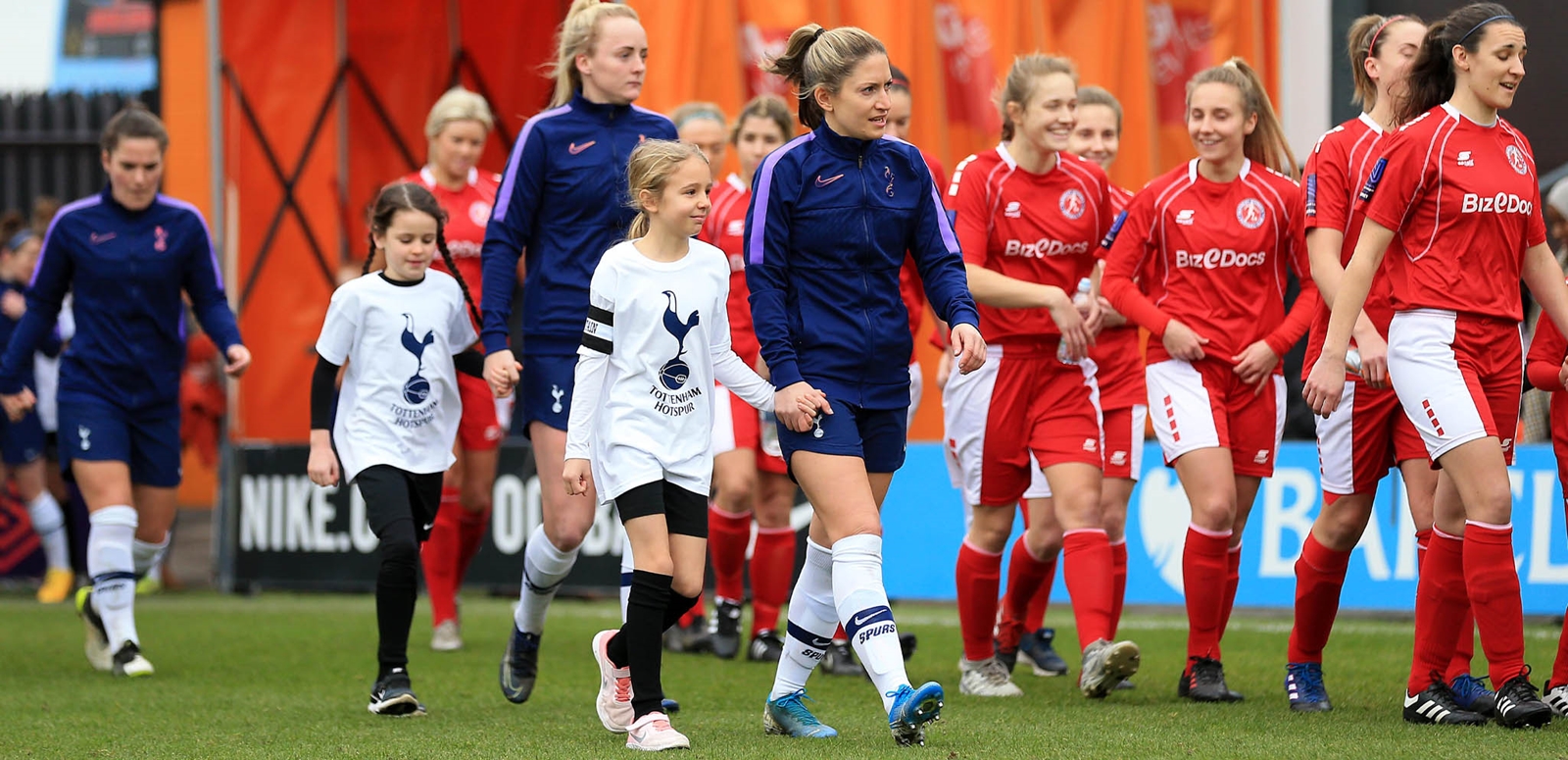 "It's been a difficult decision for me to make and it doesn't feel real, but the time feels right for me now to hang up my boots," Jenna said. "I feel unbelievably proud of what I have achieved while at Spurs and my journey has felt like a dream. Being a Spurs fan, from going to watch the team when I was a young girl and dreaming of playing at White Hart Lane, which I got to do, I am very grateful and honoured to have been given so many amazing opportunities at the Club and to have captained the team for all these years.
"There's been so many stand-out moments for me during my time here including winning the league at The Lane, securing promotion to the WSL and leading the team out against Chelsea at Stamford Bridge for our first game in the top flight. My family have been on this amazing journey with me and I know they are extremely proud of me too, I wouldn't be here without their support. I feel very grateful that I got to live my dream at the Club, and I hope that my journey can inspire the next generation."
Head Coach Karen Hills said: "I want to say a massive thank you to Jenna for everything she has done for the team and congratulate her on all the success she's had in her career. Jenna has been a true leader for us on and off the pitch and she is an inspiration to many. We have been able to create so many truly amazing memories together that will stay with us forever. I wish her the very best in her new adventure and her retirement."
Head Coach Juan Amoros added: "Jenna has grown with the club and has not only led the team to glory and dreams, but also during the difficult times, when we really needed the team to step up and show character and commitment. She represents all the values we stand for and has always put the team first and made sacrifices to get to where we are. No words can describe my appreciation for her effort and support during the last 10 years."
Chairman Daniel Levy said: "Jenna has made an incredible contribution to our Club as a player and captain, playing a significant role in the progress and evolution of Spurs Women to get to where we are today, competing at the top level of the women's game.

"She has represented the Club with diligence and distinction for more than a decade, not only on the field but also outside of the matchday environment, where she has frequently involved herself in the Club's work in the local community and the Tottenham Hotspur Foundation. We should like to express our thanks to Jenna for her many years of loyal service and wish her the best of luck in the future. She remains a valued member of the Spurs family."