'Every day, I woke up smiling' - Jan's fond farewell
@SpursOfficial
Tue 28 July 2020, 12:45|
Tottenham Hotspur
How best to sum up Jan Vertonghen's career at Spurs?
It's a career that started at White Hart Lane against West Brom on 25 August, 2012, and ended with appearance number 315 at Newcastle's St James' Park on 15 July, 2020.
During that time, he became one of only 14 players to reach 200-plus appearances for us in the Premier League and moved into fourth place on our all-time European list, his 56 appearances in Europe just behind Steve Perryman (64), Hugo Lloris (58) and Aaron Lennon (58).
He moved from Spurs Lodge to Hotspur Way, from the Lane to Tottenham Hotspur Stadium. He started 33 times in our best-ever Premier League campaign in 2016/17. He produced one of the best individual displays of recent times, capped with a goal and assist, to help us beat Borussia Dortmund and take us into the Champions League quarter-finals, and started 10 of the 13 matches as we reached the final in 2018/19.
That's not forgetting on the international front, Jan has become Belgium's most capped player (118 and counting) and helped his country to the quarter-finals (2014) and third place (2018) in the last two World Cups.
More than all of this, Jan is one of the most loved and respected Spurs players of the modern era.
So, back to the first question. How do you sum up Jan's time at Spurs? You let him do it himself...
"The Club means so much," he told us. "From the first day I got here the people welcomed me and it felt like home. I was actually on the bench for my first game but after that, being able to play, being able to be important for the Club, with friends, it's a very special feeling.
"I came here every day and it was just like I was hanging out with my friends and playing football. That feeling is very hard to describe. It just felt like enjoying my job, and that was very special. The last season was a bit different, but I always woke up with a smile. Mousa Dembele left, he's one of my best friends, so that hurt a bit, but that's what football's about.
"I always felt great in the environment, with the supporters, and always felt appreciated by them. My family settled in London, my kids being born here… I will always have good memories.
"For eight years I've been driving here to the training ground, like it was home. If you look at my career, I spent nine years at Ajax and eight years here, and that's how I am and how I want to be in life. I like to build certain things at a club, and I've managed to do that here.
"I have the feeling I can always come back here and that's what it's all about. I can come back here and walk back into the dressing home or into the stadium whenever I want, and that's what I want at the end of my career. That's what I can do at Ajax and that's what I can do here. I'm very proud of that."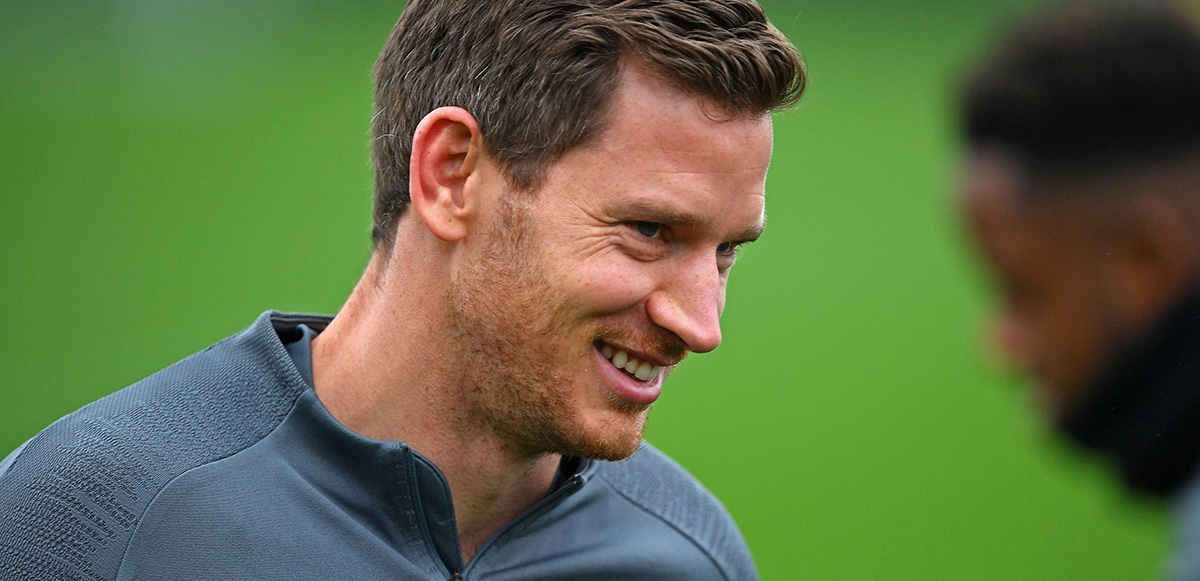 Eight years, 315 games, a truck load of memories – what does Jan take away from his time at Spurs?
He added: "The one that comes to mind is obviously the Champions League Final, but if I have to go back and make a little summary, we weren't even at this training ground (Jan joined in July, 2012, we moved from Spurs Lodge to Hotspur Way in September, 2012), I'm one of the few who experienced the old training ground, which was good, actually, to see where we've come from as a Club.
"A couple of weeks later Hugo came, then Mousa Dembele, Harry Kane was coming through, Winksy was in the Academy, and through the years, we achieved some great things. Obviously, no trophies, which is weird, because if you look at the team we had we should have won at least one trophy. It's a shame we couldn't make that happen for everybody.
"Still, the feeling is that we achieved quite a lot. We went to the Champions League Final, we were consistent in reaching the Champions League, which was very important for the Club. Personally, I made so many friends here. I've so many great memories, but all good things come to an end, as they say, and hopefully now a decent new adventure and we'll see what happens."
Safe to say, we'll all raise a toast to that. Good luck, Jan!