Another step for Japhet
@SpursOfficial
Sun 23 February 2020, 11:47|
Tottenham Hotspur
Defeat, but another step on Japhet Tanganga's footballing journey.
The young defender relished the eighth appearance of his breakthrough campaign at Stamford Bridge on Saturday but, like his team-mates, was left crestfallen after our 2-1 loss.
"It was tough, the atmosphere, the history between Tottenham and Chelsea, but I enjoyed it," explained the defender. "As soon I go beyond these white lines, I've so much focus on what the manager wants me to do, the game plan and trying to help the team win."
Japhet lined up on the right of our defensive line at the Bridge. Chelsea scored on 15 minutes and then hit us again three minutes into the second half. We kept going and forced a late own goal but couldn't carve out a potential equalising chance.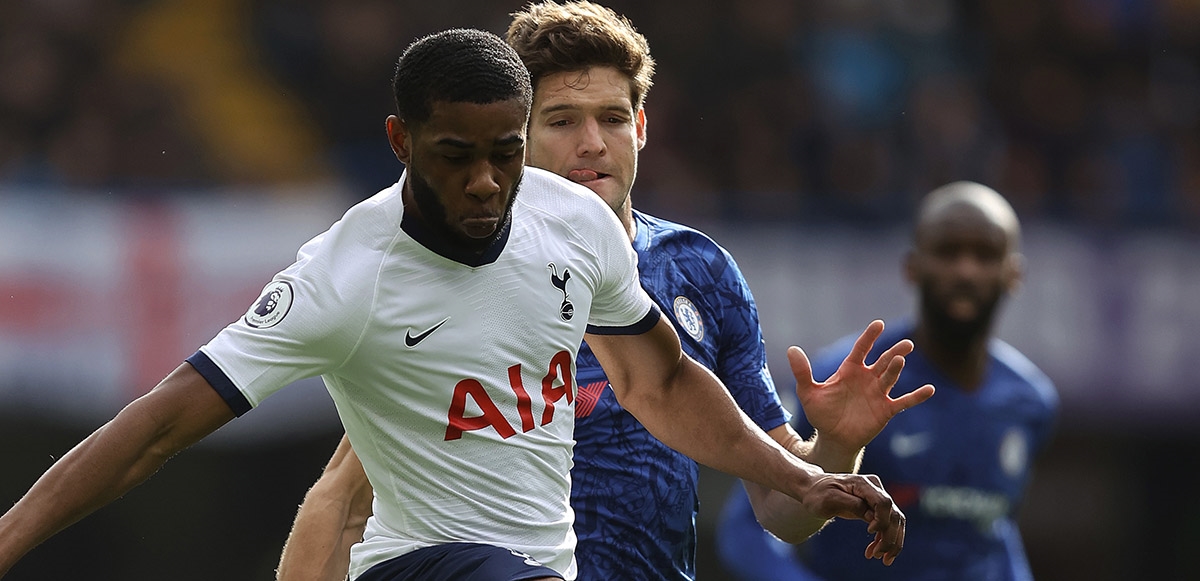 "Yes, if we'd scored earlier it would have given us a bit more time, but it goes further back than that. We needed to start the game how we ended the game to give ourselves the best opportunity," he said.
Having trailed by 12 points back in November and then nine in January, we went into Saturday just one point adrift of Chelsea in fourth. That's now back up to four points but, as Japhet agreed, there is plenty of time to go – 11 games in the Premier League.
"It's not over," he stated. "We were 12 points behind at one stage but coming into this game, we were one point behind and if we won, we'd have gone above them. Four points is not too much to climb, a win and they drop points... you never know. There are loads of games to go and we'll keep fighting until the end."