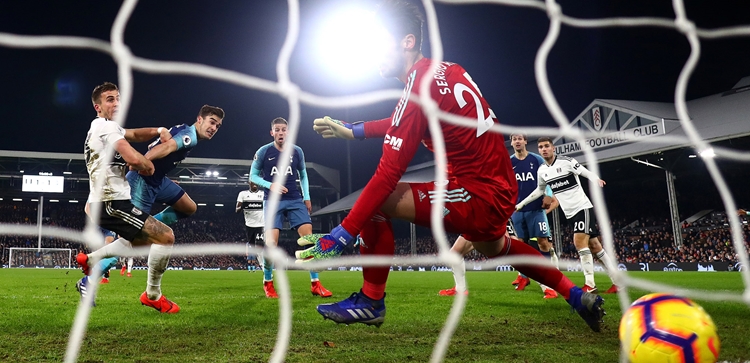 Harry Winks: "If I could bottle up that emotion..."
@SpursOfficial
Mon 21 January 2019, 12:55|
Tottenham Hotspur
Harry Winks certainly didn't take it the wrong way when it was suggested the scenario of him wheeling away having scored a last-minute header to clinch the points at Fulham was unlikely. Indeed, he agreed!
"I didn't (expect it) either!" was the midfielder's immediate response after jubilant scenes and our 2-1 win at Craven Cottage.
What a goal though. It was the last throw of the dice as 'Winksy' won the ball deep in our half, passed to Eric Dier and sprinted forward. The ball went left, GK Nkoudou delivered the cross and Winksy completed his run with perfect timing to head home six yards out. Cue absolute scenes in front of our fans in the Putney End.
Winksy added: "It was the last couple of seconds of the game and I just thought I'd make a run in there, gamble and see if it would fall to me. It was a great ball in from GK and luckily, it couldn't have worked out better."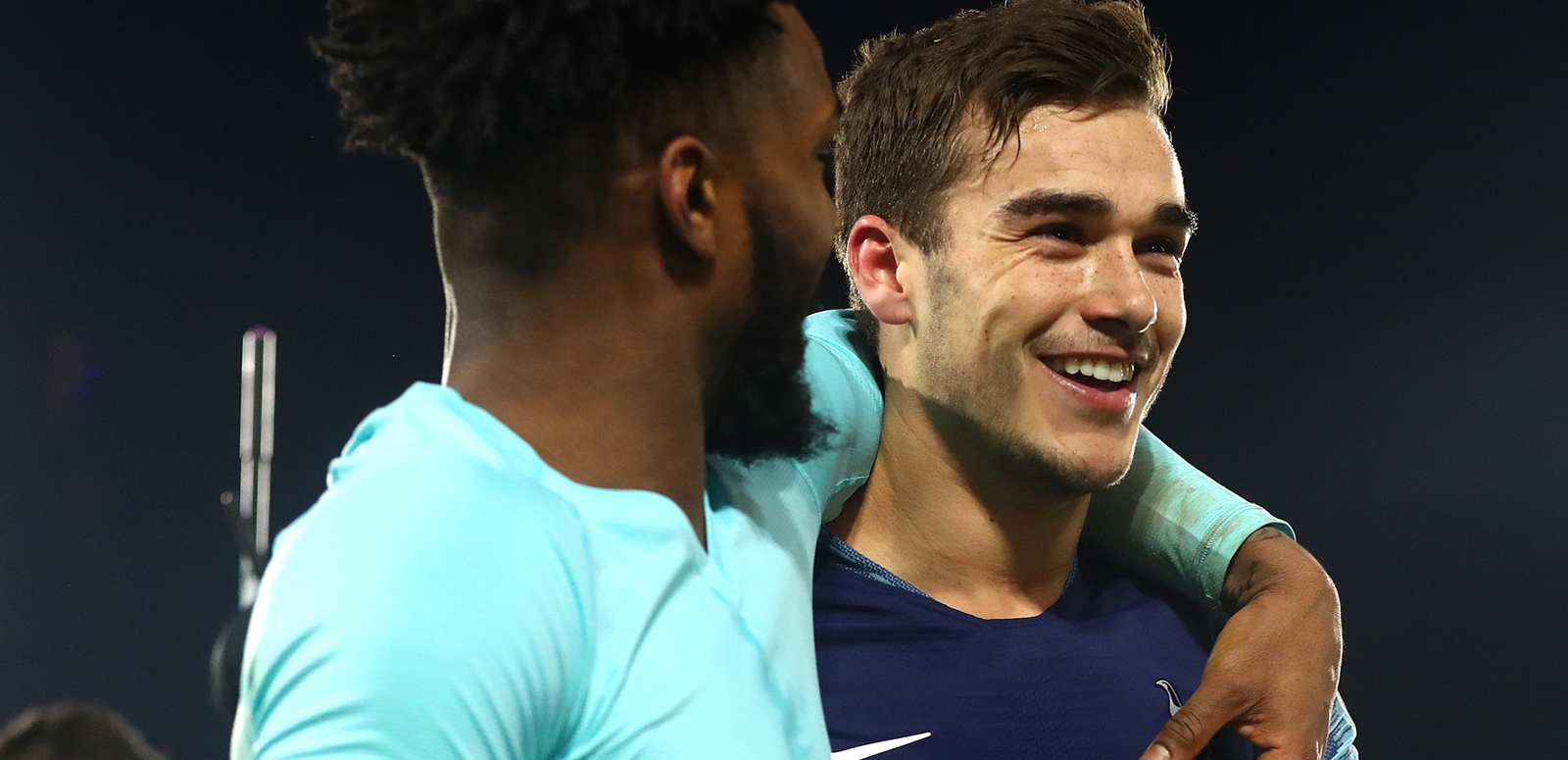 Trailing 1-0 at half-time, we had to dig deep. Dele Alli equalised on 51 minutes but as we pushed for a winner, Dele was lost to injury five minutes from time. Yet we kept going and Winksy's late, late show secured our 11th away win in the top flight this season – a Club best in the Premier League era.
"It just shows the belief in the team," added Harry, who stepped up for his 30th appearance out of 34 in all competitions this season. "We keep going to the final whistle. We have a lot of attacking players out injured and the most important thing is that everyone believes and someone has that opportunity to go and score.
"Fulham made it tough for us. We knew they would come out flying, they are in a relegation scrap and we knew it was going to be difficult. We knew first and foremost we had to fight, earn the right to play and luckily we came away with a win."
Asked if he could describe his emotions after heading home the winner, he told us: "If I could bottle it up I'd have it every game - and that's what makes it so special. It doesn't happen to me often so when it does happen, it's extra special."