Mauricio on our Argentine trio
@SpursOfficial
Wed 14 November 2018, 12:41|
Tottenham Hotspur
Mauricio Pochettino hoped for a 'hat-trick' when Erik Lamela and Juan Foyth were initially called up for Argentina's friendlies against Mexico in this international break.
Just a few days later, Paulo Gazzaniga completed that hat-trick, much to the pride of our manager who earned 20 caps and played at the 2002 World Cup for La Albiceleste.
It's Paulo's first call-up and it's been quite a month for Juan, who was called into the senior squad for the first time in October.
On his return, he made his Premier League debut at Wolves, where he gave away two penalties in our 3-2 win. However, he played well and Mauricio didn't hesitate to start him again at Palace and he responded with the winner - his first goal - in another tough 1-0 victory on the road.
Paulo and Juan will aim for their first cap but Erik is a relative veteran with 23 caps to his name - although the last was over two years ago.
Here's what Mauricio had to say about Erik, Juan and Paulo as they headed out to Argentina after our 1-0 win at Selhurst Park.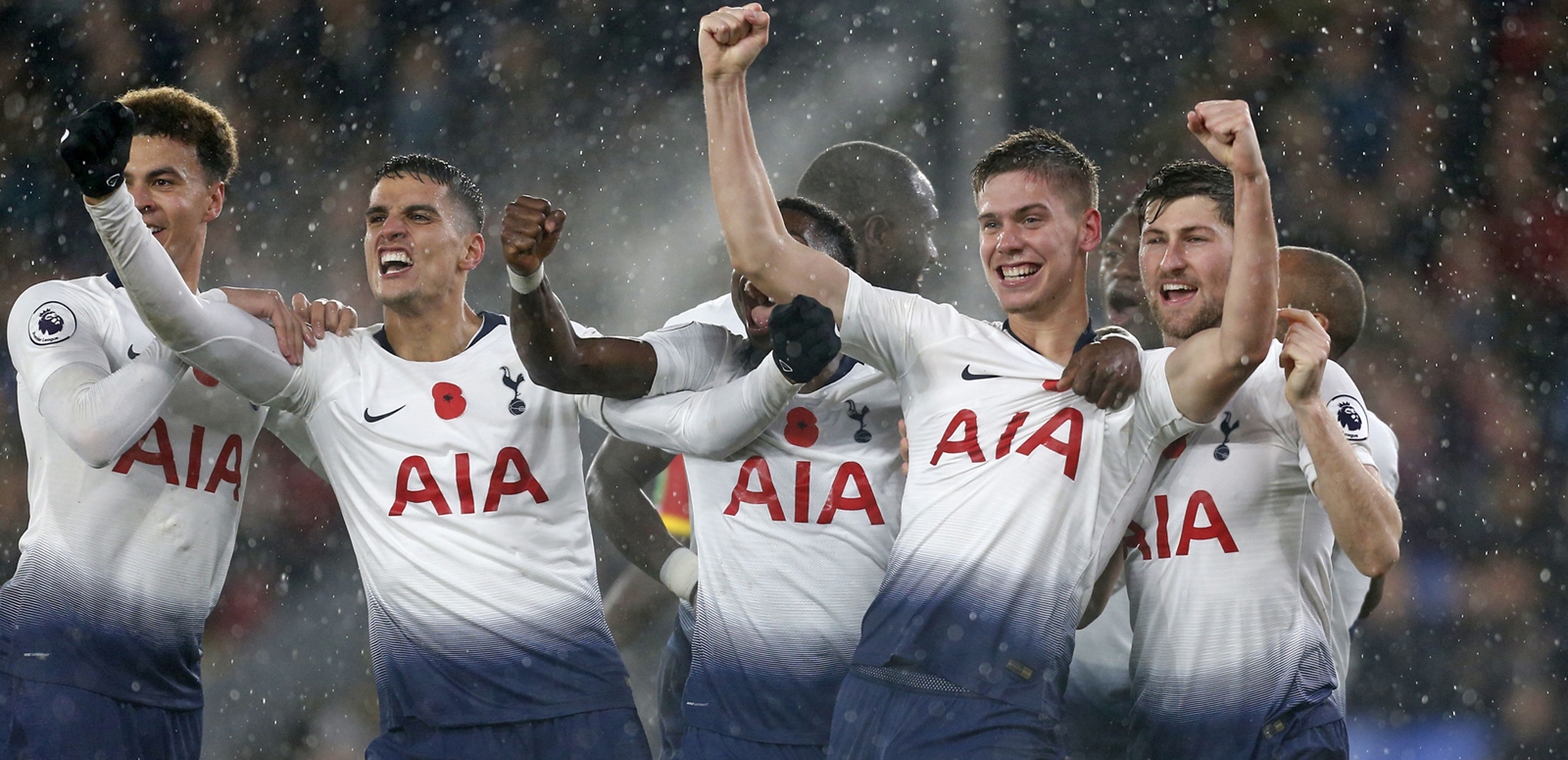 Mauricio on Juan
"Juan showed great personality (at Palace) and he played so well, like one week ago. I'm happy for him because it's a massive victory and for him to feel that he's a Premier League player and help the team to win, I think it's a massive feeling and now waiting for the international break to share with the national team in Argentina, it's a fantastic moment for him.
"From the beginning we said you need to forget that situation (at Wolves) now because that can happen because you are a football player. With experience he's going to improve and not make mistakes, or less mistakes. It was his debut, his first game in the Premier League and that situation is difficult to accept, but he's so clever. He moved on the day after and of course we all helped for him to forget and compete freely. The confidence and the trust is massive from the club, from us, from his team-mates and no doubt that his potential and his quality will be very helpful for the team."
🇦🇷 @ErikLamela
🇦🇷 @GazzanigaPaulo
🇦🇷 @JuanMFoyth

Well-deserved call-ups for our @Argentina internationals! 🔥#COYS pic.twitter.com/sep11LhGgd

— Tottenham Hotspur (@SpursOfficial) November 14, 2018
Mauricio on Paulo
"Yes, it's the hat-trick! I'm so happy for Paulo. He's a fantastic goalkeeper and he's showing his quality and why we signed him. And then he's from my town, Murphy, I know him as a kid, his dad, his uncle, his grandfather and he's a very good family friend. He's an excellent goalkeeper."
Mauricio on Erik
"Erik is more mature now. It was tough for him from the day he arrived here. It's the start of his sixth season but now, after scoring six goals in 13 games (this season), I think everything is going well. I hope it continues and he is consistent during the whole season. Then we can talk at the end of the year and say Lamela had a fantastic season."