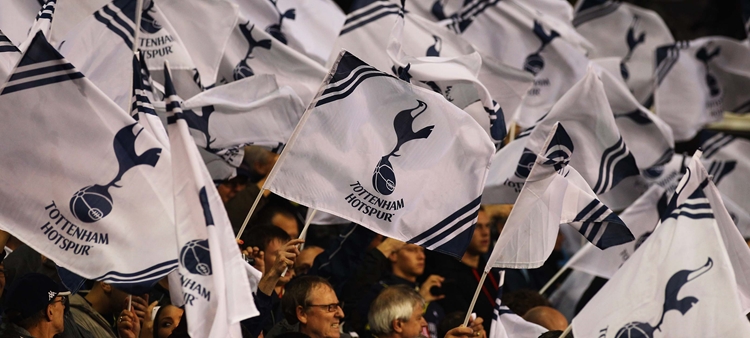 The Bill Nicholson years - glory, glory - 1960-1974
@SpursOfficial
Sat 25 October 2014, 10:30|
Tottenham Hotspur
As we build up to the Bill Nicholson Anniversary Match against Newastle on Sunday, celebrating the life of the great man on the 10th anniversary of his passing, we've put together a four-part series detailing his 68-year association with the Club.
Part Three is all about the trophy-laden years Bill enjoyed as manager, success built on a style of play that took the great name of Tottenham Hotspur all around the world.
THE BILL NICHOLSON YEARS - GLORY, GLORY - 1960-1974
The glory, glory years under Bill started with 11 straight wins in the team's first 11 games in Division One in 1960-61 - still a record - and ended with his retirement in 1974, eight major trophies and three Charity Shields later.
The league championship and FA Cup double of 1961 saw him join the short list of men to have won the championship as both a player and manager as we becamse the first club in football's modern era to achieve the feat many felt at the time was impossible.
The FA Cup was retained in 1962 and the European Cup-Winners Cup won in 1963, a spectacular 5-1 victory over Athetico Madrid in the final in Rotterdam.
Our fifth FA Cup triumph was secured in the all-London final against Chelsea in 1967, the Football League Cup in both 1971 and 1973 and the UEFA Cup of 1972.
These feats brought many firsts; the first Double of the 20th century was followed by the first European trophy win by a British club; the first British team to win two different European competitions and the first to win the League Cup twice.
What was the secret? Bill and his double-winning players always referred to the togetherness of the group, the feeling of it being a Spurs family.
That went a long way, as Bill explained in his autobiography. "A psychiatrist once wrote that footballers who like each other are more likely to pass to each other than to those they don't like.
"Such an obvious statement of fact met a scornful response, but I believe it is true.
"Football is a simple game and the simple beliefs and tactics are those which bring the greatest rewards.
"One of the factors in Tottenham's success in 1960-61 was that I had a sensible bunch of players who liked each other and wanted to play.
"There was no odd man out, no maverick in the camp. There were whole-hearted enthusiasts like Dave Mackay, Terry Dyson, Terry Medwin and Cliff Jones, nice people who wanted their colleagues to be as successful as they were.
"We were a team in every sense of the word, and a happy team with it."
Cliff echoed Bill's views. "It was such a privilege to have been part of what has become known as the 'Glory' years of Tottenham. The year we did the Double we won our first 11 games, which is still a record, we scored 115 goals and it was all done with style and flair. We were very competitive and, at the same time, entertaining.
"We were a squad of players who had different skills and strengths, we got on well with each other and we took that onto the field and it worked. We were like a family, all great friends together.
"In the 1960-61 season more than two million fans flocked to see us in league matches plus another half a million in cup games. That says it all. We had a great set of supporters and there was an attachment between the players and fans which was very important to the club."
Tomorrow: Bill's retirement and later years...
The Bill Nicholson Anniversary Match - Spurs vs Newcastle - Sunday, October 26 - FULL DETAILS...