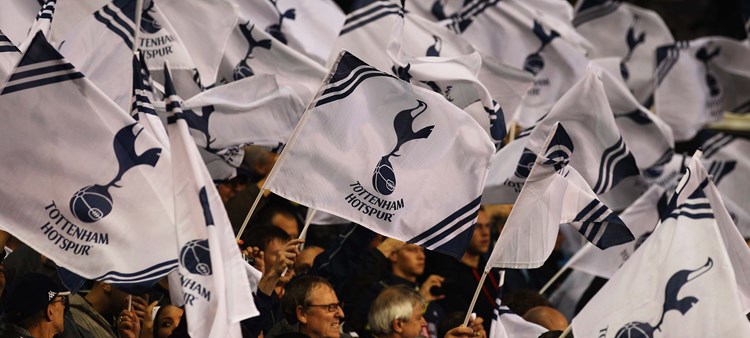 JOHN RIPSHER
@SpursOfficial
Mon 24 September 2007, 12:00|
Tottenham Hotspur
A special ceremony took place at St Mary's Cemetery, Dover, on Monday when Club officials and supporters attended the dedication of the grave of John Ripsher.
A special ceremony took place at St Mary's Cemetery, Dover, on Monday when Club officials and supporters attended the dedication of the grave of John Ripsher.
John, who was born in 1840, was the bible class teacher at All Hallows Church, Tottenham's parish church. He provided accommodation, guidance and support in the early days to the boys who created Tottenham Hotspur and was the original President of the Club.
He was also our first treasurer and later Patron and was described in a 1908 history book at our 'real father and founder.'
He left the Tottenham area in 1894, after 11 crucial years at the helm, to live with sister in Dover. Sadly times became very hard and John developed severe heart problems and ended up blind and penniless. He died in the local workhouse on September 24, 1907, aged 67, and was buried in an unmarked, pauper's plot.
However, his forgotten and overgrown grave was tracked down by Peter Lupson, author of 'Thank God for Football and the Merseyside writer was amongst those present at Monday's ceremony on the centenary of John's death, hosted by the Mayor of Dover Bob Markham and also attended by the Ripsher family. The ceremony was followed by a civic reception.
Speakers at the ceremony included the Mayor of Dover, Peter Lupson, Father Colin Johnson, Rector of St Peter and St Paul, Dover, Steve Ripsher, who gave thanks on behalf of the family and the Club's executive director Paul Barber.
Here is an extract from Paul's speech…

"Although days like today are invariably such sad affairs, our hearts are lifted on this occasion by a real feeling of coming home. That of John Ripsher being brought back into the Tottenham Hotspur family after so many years in the wilderness.

"The final months of his life were clearly quite miserable as his unfortunate circumstances forced him into the workhouse before his ultimate demise led him to the original pauper's grave that we stand next to today.

"Yet looking at this proud new headstone gives us all a feeling that John Ripsher is back among us. And we thank Peter Lupson for his excellent work in making this happen.

"It was probably John Ripsher's enthusiasm and belief in the young lads that initially formed our club that were his most important qualities. He never let them down and was the foundation on which all their youthful dreams and ambitions found support.

"Ultimately he was to leave Tottenham for Dover but by then he would have seen what a wonderful club the hopes of those youngsters had created and although he was probably not one to claim credit, his influence was crucial and must never be forgotten.

"How fitting that, as we at Tottenham celebrate our 125th anniversary, we again celebrate the life of John Ripsher. He was our president and patron… but he was also so much more."
Since Peter Lupson's discovery Paul Verrill, THFC shareholder and former Kent county councillor, has been working at the Dover end to give the gravesite a more respectful aspect.
The Club put the pair in touch with the Tottenham Tribute Trust who agreed to finance all costs of new headstone featuring the Club's emblem and motto.
The Tottenham Tribute Trust was formed during October 2002. It is a registered charity created to help former players and staff of the club that, for whatever reason, may have fallen on difficult times. The Club has supported the Trust and, on its formation, all the proceeds from our game with DC United were given to the Trust to help them in their work.