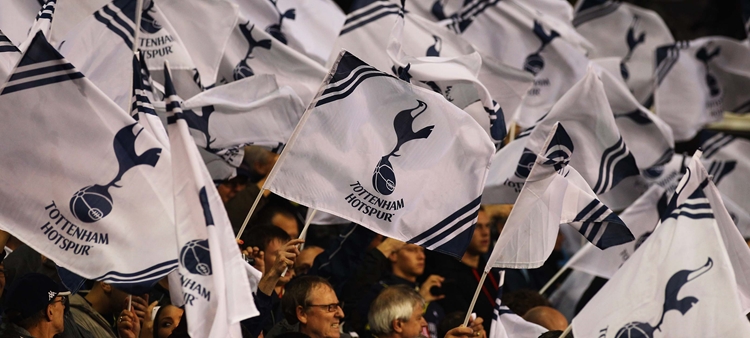 Harry now seventh on Club's all-time goalscoring list
@SpursOfficial
Wed 18 April 2018, 10:45|
Tottenham Hotspur
Harry Kane is now sitting on his own in seventh in our list of all-time top goalscorers.
Harry's strike to open the scoring in the 1-1 draw at Brighton in the Premier League on Tuesday night, plus the goal now credited to him at Stoke, has seen him move on to 136 goals for us in 208 appearances.
That has moved him ahead of Len Duquemin, one of the heroes of our back-to-back title wins in the old Division Two and then our first Division One championship under Arthur Rowe in 1949-50/1950-51. 'The Duke' scored 134 goals in 307 matches between 1947-57.
Harry is now on 37 goals, his most in a season for us, toppling last season's 35 in all competitions. He has 26 in the Premier League.
He's climbed up 11 places in our all-time standings having started the season on 99, overtaking the likes of Glenn Hoddle, Robbie Keane, Teddy Sheringham and Alan Gilzean along the way.
His next target is 1930s hitman George Hunt on 138.
THE 100 CLUB - OUR ALL-TIME TOP GOALSCORERS
1 - Jimmy Greaves - 1961-70 - 266 goals in 379 appearances
2 - Bobby Smith - 1955-64 - 208/317
3 - Martin Chivers - 1968-76 - 174/367
4 - Cliff Jones - 1958-68 - 159/378
5 - Jermain Defoe - 2004-2014 - 143/363
6 - George Hunt - 1930-37 - 138/198
7 - Harry Kane - 2011- 136/208
8 - Len Duquemin - 1947-57 - 134/307
9 - Alan Gilzean - 1964-74 - 133/439
10 - Teddy Sheringham - 1992-2003 - 124/277
11 - Robbie Keane - 2002-2011 - 122/306
12 - Les Bennett - 1946-54 - 117/294
13 - Jimmy Dimmock - 1919-31 - 112/438
14 - Glenn Hoddle - 1975-87 - 110/490
15 - Bert Bliss - 1912-22 - 104/215
16= - Billy Minter - 1908-19 - 101/263
16= - Johnny Morrison - 1933-39 - 101/154