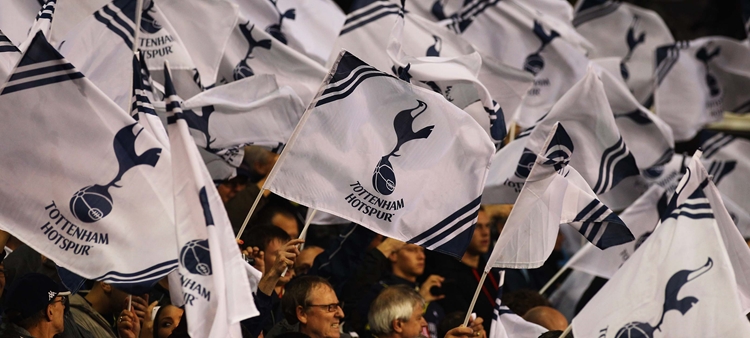 Tottenham Hotspur Cricket Club
@SpursOfficial
Thu 09 June 2016, 09:00|
Tottenham Hotspur
We follow yesterday's focus on Spurs players who also played the summer game to a high standard with memories of the days when our lads donned their whites to take on all comers.
Back in the 1950s Eddie Baily and his teammates formed Tottenham Hotspur Cricket Club to play together throughout the close season.
Their fixture card for 1952 reveals that football club chairman Fred Bearman was President of the cricket club with his fellow directors listed as Vice-Presidents, namely George Wagstaffe Simmons, Fred Wale, Eddie Dewhurst Hornsby, Bill Heryet, Harry Taylor and John Bearman.
Baily captained the team with George Ludford as vice captain while Eddie Gibbins served as club secretary. Ted Ditchburn joined those three to make up the selection committee. Honorary umpire was F. Bean with honorary scorer W. Plant.
All of their fixtures due to be played that summer were staged on opponent's grounds.
Those listed were:
Sunday, June 22 Cheshunt 2.30 p.m.
Sunday, June 29 Elstree 2.30 p.m.
Sunday, July 6 Hawkhurst 11.30 a.m.
Sunday, July 13 North London 2.30 p.m.
Sunday, July 20 Hatfield Hyde 2.30 p.m.
Sunday, July 27 London Transport 11.00 a.m.
Thursday, July 31 Alexandra Park 2.30 p.m.
Sunday, August 3 Letchworth 11.30 a.m.
Thursday, August 7 Hoddesdon 11.30 a.m.
Monday, August 11 Enfield 2.30 p.m.
Wednesday, August 13 Cockfosters 11.30 a.m.
The first few fixtures may not have been played as the scheduled end of season tour to South Africa was replaced by a six-week trip to Canada. Our party did not return home until June 27.
Other players listed in the 24 man squad were: Bill Nicholson, Len Duquemin, Arthur Willis, Ralph Wetton, Chris Adams, Les Dicker, Len Garwood, Johnny Gibbons, Tommy Harmer, Charlie Withers, Harry Clarke, Ron Reynolds, Harry Robshaw, Billy Rawlings, Sid McClellan, Johnnie Hills, Doug Spivey, 'Tex' Henty, Dennis Uphill and Ken Flint.
The players reverted to football for the Whites versus Blues public trial match at White Hart Lane on August 16 and began their Football League campaign against West Bromwich Albion a week later.
Our former programme editor Leslie Yates reported in his North London Observer column during May, 1953: "Spurs will once more run a cricket team during the summer, and their normal programme of matches against North London clubs is being extended this year.
"Eddie Baily, a lively and adventurous batsman, is the most enthusiastic member of the team. A special cricket cap is being designed for the use of the Spurs players."
Johnnie Hills captained our cricket XI for the four matches played during August, 1959, when they again faced Alexandra Park, Hoddesdon, Enfield and Cockfosters.
The cricketing squad that year also included Dave Dunmore, Bobby Smith, Terry Dyson, Tony Marchi, Terry Medwin, Peter Baker, Johnny Hollowbread, Johnny Brooks, Maurice Norman and Mel Hopkins. Monies collected on the day were presented to the groundsmen.
Below: Arthur Willis at Cockfosters in 1953 (Pic: Peter Moore)
There was a  North London Derby with a difference at Finsbury Park on July 29, 1973, when we faced Arsenal for the Austin Morris Empire Trophy. Around 5,000 spectators turned out, raising approximately £1,500 for the Woodberry Down Boy's Club, Manor House.
The respective managers Bill Nicholson and Bertie Mee officiated as umpires in a 30 over match. Arsenal scored 178 with Geoff Barnett top scoring with 67 and Ralph Coates, Phil Beal, Roger Morgan and Cyril Knowles claiming two wickets apiece.
We responded with 160, Knowles our leading run maker with 45 followed by Morgan with 35. Our team also included John Pratt, Ray Evans, Martin Peters, Martin Chivers, Mike Dillon, Jimmy Neighbour and Pat Jennings.
Messrs. Knowles, Pratt, Chivers and Beal had all featured four years earlier in a similar event at Highgate. Cyril again led the batting with 57 out of a total of 131. Others on duty that afternoon included Baily, Mike England, Terry Venables, Dennis Bond and David Jenkins.
Some 15 years later Tony Galvin skippered some of our 1984 UEFA Cup winning side in a match staged at Broxbourne School.
Cricket matches had featured among the pre-season preparations well before the 1950s, with Tottenham Cricket Club, based at Philip Lane, a regular venue around the turn of the 20th century.
As far back as 1898 there were dual memberships with Ralph Bullock serving on the committee of both clubs; our first secretary/manager Frank Brettell captaining TCC 3rd XI; and players from our amateur days such as Charlie McGahey, Percy Perrin, Stanley Briggs, Louis Sykes, Jack Jull and Billy Mason also associated with the Philip Lane club.
Our 1899 encounter there on August 24 resulted in a surprise win for the footballers. Recently elected director James Hawley top scored with 100 not out as we reached 181-9 in response to the TCC total of 180. Hawley, who had been a member of TCC for nearly 25 years, was later presented with a gold medal by his Spurs colleagues.
Our winning team comprised of seven players – Joe Raby, Tom Smith, Jack Jones, John Cameron, Leon Hyde, George Clawley and John Kirwan – three directors – Hawley, Bobby Buckle and Tom Deacock – plus former player Jack Jull.
During 1901 an additional fixture was introduced against the City of London team and a new cricketer joined our ranks, Vivian Woodward. He played for Essex 2nd XI the following year and in 1903 we faced a fellow football club with bat and ball for the first time when Queens Park Rangers were the visitors to Philip Lane on August 24.
By 1923 the three cricket fixtures were versus Winchmore Hill, Edmonton and Wadham Lodge and soon after the London Evening News introduced a cup competition between the capital's senior football clubs. On August 26, 1926, we defeated Chelsea in the final at Chiswick. Jimmy Seed top scored for us with 104 of our 258 runs.
From an original article by Andy Porter