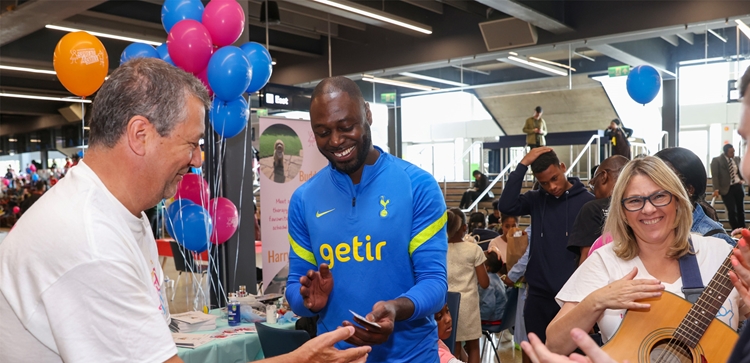 Health & Wellbeing
Mind, Body & Spurs
The Foundation's Health & Wellbeing team develops programmes that improve physical health and mental wellbeing for people living in our local communities.
This community-based outreach group engages hard-to-reach audiences in a range of preventative, rehabilitation and health improvement initiatives.
The Foundation actively supports the Haringey Obesity Alliance and was the first organisation to join in 2015. The Alliance sees organisations and individuals from a range of different backgrounds work together to make Haringey a healthier place where fewer people are obese.
Tottenham Hotspur Foundation Health & Wellbeing Programmes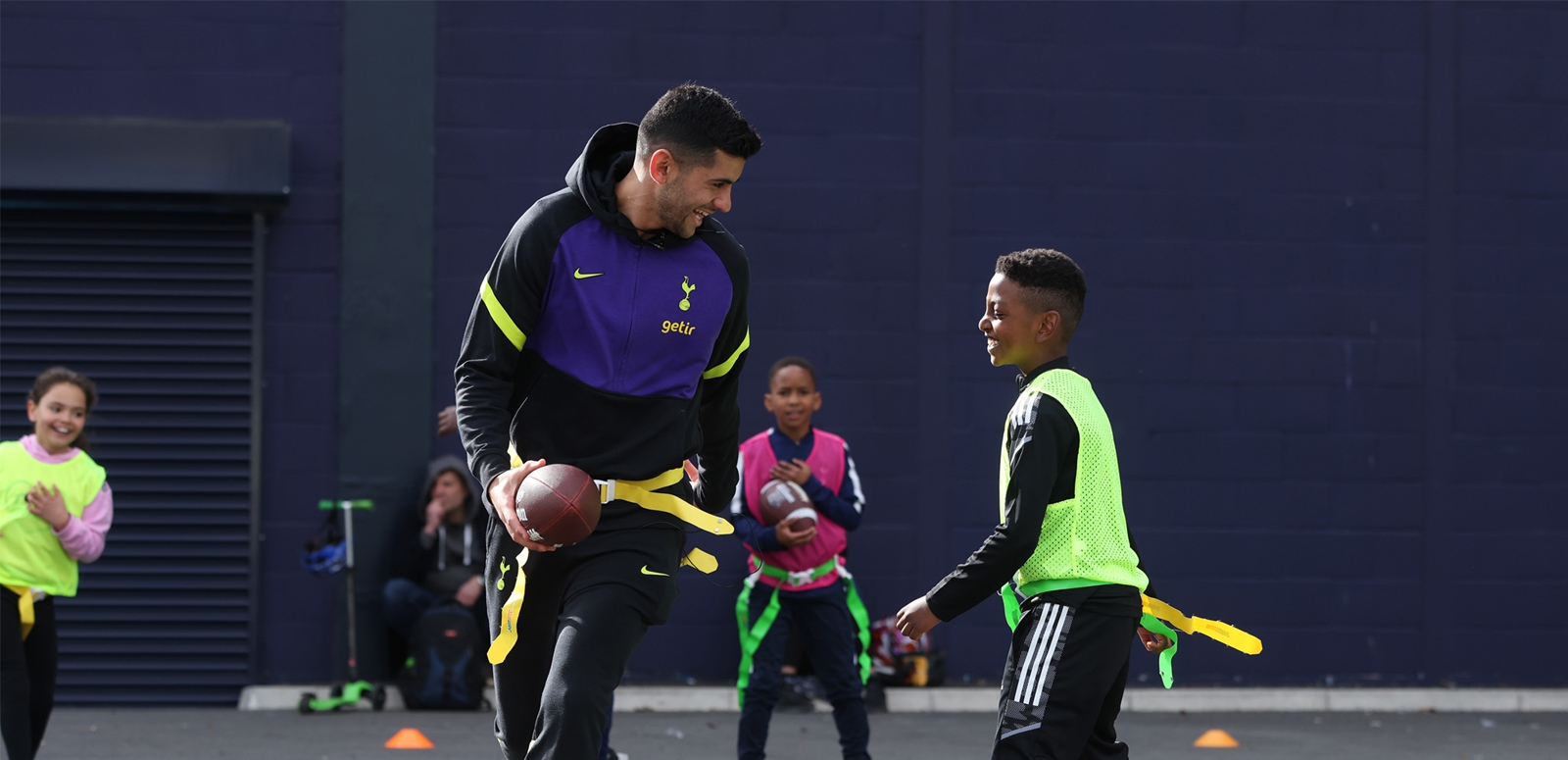 Get Up and Go
Run in partnership with Metropolitan Housing, we offer chair based exercises for residents every Thursday from 11.00 – 12.00.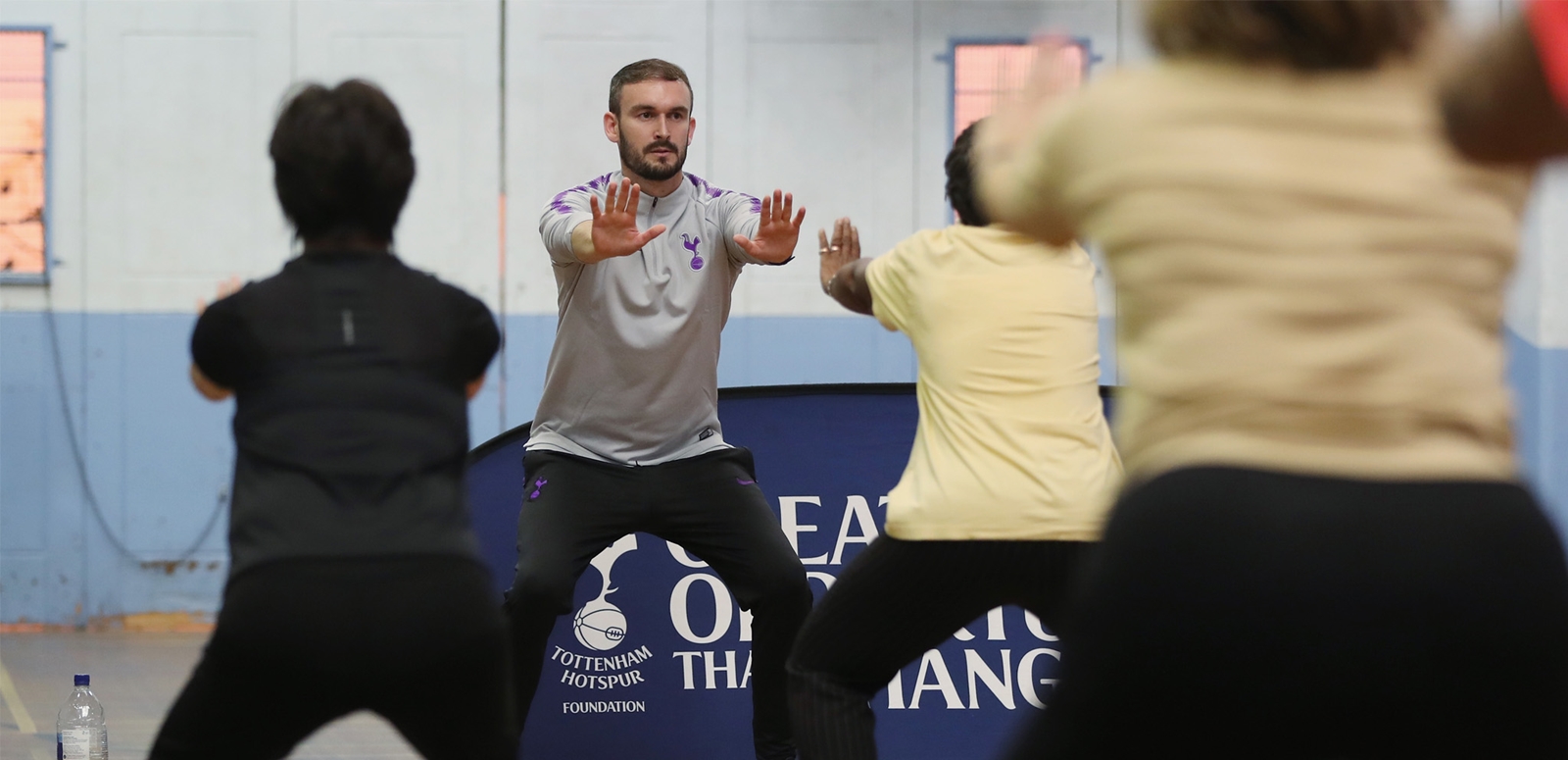 Shape up with Spurs
Move it & lose it! 

Shape up with Spurs is a 10-week exercise and nutrition programme launched in partnership with Haringey Council and Sport England. It is geared toward people who are obese or overweight and are not involved in regular sport or exercise.

The programme will support you in getting fit, losing weight, and feeling great.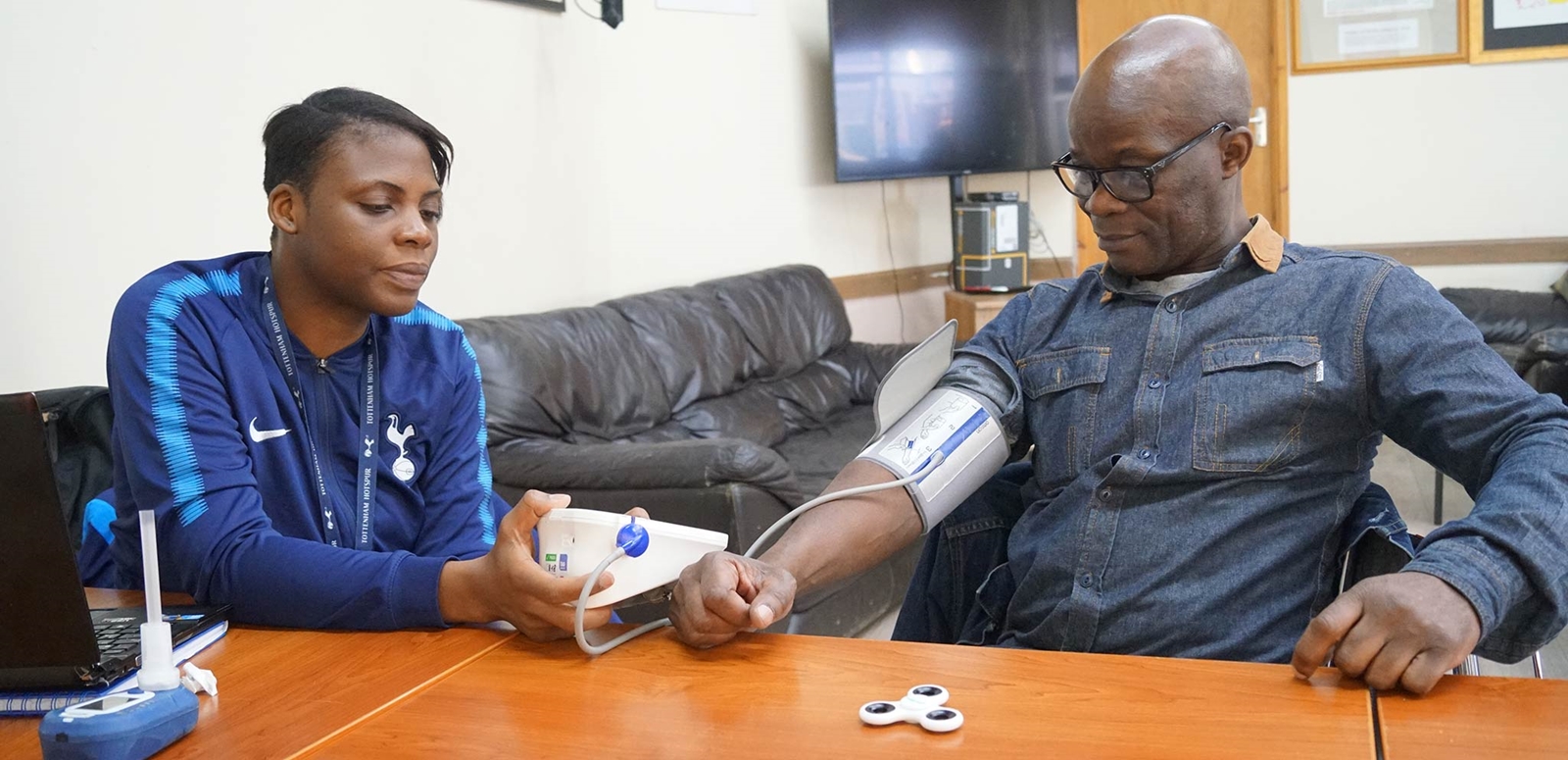 Community NHS Health Checks
A programme to reduce health inequalities and the life expectancy gap in north London

The Community NHS Health Checks scheme aims to improve early diagnosis, raise awareness and help to prevent cardiovascular disease.

Community NHS Health Checks support is provided by the NHS, the Premier League, Haringey Council and Because There's Only One You campaign.
You're eligible for a health check if:
You're aged between 40-74 years old and a Haringey resident or registered with a Haringey GP.
You're not taking medication for:
- Heart Disease or Heart Failure
- Stroke or TIA (Mini Stroke)
- High Blood Pressure
- Atrial Fibrillation
- High Cholesterol
Launched in March 2014, Health Checks are delivered as part of the OneYou integrated service funded by Haringey Council. The unique scheme sees health checks traditionally only available at GP surgeries carried out by a Health Check Practitioner employed by Tottenham Hotspur Foundation and supported by Health Champions. The pop-up clinics are set up within bustling community hubs two days per week.
Public Health England figures suggest that checking 40-74-year-olds' blood pressure, cholesterol, weight and lifestyle could identify problems earlier and prevent 650 deaths, 1,600 heart attacks and 4,000 cases of diabetes a year.
The programme, which links to the government's ambition to save 30,000 lives a year by 2020, is designed to assess the risk of developing heart disease, stroke, diabetes, kidney disease and some forms of dementia, whilst also providing advice and assistance to people on how to reduce any established health risks.
The Community Health Checks initiative uses the unique appeal of a Premier League football club to help to improve early diagnosis and provides an opportunity for the Tottenham Hotspur Foundation to support the local community in making lifestyle adjustments by signposting people to relevant health services provided by the OneYou service and in the community. 
Parts of Haringey are among the most deprived areas in London, where male life expectancy is lower than the England and London average. Many residents are not registered with a GP and an estimated 3,500 people are living with undiagnosed coronary heart disease.