About
The programme offers educational qualifications for students aged between 16 and 19, regardless of gender. Each of our campuses provides a wide range of sports courses, including BTEC in Sport at levels 1, 2, and 3, as well as specialised courses like Sports Science, Coaching, P.E. Teaching, Fitness, and Personal Training. This gives students a variety of qualifications to choose from.
We are excited to announce that our Girls Football Development Centre is now available at all five New City College campuses.
Our Global Football Development team is dedicated to bringing authentic coaching methods developed within the Club's Academy to help students achieve their full potential. As part of the programme, our coaches provide individualised attention to each player, enabling them to learn and improve their skills. Our aim is to develop players who can exhibit attacking football with the Club's signature flair, fluidity, and passion.
In addition, students in the programme will have access to excellent training and match facilities. For example, at the Epping Campus, we have the Harlow Town FC Stadium. Students/trainees can utilise these facilities for training up to three times per week (subject to individual timetables and Mathematics/English lesson requirements). Matches are held at the venue every Wednesday throughout the season.
NCC Stories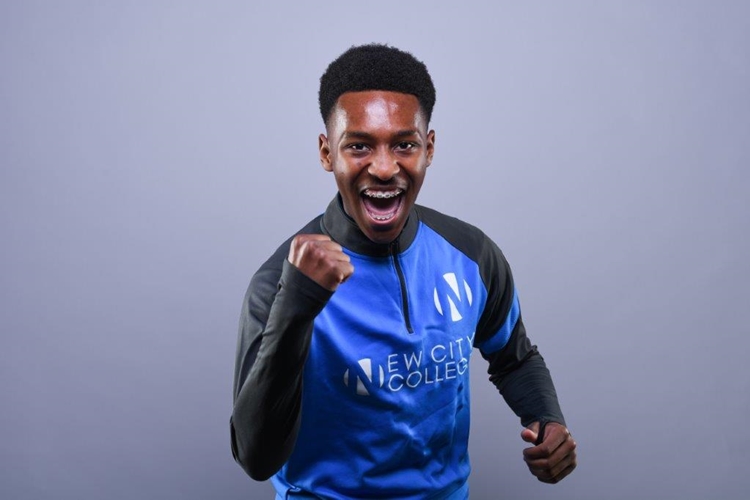 AOC Summer Series Champions – Double Winners 202
Congratulations to Epping Campus Team 1 – Mens Championship East League Winners and Epping Campus Team 2 – Mens Regional East League Winners!

Both teams had an exciting end to their season with each team needing to win their final league match to lift the trophy. Due to much of the season being postponed, the AOC devised an end-of-season summer series league tournament to ensure students had competitive football to play. Having trained hard all season, face-to-face and virtual sessions, the dedication and hard work of our students paid off with these two trophies!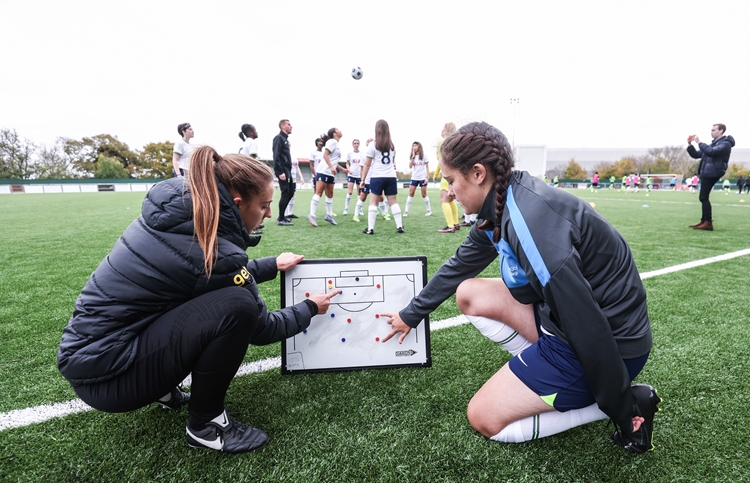 NCC launch Girls Football Development Centre
The 2021/22 season saw the launch of the brand-new Girls Development Centre delivered at NCC campuses by our coaches. The programme offers educational qualifications for female school leavers aged between 16 and 18.

Students can study one of the many Sports and Fitness courses at levels 1, 2, and 3, available at any New City College campuses across London and Essex, alongside a full-time football programme led by our FA and UEFA-qualified coaches.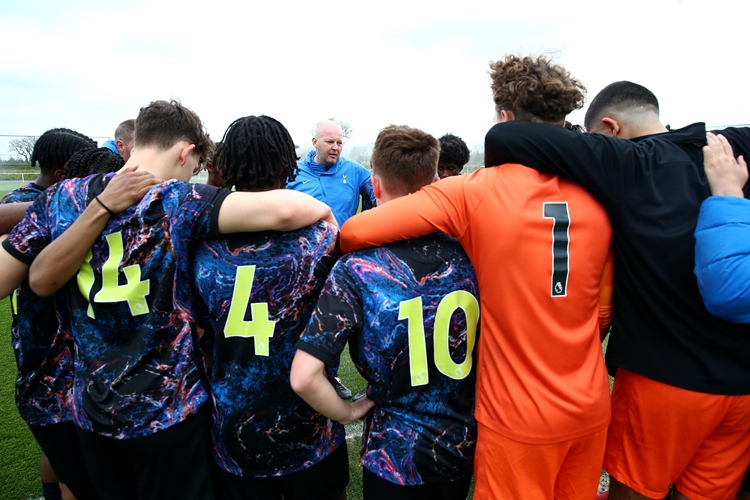 Footballers Connor and James through to All-Stars national squad trials
New City College footballers James Bone and Connor Hunt have been selected for the Southern region National Football Youth League (NFYL) All-Star team – and will now attend trials at St George's Park – the English FA's national football centre.
James and Connor, who are both studying the Level 3 Sport course, and are part of the Tottenham Hotspur Football Development Centre at our Epping Forest campus, are the first-ever students from NCC to be chosen for the highly-regarded team and are looking forward to taking part in a day's training and trial matches on December 13th against the NFYL Northern region team.
We've already seen great levels of talent and success in our NCC Epping Forest trainees. We're delighted that even more footballers across the New City College group will now be able to take part in the opportunities of the development programme.
The Tottenham Hotspur Development Centre has been a great opportunity for me. I have been able to work alongside professional coaches and gain valuable experience from them. I have also enjoyed being a part of the Coaching Excellence Centre as it has helped me develop and improve my coaching skills.