About
This exciting course links Academy standard football coaching, provided by the Global Football Development team, with a high-quality range of full-time sports study programmes for students aged between 16 and 19 years offered by Barnet and Southgate College.
The technical football components of the course will be delivered by our team of qualified Academy coaches, ensuring a detailed coaching programme that incorporates 'The FA Four Corner Model' in order to develop each player's technical and tactical, psychological, social, and physical abilities.
Students will have lessons at the Southgate Campus and receive training at Coles Park Stadium - home to the semi-professional Bostik League club Haringey Borough FC. Students will also have occasional access to sessions at our state-of-the-art Training Centre over the duration of the year.
Additional benefits of the programme include a full-time team of physiotherapists who will deliver clinic sessions and free access to the college's performance gym, with strength and conditioning support available for all players.
All educational qualifications associated with the course will come from Barnet and Southgate College.
Case Study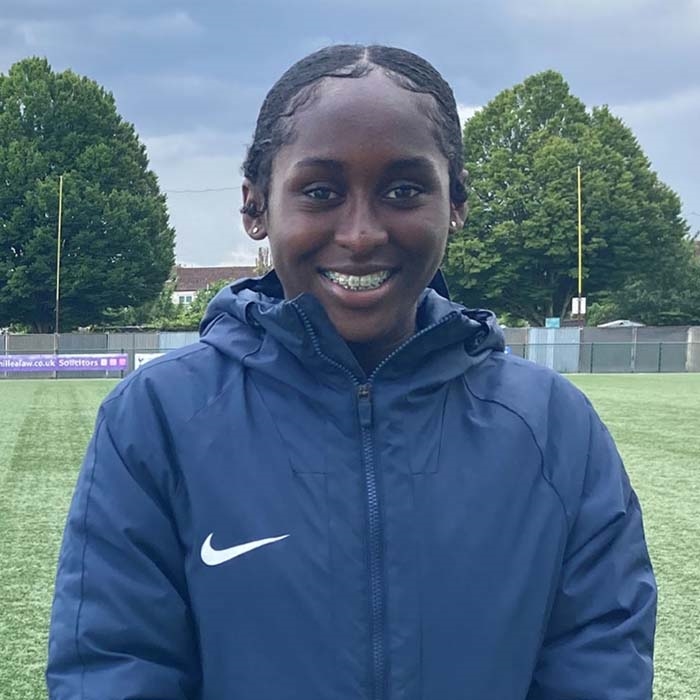 Olga Ocran
In May 2021, Olga Ocran was offered a place within our WSL Academy for the 2021/22 season.

Previously being a player on the Club's Under-19 Football Development College Programmes in association with Barnet and Southgate College, find out more about Olga's journey through our player development pathway.