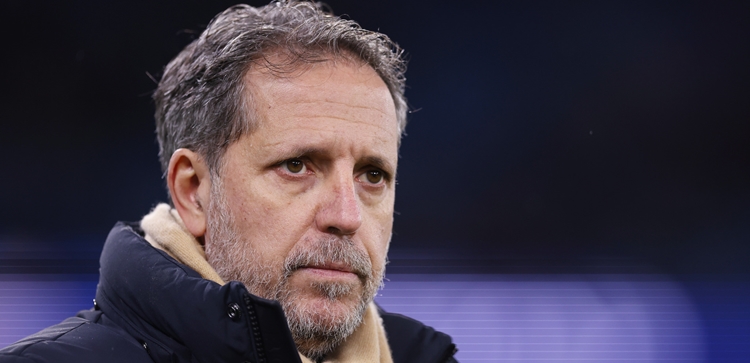 Fabio Paratici: "We are focussed, looking forward and prepared to fight until the end of the season."
@SpursOfficial
Tue 28 March 2023, 19:00|
Tottenham Hotspur
Managing Director, Football, Fabio Paratici has given his latest extended interview to discuss a number of important topics as we head into the season's final run-in.
Here's what Fabio had to say...
On Antonio Conte's departure...
Fabio: "We know how difficult this season was for him personally, Gian Piero (Ventrone) died and (Gianluca) Vialli and then his surgery. The Club supported him a lot with it and everyone is close to each other but then we arrive in this mutual agreement, and I think the decision that we made was the right decision for everyone."
On Cristian Stellini's new role...
Fabio: "So, Cristian managed the team even when Antonio was sick this season and was good. He has a lot of experience as a second and he was even first coach in the past, in some years in the past, so then we have even Ryan Mason who can help him a lot; he has been a part of this Club for a long time, and he knows everything about this Club and this kind of group of players. So, I think we are really really really confident that these two people can do a very very good job."
On the importance of continuity within the coaching staff at such a key point of the season...
Fabio: "The players don't have to change habits and style of training so, to change everything when you have just 10 games to go, I think would be really difficult for to the players to adapt to this kind of situation."
On the second half of our season...
Fabio: "I would like to see not just this season but even the last season when we came here, we spoke about 'rebuild the build' and we start to play in the UEFA Europa Conference League, starting not so good, then at the end of the season we achieved a big result - to get Champions League. Then, this season we play Champions League, we passed the group, so that was a good achievement for us, and then we go out against Milan.
"I think about growing the team and the Club, the pathway. The Club was, I think, good about result in that way but then of course we are disappointed because we can be better in FA Cup against Sheffield United and, every time that you lose one game, you regret about it.
"Of course, we are focussed and looking forward about being better, arriving at the end of the season and, the next season, better again."
On our position to achieve a strong finish to the campaign...
Fabio: "The Premier League always is tough. We have a lot of teams, a lot of clubs, really really prepared about achieving this target but we fight, we are like them. So, we will fight to achieve our target. Even, unfortunately, we lack some players (due to injury) but, as not to be an alibi to anyone, we have good players. We are prepared to fight until the end of the season."
On plans for next season and the next Head Coach appointment...
Fabio: "We have to be everyone focussed on the last part of the season. We do not speak about other coaches or follow the speculation in the media because it is just speculation. We are focussed, we are now concentrating on helping Cristian and helping the staff, Ryan, the players.
"I think, today, we have to be focussed in our squad, in our manager because it is an important moment."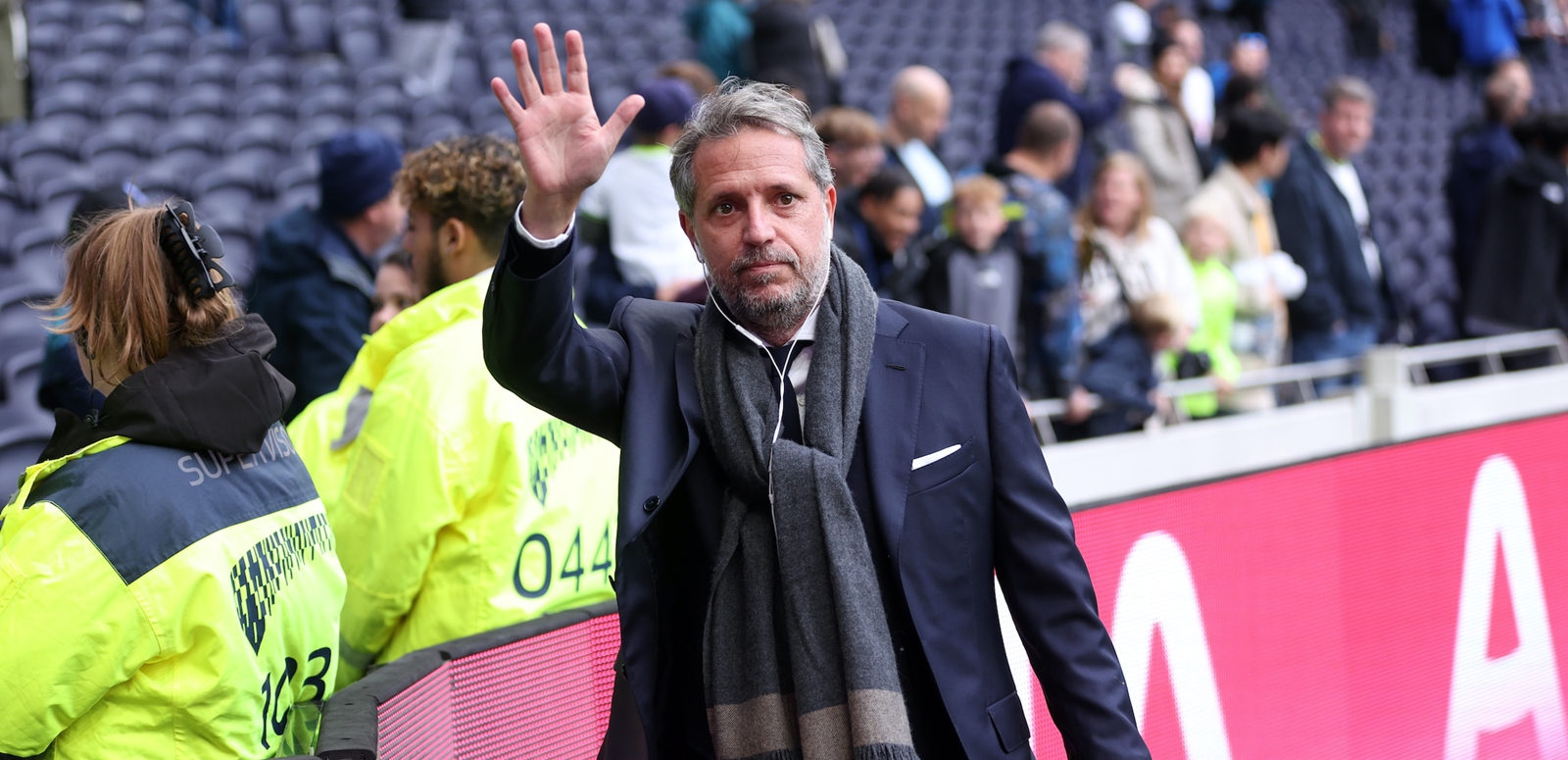 On recent Academy progress...
Fabio: "So, first of all, I have to thank the guys that work in the Academy because it is a strong job, a hard job, so I think they did very well, the achievement is good.
"The objective is, the results are important, every one of us plays to win, of course, but not the first target. The first target is to grow our players and the pathway is arrive to the professional league. The achievement is to arrive in professional leagues, in Tottenham, in the future."
Fabio's message to supporters
"My message for the supporters is to continue to support like they have done until now because they are really amazing and support to the team, support Cristian, Ryan, all the staff. 10 games to go and, to achieve our target, we need the fans, of course."
Watch Fabio Paratici's extended interview