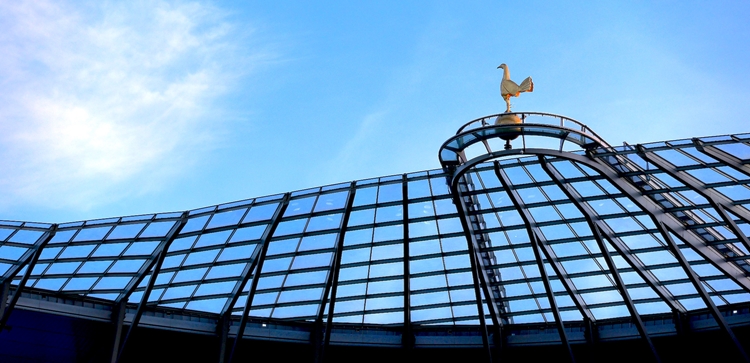 2023/24 Season Ticket Renewal information
@SpursOfficial
Wed 05 April 2023, 13:00|
Tottenham Hotspur
We should like to take this opportunity to thank our Season Ticket Holders for their support throughout the current campaign. The focus is now on getting behind Cristian, the coaching staff and the team for the remaining games as we fight for the highest possible Premier League finish.
Due to global economic events we, like all other sectors, are not immune to rising costs and disruption to supply chains, along with higher energy prices.  We are, however, acutely aware that everyone is also currently impacted by the rising cost of living. With this in mind, and following consultation with the Tottenham Hotspur Supporters' Trust, we can confirm that Season Ticket prices for the 2023/24 season will be frozen.
We recognise and greatly appreciate the ongoing commitment our fans continue to make in showing support for the team.
Once again, we shall be working with V12 Finance to offer a payment option to supporters wishing to spread the cost of their Season Ticket across 10 months. Subject to approval, payments will commence in June and continue for a further nine months. If you wish to pay via V12 Finance, your loan will be subject to a one-off arrangement fee (admin fee) of 5.79%.
How to renew
The renewal window for all existing Season Ticket Holders will open at 10am on Tuesday 11 April.  The deadline to complete payment and retain your seat for next season is 5pm on Thursday 1 June. Full details on how to renew your Season Ticket will be communicated directly via email.
IMPORTANT: Please retain your existing Digital Season Pass  
All Season Ticket Holders who renew are advised NOT to delete the existing Digital Season Pass currently downloaded onto your mobile device - this will be automatically updated ahead of the 2023/24 season. Supporters who have been issued with a Photo ID Stadium Access Card are advised to retain them as these will remain valid for the 2023/24 season and will be reactivated once you have renewed.
Should you have any further questions on the Season Ticket renewal process, please visit Ask Spurs.
Relocating your Season Ticket seat
Every year, we endeavour to accommodate requests we receive from supporters who would like to explore the option of relocating their Season Ticket seat. Last year we were able to accommodate over 2,500 seat relocations, giving Season Ticket Holders the chance to move closer to friends or experience a different perspective on home matches.
The renewal email all Season Ticket Holders will receive contains a link to an online form that you may complete to register your interest in potentially relocating seats for 2023/24. Any supporters who have previously requested a seat move that could not be accommodated should re-submit their request by following this process.
One form per Season Ticket Holder (CRN) can be submitted - however, supporters MUST renew their existing seat before the renewal deadline to retain their Season Ticket and be eligible for a relocation. If you wish to relocate in a group, please ensure everyone who wishes to relocate with you also submits a form.
Following the closure of renewals, all supporters who have submitted a relocation request form will be invited to go online and select an alternative seat - at this time, you will also be able to request relocations on behalf of other supporters, as long as you are at Managed Level within their 'My Network'.
If there are large numbers of requests submitted, supporters will be invited to view potential relocation options online in order of the dates forms were submitted. Supporters are advised that priority will be given to those needing to relocate on medical grounds.
Please note, we cannot guarantee that all relocation requests will be accommodated, and any relocations will be subject to the availability of seats.
Should you wish to consider Premium options as a method of relocating your seat, you can explore by clicking here. Premium options can be purchased in addition to Season Tickets, with prices starting from £120 per match. The Premium Team can be reached on 0208 365 5150 or at premium.sales@tottenhamhotspur.com.
Becoming a new Season Ticket Holder
Although all Season Tickets are currently sold out and high renewal rates are expected, should any Season Tickets be released for sale following the completion of the renewal period, they will be made available to One Hotspur+ Members on our Waiting List. 
To become a One Hotspur+ Member and join our Season Ticket Waiting List, please visit: https://www.tottenhamhotspur.com/fans/membership/one-hotspur/
Premium Membership renewals
All existing Premium Members have been contacted directly via email with renewal details for the 2023/24 season.
Tottenham Hotspur Women
Season Ticket Holders for Tottenham Hotspur Women's matches will be contacted directly in due course with full details on renewals for the 2023/24 season.