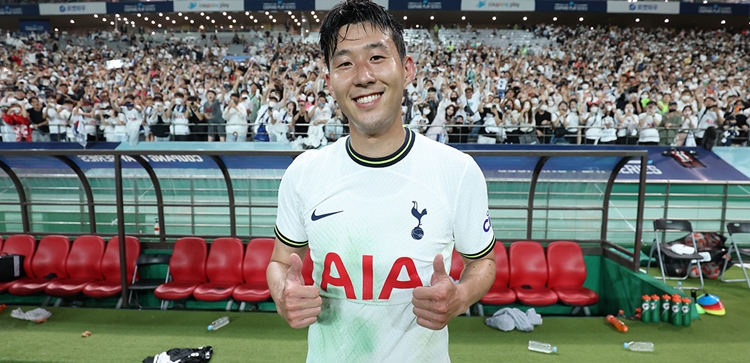 Playing in Seoul for Spurs such a big honour for me - Heung-Min Son
@SpursOfficial
Thu 14 July 2022, 06:00|
Tottenham Hotspur
Seoul World Cup Stadium is like a second home to Heung-Min Son, but the home hero said something felt different as he stepped out in the white of Spurs for the first match of the Coupang Play Series against Team K League on Wednesday evening.
With 64,00 fans in the stadium and the atmosphere at fever pitch, the stage was set for the South Korea skipper, and, naturally, Sonny delivered with two goals after coming off the bench for the second half, the first a penalty, the second a clinical one-on-one finish. It was 1-1 at the break in an eventful first pre-season match for the squad - 45 minutes later, it ended 6-3!
Harry Kane weighed in with two goals as well as our deadly duo got started for the summer. Eric Dier warmed things up with a spectacular opener from 25 yards in the first half, only for Team K League to level just before the break. An own goal had us back in front soon into the second half and the scoring then went 2-2, 3-2, 4-2 and then 4-3 before we pulled away.
It was the perfect start on the pitch to what has been such a rewarding tour so far.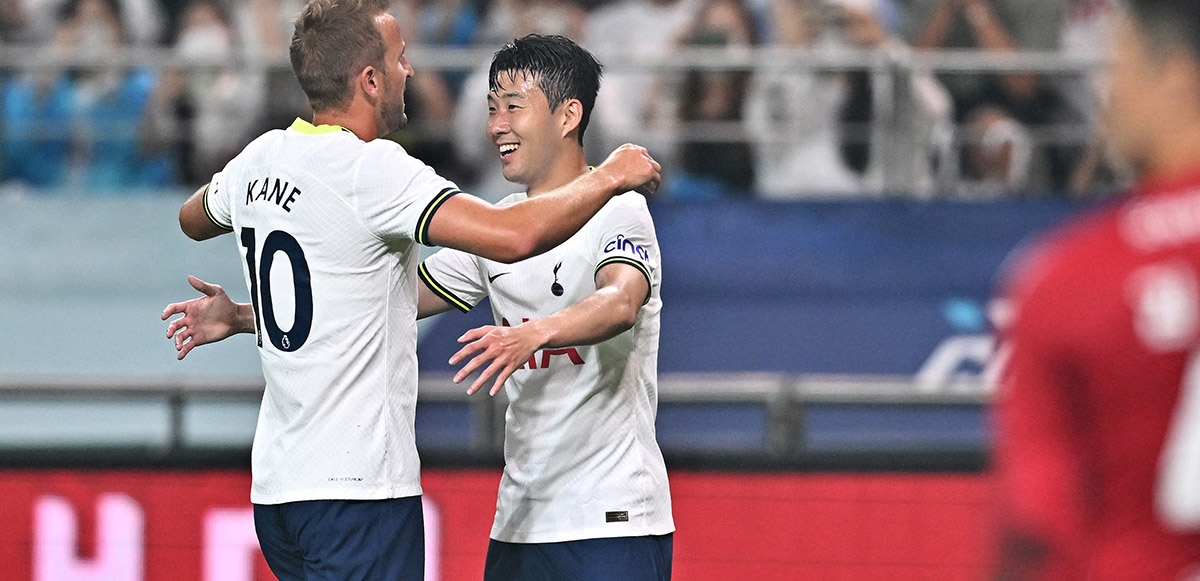 Speaking on SPURSPLAY, and asked if it felt different playing in Seoul for Spurs, Sonny told us: "It's 100 per cent different, because when I play in the national team - this is our national team stadium - but when we play national team, everything is all red. I know Tottenham fans don't want to wear that! The whole stadium was white, and it was incredible.
"It's a big honour for me, look how many fans were here, supporting me, and the penalty, I didn't want to take it because everyone is looking at me and that was a big pressure!
"I thought Harry was going to take it, but Harry gave it to me, a present because I'm playing at home, and he wanted to make a good memory for me. I'm really grateful. Harry and me, we understand each other really well. It would be the same if Harry had to score, I would do everything to help him score and win. He's one of my best friends on and off the pitch, and a great partner.
"It was a tough game, an unbelievable atmosphere and I really enjoyed it. I'm really grateful."
Watch - Sonny and Skippy on SPURSPLAY