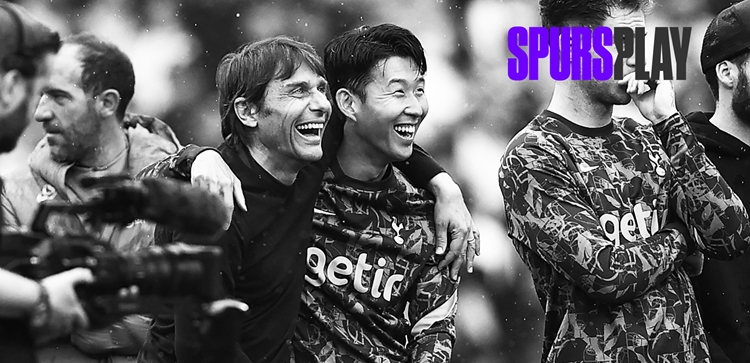 Antonio on Sonny: "Every manager dreams of having this type of talent"
@SpursOfficial
Mon 04 July 2022, 15:20|
Tottenham Hotspur
Antonio Conte admits he was nothing but impressed with Heung-Min Son after he became our Head Coach back in November.
Recounting his first campaign in charge of our squad in Antonio Conte: 202 Days – an original documentary which launches exclusively on our brand-new home for live and on-demand video, SPURSPLAY, on Tuesday (5 July) – one of a number of the season's talking points which Antonio provides further insight on was Sonny's impact.
In a year in which we secured our return to the UEFA Champions League, our South Korean star enjoyed his best campaign to date in our colours as he fired home 23 times in the Premier League to claim the competition's Golden Boot for the first time in his career.
But for our Italian Head Coach, it was not just our number seven's qualities on the pitch which left such an impression on him, but also the values Sonny holds off it.
"For every manager, if you want to win, you need players of great talent," Antonio explained. "Sonny impressed me for the commitment, for the attitude, for the behaviour – he is a really good guy.
"But I think many people don't know the man, the person that you find in Sonny. He always has a smile on his face. For sure he is a positive person. He is an important player for Tottenham. Every manager dreams of having this type of talent in your hands."
You can watch Antonio Conte: 202 Days exclusively on SPURSPLAY from Tuesday 5 July.