Hugo Lloris: "It's a privilege to play football and to play for such a big club like Spurs"
@SpursOfficial
Fri 21 January 2022, 09:33|
Tottenham Hotspur
Hugo Lloris declared it 'an easy decision' to extend his stay at the Club.
Approaching his 10-year anniversary at Spurs – arriving from Lyon in August, 2012 – our number one has signed a new deal that will take him to the summer of 2024.
Proud captain of Club and country, World Cup (2018) and UEFA Nations League (2021) winner with France, Hugo turned 35 on Boxing Day yet simply gets better and better, reflected in a current sequence of 67 successive starts in the Premier League dating back to March, 2020.
"I feel really happy, obviously for me, but also for my family, to extend my stay in London and at Spurs for the next two years," Hugo told us, after putting pen to paper. "I feel it's a privilege to play football and to play for such a big club like Spurs. Also, the relationship with the fans is important for me. In the last few months, I've felt their support even more than before. So, the decision was really easy to take for me.
"I'm really happy to be in this situation and to be focussed now on the next months and years, to continue our work and to continue the development of our team. I believe we are in a new process under Antonio Conte, with strong team basics to give us a foundation and a structure. Then, it's up to the players to show their quality. Step by step, we'll then see improvement.
"My wish is to become even more competitive and to close the gap with the best teams in England, and why not get back into the Champions League? This season, this is my personal target, to help the team and the Club to continue in that way, and to enjoy football.
"Now, it's the beginning of a new process and hopefully, with the help of Antonio and his staff, with his experience, with his energy, with his discipline, we're going to make something important for the Club."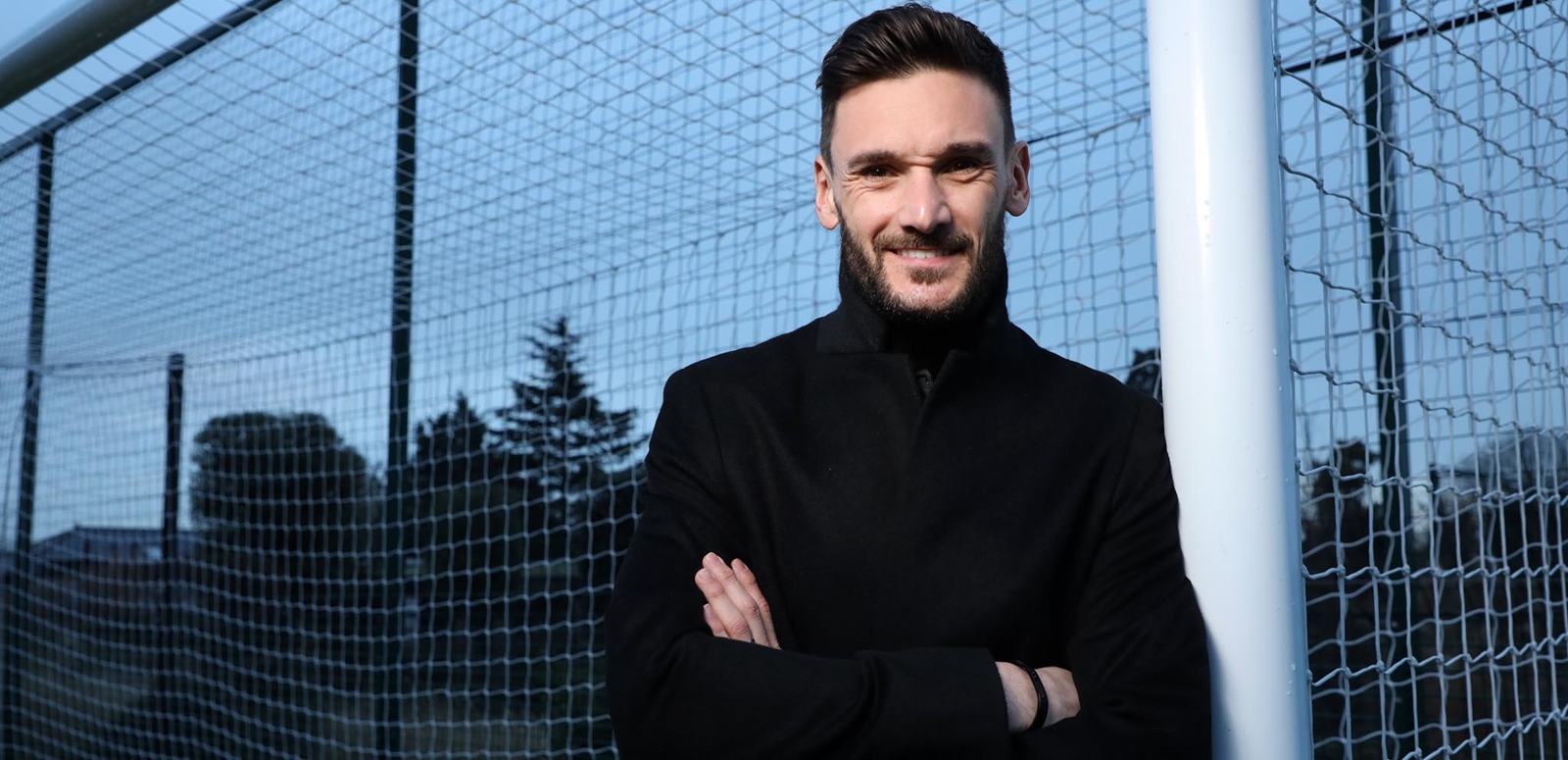 Hugo has racked up the records in recent seasons. In March last year, he became the first goalkeeper to reach 100 clean sheets for the Club in the Premier League, and only the 16th to make it to a century in the competition. In August, he toppled Darren Anderton's record mark of 299 appearances for us in the Premier League, and in doing so, became the first player to make it to 300 appearances for us in the competition. France's most-capped goalkeeper, he also holds the record for captaining Les Bleus.
Already 14th in our all-time appearance list with 395, Hugo will soon become only the 12th player to make 400-plus appearances for us in all competitions. Only two goalkeepers – all-time greats Pat Jennings (590) and Ted Ditchburn (452) – have played more for us.
What's the secret? "It's interesting, because when I started my career, I always had a reference, a target, to arrive at this age, 35 years old," he explained. "Now, I listen to my body even more, listen to myself, and I really feel good. That's the most important thing.
"I feel good in my mind and I feel good in my body, and I feel ready for the challenge for the next two years – ready to fight, ready to work. This is something that is in my mind every day. When I wake up in the morning, I go to the training ground with happiness, with the desire to work, with the desire to improve.
"I believe that there is no age to improvement. It doesn't matter what age you are, the most important thing is that willingness. I used to be very demanding of myself, and I will continue in that way, and probably even more to the players around me, because that's the only way to improve together as a team and to reach a high level together as a team."
Hugo on Spurs TV
Earlier this season, after breaking the Club's record for the most Premier League appearances by any player, Hugo reflected on his Spurs career to date with the aid of some of his old goalkeeper shirts.