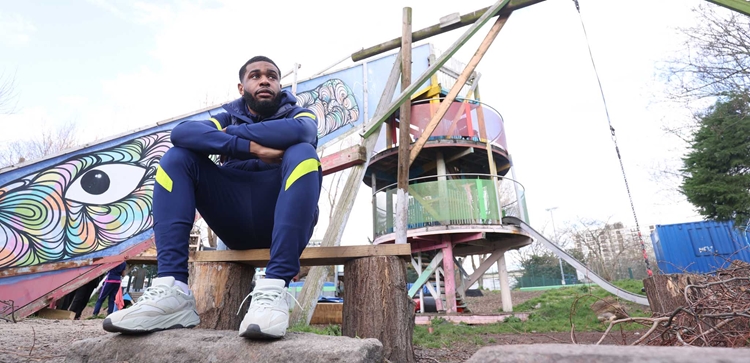 Japhet's recent visit to adventure playground built by local children
@SpursOfficial
Tue 12 April 2022, 18:00|
Tottenham Hotspur
Local children welcomed Japhet Tanganga to their very own adventure playground last month, which they have helped to build themselves.
Somerford Grove Adventure Playground – a facility located a stone's throw from Tottenham Hotspur Stadium – was first established in 2004 and is available for children and young people to use, completely free of charge.
The purpose of the adventure playground is to provide a safe space for children within the local area to enjoy activities including archery and camping.
During his visit, Japhet, who grew up in the Tottenham area, was given a tour of the facility, including the new outdoor area which the children have designed and are in the process of building themselves.
Tam, a Senior Playworker at the playground, said: "The kids were absolutely thrilled to be joined by Japhet last month. The Club has very kindly donated community football tickets to the children at the playground this season, so it was great that they were able to meet one of our local football heroes. A huge thank you to Japhet and the Club for their continued support."
Japhet, who has subsequently undergone surgery on the knee injury he sustained earlier in the season, said: "It was great to visit Somerford Grove Adventure Playground recently and see the incredible facilities they have available. As someone who grew up in the local area, it's so important that there are places where children can go and take part in physical activities, but most importantly where they feel safe. Tam and his team do an incredible job and by the smile on the children's faces, it's clear to see how much they love coming here."