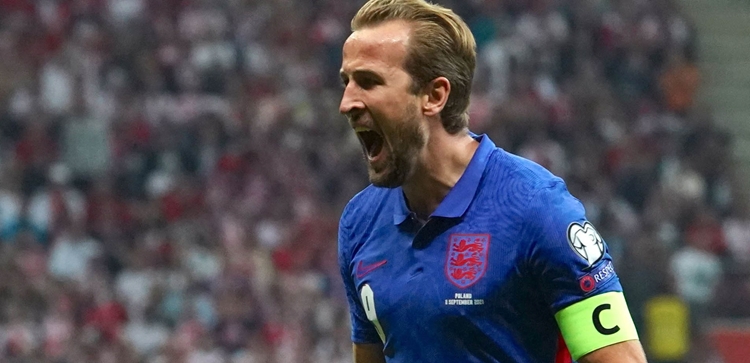 October international fixtures for our players
@SpursOfficial
Wed 06 October 2021, 11:14|
Tottenham Hotspur
It's set to be a busy fortnight of international action, with three senior players going off to the UEFA Nations League finals and a host of others on duty in World Cup qualifiers.
Hugo Lloris is set to captain France while Bryan Gil has earned a recall to the senior Spain squad alongside Sergio Reguilon for the Nations League semi-finals and final in Italy. Bryan, who earned his first caps for Spain earlier this year, was in the Under-21 set-up during the last round of international fixtures in September, having played for his country during the Olympics over the summer. Belgium and Italy make up the remaining teams competing for the trophy.
Elsewhere, Emerson Royal is back in the Brazil squad and could come up against Davinson Sanchez and Colombia when the two nations meet in South American World Cup qualifying, while Joe Rodon could find himself in opposition to our young defender Maksim Paskotsi when Wales visit Estonia in the European bracket next week.
In the younger age groups, Dane Scarlett, Alfie Devine and Nile John could face Academy goalkeeper Thimothee Lo-Tutala when England meet France in an Under-19 tournament in Spain. Michael and Matthew Craig are also set for a fixture camp with Scotland Under-19s.
Here's the full list of international matches likely to involve our players over the next fortnight (all kick-off times are UK)...
Wednesday 6 October
Bryan Gil and Sergio Reguilon - Spain UEFA Nations League semi-final against Italy in Italy - kick-off 7.45pm
Isak Solberg - Norway Under-19s home European Under-19 Championship qualifier against Kosovo - kick-off 12pm
Thimothee Lo-Tutala / Alfie Devine, Dane Scarlett and Nile John - France Under-19s tournament match against England Under-19s in Spain - kick-off 3pm
Thursday 7 October
Heung-Min Son - South Korea home 2022 FIFA World Cup qualifier against Syria - kick-off 12pm
Hugo Lloris - France UEFA Nations League semi-final against Belgium in Italy - kick-off 7.45pm
Oliver Skipp - England Under-21s away European Under-21 Championship qualifier against Slovenia - kick-off 7.15pm
Friday 8 October
Giovani Lo Celso and Cristian Romero - Argentina away 2022 FIFA World Cup qualifier against Paraguay - kick-off 12am
Davinson Sanchez - Colombia away 2022 FIFA World Cup qualifier against Uruguay - kick-off 12am
Emerson Royal - Brazil away 2022 FIFA World Cup qualifier against Venezuela - kick-off 12.30am
Joe Rodon - Wales away 2022 FIFA World Cup qualifier against Czech Republic - kick-off 7.45pm
Maksim Paskotsi - Estonia home 2022 FIFA World Cup qualifier against Belarus - kick-off 7.45pm
Saturday 9 October
Matt Doherty and Troy Parrott - Republic of Ireland away 2022 FIFA World Cup qualifier against Azerbaijan - kick-off 5pm
Pierre-Emile Hojbjerg - Denmark away 2022 FIFA World Cup qualifier against Moldova - kick-off 7.45pm
Harry Kane - England away 2022 FIFA World Cup qualifier against Andorra - kick-off 7.45pm
Pape Matar Sarr - Senegal home 2022 FIFA World Cup qualifier against Namibia - kick-off 8pm
Alfie Devine, Dane Scarlett and Nile John - England Under-19s tournament match against Mexico in Spain - kick-off 1pm
Thimothee Lo-Tutala - France Under-19s tournament match against Belgium in Spain
Isak Solberg - Norway Under-19s home European Under-19 Championship qualifier against Wales - kick-off 12pm
Sunday 10 October
Bryan Gil and Sergio Reguilon / Hugo Lloris - Potential UEFA Nations League final or third place play-off for Spain and France in Italy
Davinson Sanchez / Emerson Royal - Colombia home 2022 FIFA World Cup qualifier against Brazil - kick-off 10pm
Monday 11 October
Giovani Lo Celso and Cristian Romero - Argentina home 2022 FIFA World Cup qualifier against Uruguay - kick-off 12.30am
Maksim Paskotsi / Joe Rodon - Estonia home 2022 FIFA World Cup qualifier against Wales - kick-off 7.45pm
Oliver Skipp - England Under-21s away European Under-21 Championship qualifier against Andorra - kick-off 7pm
Thimothee Lo-Tutala - France Under-19s tournament match against Mexico in Spain
Tuesday 12 October
Pape Matar Sarr - Senegal away 2022 FIFA World Cup qualifier against Namibia - kick-off 2pm
Heung-Min Son - South Korea away 2022 FIFA World Cup qualifier against Iran - kick-off 2.30pm
Matt Doherty and Troy Parrott - Republic of Ireland home friendly against Qatar - kick-off 7.45pm
Pierre-Emile Hojbjerg - Denmark home 2022 FIFA World Cup qualifier against Austria - kick-off 7.45pm
Harry Kane - England home 2022 FIFA World Cup qualifier against Hungary - kick-off 7.45pm
Alfie Devine, Dane Scarlett and Nile John - England Under-19s tournament match against Belgium in Spain - kick-off 1pm
Isak Solberg - Norway Under-19s away European Under-19 Championship qualifier against Georgia - kick-off 2pm
Thursday 14 October
Davinson Sanchez - Colombia home 2022 FIFA World Cup qualifier against Ecuador - kick-off 10pm
Friday 15 October
Giovani Lo Celso and Cristian Romero - Argentina home 2022 FIFA World Cup qualifier against Peru - kick-off 12.30am
Emerson Royal - Brazil home 2022 FIFA World Cup qualifier against Uruguay - kick-off 1.30am