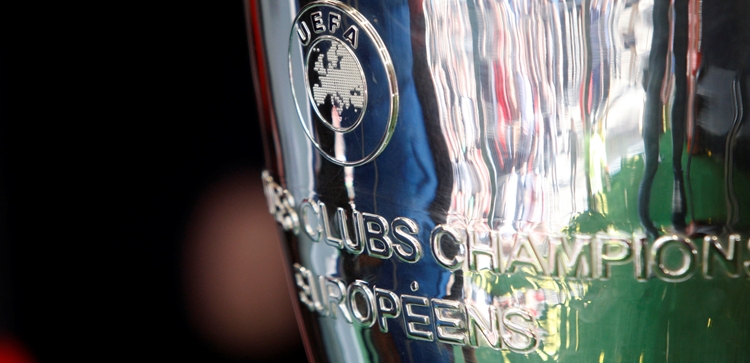 UEFA Champions League Final – Ticketing Details confirmed
@SpursOfficial
Fri 10 May 2019, 17:00|
Tottenham Hotspur
Following our progression to the UEFA Champions League Final, we can now confirm details for how the ticket sales process to Season Ticket Holders (including 1882 Members) will operate.
Tottenham Hotspur v Liverpool,
Saturday 1 June, 2019, kick-off 8pm (UK time)
Estadio Metropolitano, Madrid
Allocation: 16,613
Prices as set by UEFA:
• Category 1: £513 (£410 restricted view)
• Category 2: £385 (£308 restricted view)
• Category 3: £154 (£120 restricted view)
• Category 4: £60
The above allocation is approximately broken down as 5% at Category 1, 21% at Category 2, 54% at Category 3 and 20% at Category 4. There are a small number of restricted view seats available in the top three categories. All of these tickets are charged at full adult price.
In addition to the above, we have also been allocated a further 300 Category 1 seats which will be used as part of the Club's internal allocations to playing and coaching staff.
Adult/Junior Combination Ticket
We have been allocated 100 pairs of Adult/Junior combination tickets priced at £120 per pair by UEFA. These tickets will only be sold in pairs to 1x Adult Season Ticket Holder and 1x Junior Season Ticket Holder (under the age of 18), both of whom will need to meet the required Ticketing Points for the sales phases detailed below. The tickets will then be issued on a first-come-first-served basis.
Ticket Sales Process and Dates
Tickets will be sold in line with the Club's Ticketing Points system, with the points total displayed on individual accounts as of Friday 10 May, 2019, being the number used to determine the sale eligibility.
Season Ticket Holders (including 1882 Members) are able to check their current points total by logging into their ticketing account in the Ticket & Membership Centre here using your Client Reference Number and password. Select 'My Account' to the right of the page, displayed alongside your name. Click the word 'Ticketing Points' which will appear next to your current points total and a breakdown of your point history will also be detailed here.
We are unable to review or amend your current points total at this time and only current totals will be used for this allocation process.
The sale of tickets for this match will be split into three initial sales periods which are detailed below. In the event that you wish to purchase tickets to sit with supporters in a later sales phase, you will need to wait for the latter period to open to purchase tickets together. Once a ticket has been purchased, we are unable to relocate tickets under any circumstances, so supporters are responsible for deciding whether they wish to wait for a later window in order to sit with friends or relatives.
Group Applications: Eligible supporters are able to purchase tickets with up to seven other eligible supporters during a designated sales window – all supporters within a group will need to meet the required number of ticketing points. Therefore a maximum of eight tickets per booking can be made for this fixture. Please note you will need your Client Reference Number when making your booking, as well as the Client Reference Number for any other Season Ticket Holder that you wish to book with. This number can be found on your 2018/2019 Stadium Access Card.
Full details on how and when tickets can be purchased are shown below. Tickets can only be purchased online or over the phone by calling 0344 844 0102 and selecting Option 1.
NO TICKETS WILL BE SOLD TO PERSONAL CALLERS AT THE TICKET OFFICE OR ON ANY PHONE NUMBER OTHER THAN THE ONE DETAILED ABOVE.
We are unable to guarantee what prices will be available during any of the sales phases, with availability expected to decrease after the earlier phases have concluded.
Sales Window 1
Season Ticket Holders with 350 or more Ticketing Points can purchase a ticket between 10am and 2pm on Wednesday 15 May.
Sales Window 2
Season Ticket Holders with 250 or more Ticketing Points can purchase a ticket from 3pm until 6pm on Wednesday 15 May.
Sales Window 3
Season Ticket Holders with 209 or more Ticketing Points can purchase a ticket 10am and 2pm on Thursday 16 May.
Should any tickets remain after the end of Sales Window 3, we shall invite a further batch of Season Ticket Holders to purchase any remaining tickets. Eligible supporters will be notified by email and SMS should they be eligible to purchase in this final period, with all tickets strictly subject to availability.
Supporters with Access requirements
Season Ticket Holders registered on the Club's Access Scheme will be contacted directly via email with details on how the allocation process will operate.
Ticket Distribution Process
UEFA have confirmed that no duplicate tickets will be available under any circumstances in the event of lost or stolen tickets. Therefore, the Club will run a collection operation from the new Paxton House Ticket Office throughout the week commencing Monday 20 May.
Full details on the collection operation will be notified to all purchasers in due course. Group applications will be available in full for an individual member of a group to collect in their entirety. Photographic identification must be produced - if you have purchased as part of a group, only a member of this group order will be able to collect tickets. There will be no exceptions to this policy.
Ticket Holder Information
All ticket holders are obliged to provide information that will be passed to UEFA and the Spanish authorities ahead of the match. An online form will be sent to all purchasers after the sales windows have concluded which MUST be completed. The relevant authorities require an indication of how supporters will be arriving into Madrid. Providing accurate travel information assists UEFA and local authorities in planning and ensuring there are sufficient resources available throughout the city.
Executive Members
Details on how Executive Members can apply for tickets to this match will be communicated directly.
Travel packages with Thomas Cook Sport
Thomas Cook Sport are offering travel-only packages to fans for the UEFA Champions League Final. Packages are available only to Season Ticket Holders in possession of a valid match ticket. For further details and to register your interest, please click here.