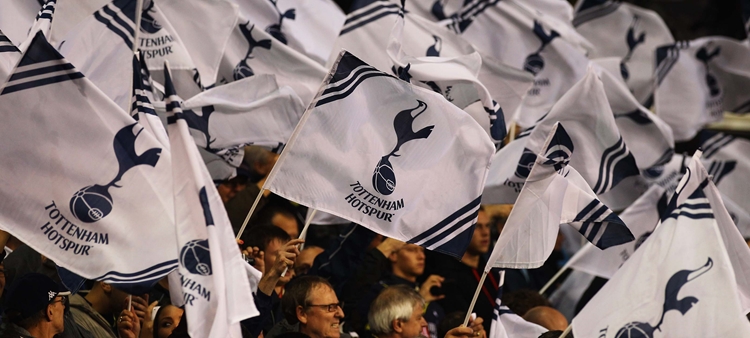 Northumberland Development Project updated designs and plans
@SpursOfficial
Wed 08 July 2015, 12:15|
Tottenham Hotspur
.
•    CREATING AN EXCEPTIONAL SPORTS, LEISURE AND ENTERTAINMENT DESTINATION - 365 DAYS A YEAR
•    NEW OPPORTUNITIES AND ACTIVITIES FOR LOCAL RESIDENTS AND VISITORS
•    BRINGING EPL AND NFL TOGETHER
•    VISUALLY DRAMATIC NEW STADIUM DESIGN
The Club is delighted to present updated designs and plans for the Northumberland Development Project, which will be submitted to the London Borough of Haringey in the coming weeks.
As we have previously stated, the Club has used the intervening period during the CPO process productively in order to refine the detailed design of the proposed new stadium, which was originally produced in 2007, to ensure it is optimised and that it meets the latest technical requirements and improvements in stadia design.
We have also designed it with a multi-purpose pitch that will be capable of hosting NFL matches along with other sports, concerts and community events.
Additionally, we have looked to explore, through improved design and development, how we could maximise and enhance the regeneration benefits already laid out within the currently consented NDP scheme.
As part of this work, the Club has taken time to consider priorities laid down by National and Regional Government, especially in respect of the increasing need for housing in London and greater requirements for community facilities. As a result, the Club asked our architects to provide a number of options for consideration including enhanced residential, commercial and community facilities alongside improved regeneration benefits.
These changes have been led by a new design team comprising leaders in their fields - Populous in respect of the stadium design, the hotel and the visitor attractions; Allies & Morrison for the new homes; and Donald Insall Associates as heritage architects.
Our development proposals will create a major new sports, leisure and entertainment destination, bringing vibrancy to this part of Tottenham 365 days a year.
Importantly, they ensure that the wider Tottenham area derives maximum benefit from the investments we are making.
When complete the Northumberland Development Project will transform the impact of the Club in Tottenham.  We will go from supporting 1,800 jobs to supporting 3,500 and from generating £120 million of annual spend into the local economy to over £293 million.
Speaking about the new plans, Daniel Levy, Chairman of THFC, said:
"We are all excited to be taking the project to the next stage. Our commitment is to find the best solution for the Club, our supporters and our community. It will be our new home for many years to come and we want it to be exceptional in every aspect.
"Schemes of this scale and magnitude must undergo continuous and rigorous review in order to ensure it is future-proofed and the design is optimised. We are determined that this scheme delivers something that becomes an iconic landmark, instantly recognisable around the world and capable of acting as the catalyst needed to kick-start the regeneration of this area.
"Just as we take our responsibility seriously in using football to engage with our communities, through the work of our Foundation, so too do we take seriously our responsibility to make the stadium and associated development deliver benefits for and be a vibrant part of Tottenham and London.
"These new plans will be transformational for the area and the access and opportunities they afford our communities will be extensive.
"At this stage and barring no major hiccups we are committed to staying on course for a 2018 opening and shall be working closely with Haringey Council to facilitate a timely process.
"In much the same way as we delivered our state-of-the-art Training Centre to the highest standards, we remain focussed and committed to delivering a world-class, increased capacity stadium, which places spectators at the heart of the experience and creates an enhanced and thriving new environment on the High Road which is so important to this part of the borough and the local communities."
The improvements to the stadium are within the footprint and envelope of the existing planning consent and the key changes we are proposing include:
•    A visually dramatic new stadium design - a landmark building for Tottenham and London, focussed towards the 'Home End', improved sightlines for all spectators and modern technology integral to the design from the outset to enhance the fan experience.
•    An increased capacity stadium - up from 56,250 to 61,000 seats, featuring the largest single tier stand in the UK, now increased to 17,000 seats, with an unrivalled spectator experience throughout and spectators closer to the pitch than at any other comparable size stadium in the UK.
•    Dedicated facilities for the NFL - including a fully retractable pitch revealing a second playing surface, compliant to NFL standard and capable of hosting a range of other events whilst protecting the integrity of the playing surface.
•    An architecturally stunning new terrace on the High Road to host 'The Tottenham Experience' - a permanent Visitors Centre and Arrivals Hub including an interactive Museum to celebrate Club history and local heritage, a Cinema, the Club Megastore, Ticket Office and Café.
•    A permanent viable use for the Grade II listed Warmington House - incorporated as part of The Tottenham Experience to house the new Museum, blending old architecture with new.
•    Improved crowd management arrangements along the High Road - with the removal of three buildings that currently create a pinch point along Tottenham High Road where the pavement is just two metres wide - resulting in people walking in the bus lane and the road - allowing instead for a much wider pavement to cope with large crowds.
•    Enhanced public open space - comparable in area to Trafalgar Square, includes a multi-use games area, high quality landscaping, cafes, dedicated events and community programmes managed by the Tottenham Hotspur Foundation, and the ability to walk uninterrupted all the way round the stadium.
•    A new 180 bedroom hotel with a dedicated training programme for the hospitality industry - providing high quality accommodation in Tottenham and opening up new career opportunities for local people.  49 serviced apartments will occupy the upper floors.
•    A fantastic new building to host Extreme Sports - bringing people to Tottenham on a daily basis with activities for all ages, including the tallest indoor climbing wall in the world.
•    A spectacular 'Sky Walk' - an adrenaline-filled experience and attraction for all ages walking on top of the stadium with spectacular views across London.
•    579 new homes, including affordable housing - up from 285 homes in the current permission, meeting a key need for more homes in London.  Set out across four new residential buildings, every apartment will enjoy access to a private balcony in addition to communal gardens and child play areas.
•    A new community health centre - serving existing and new residents to the area, improving access to GPs and health screening.
Our target date for opening remains August 2018 for the 2018/19 season, after having played away for one season in 2017/18. We continue to hold discussions regarding possible venues for the season away.
There are several aspects of this scheme that are still under review and as part of that ongoing assessment of all potential design and project options we shall continue to engage with all key stakeholders including the London Borough of Haringey, the Greater London Authority and Historic England (formerly English Heritage).
We have already commenced basement works and we shall now simultaneously move forward with the tender process along with additional planning requirements running in parallel.
Lilywhite House, which represents Phase 1 of the new stadium development, is already complete. Lilywhite House includes the Sainsbury's supermarket, which opened in November 2013, and the University Technical College of Tottenham, which opened in September 2014. It is also now home to the Club's new administration offices and the Stadium Project Office on the top floor.
To view the updated design and plans for the NDP, please visit the new stadium microsite by CLICKING HERE. The dedicated section of our website sets out the details of our improved proposals and provides an opportunity for feedback between now and early August.
As always we shall look to keep our supporters and the local community in Haringey as informed and up to date as possible.