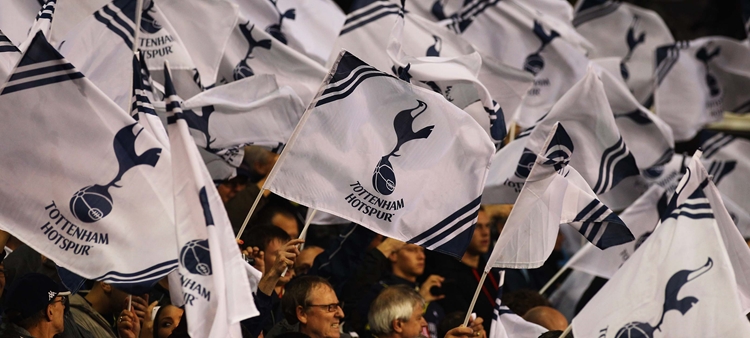 AIA to become Tottenham Hotspur's new principal partner
@SpursOfficial
Thu 13 February 2014, 07:20|
Tottenham Hotspur
New long-term partnership reflects shared commitment of AIA and Spurs to promoting the role of sport in Asia-Pacific as a key element of healthy living
LONDON AND HONG KONG – Tottenham Hotspur today (February 13, 2014) announced that AIA Group Limited (AIA), one of the world's leading providers of insurance services, will become the Club's new principal global partner from season 2014/2015.
Following on from the success of our existing Cup Shirt Partnership agreed at the start of this season, the AIA brand will now appear on the front of the Club's shirts in all competitions for the next five seasons until 2019.
This long-term partnership will provide a platform for both organisations to work together to grow brand awareness in key markets across the Asia-Pacific region.  AIA's brand on the Club's shirt will be seen around the world through the Premier League's 212 broadcast territories, in addition to the thousands of other media platforms that cover Tottenham Hotspur fixtures. To support the growth of AIA's own base of customers across Asia, the Club will also become a key component of AIA's future marketing and customer engagement strategies.
Club ambassadors such as Ledley King and Ossie Ardiles will regularly make visits to AIA's markets, using their unique appeal as legendary Spurs players to support a host of co-branded initiatives including events and appearances for company staff, agents, customers and charitable partners.  Importantly, Tottenham Hotspur's Global Coaching team will deliver elite coaching programs and associated activities to support AIA's key objectives of promoting health and well-being and increased participation in sport in the Asia-Pacific region.
Tottenham Hotspur's award-winning charitable Foundation, a leader in its field of creating life-changing opportunities for some of society's most vulnerable groups, will also share ideas and philosophies with AIA to help improve the lives of underprivileged young people across the Far East region.
Commenting on the partnership, Tottenham Hotspur Chairman Daniel Levy said: "We have enjoyed an excellent relationship with AIA since they became our Cup Shirt Partners at the beginning of this season. Together we share long-term ambitions across Asia, a region where the Club has seen significant growth in recent years, and this extended partnership with AIA, one of the leading companies in the Asia-Pacific region and a clear market leader in their industry, will further help to support our objectives and engage with our supporters across the region. We are delighted that AIA has committed to the Club for a further five years and look forward to developing our partnership further."
Mark Tucker, AIA Group Chief Executive and President, said: "English Premier League football has tremendous appeal in Asia and following the success of our Cup Shirt sponsorship of Spurs this season, we are now delighted to be entering this new partnership with the Club. They have a massive fan base in Asia and we look forward to helping them further expand their presence here, as we continue to grow our franchise and communicate the strength, breadth and depth of the AIA brand to consumers in our 17 markets around the Asia-Pacific region."