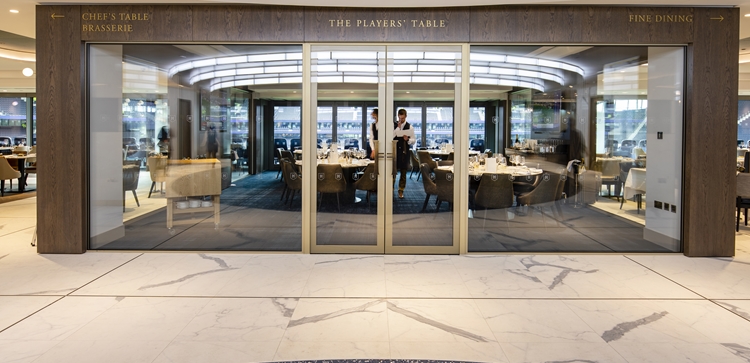 On Four
Our collection of impeccable experiences
On Four is our collection of Premium experiences which truly redefine first class entertainment. 
Named after its location on level four, these spaces offer fantastic views of the action with the service and food to match. 
The On Four collection
Encompassing three unique and impeccable experiences, the common threads are exceptional service, Michelin-Star calibre dining and, of course, a fantastic view of the action.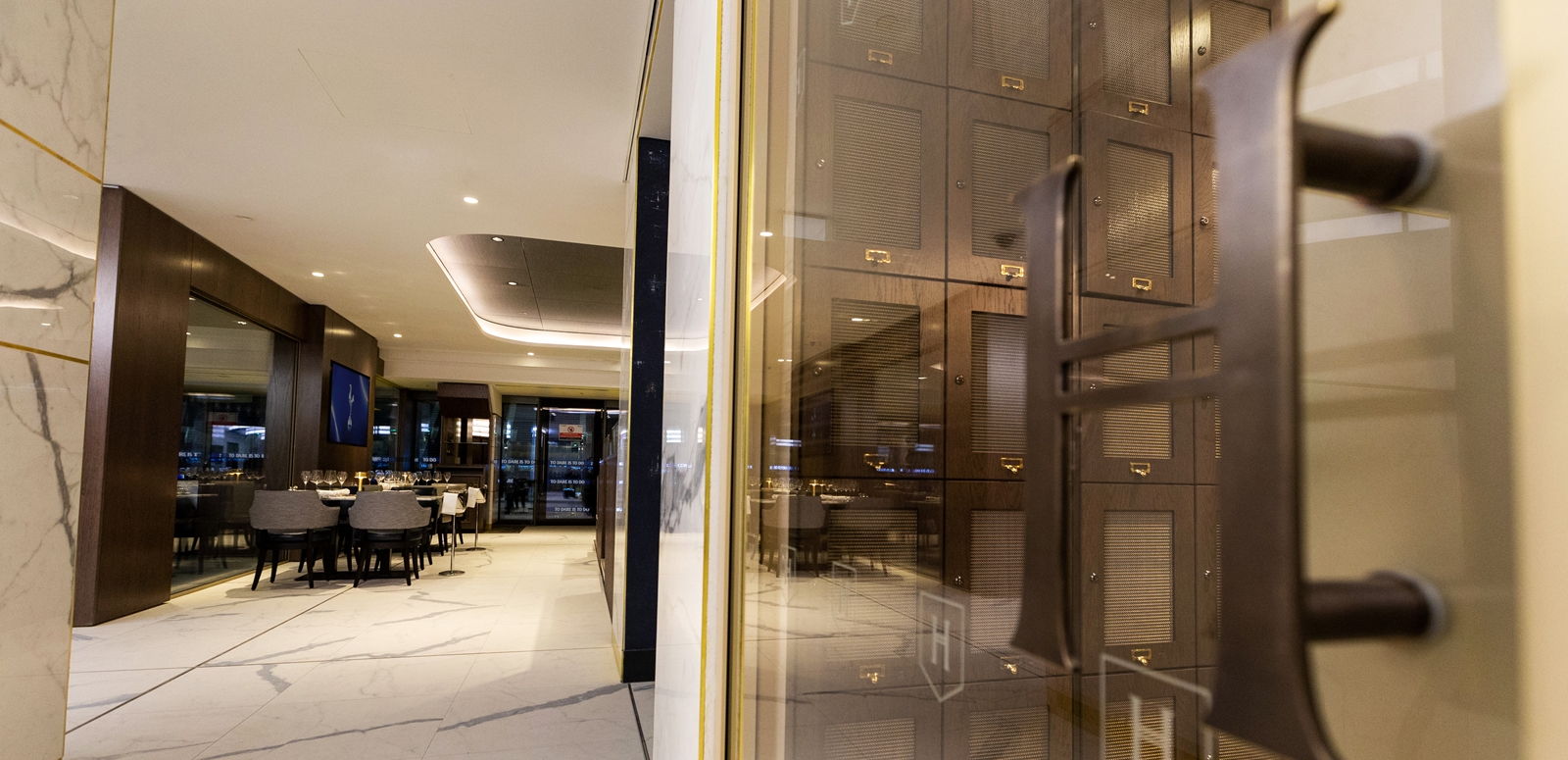 The H Club
A Members' Club, thrust into the world of entertainment

Welcome to The H Club, a discerning private Members' Club, infused into the sphere of live entertainment.

Steeped in the history of Tottenham Hotspur's founding years, The H Club honours those before us as we forge our bold vision for the future.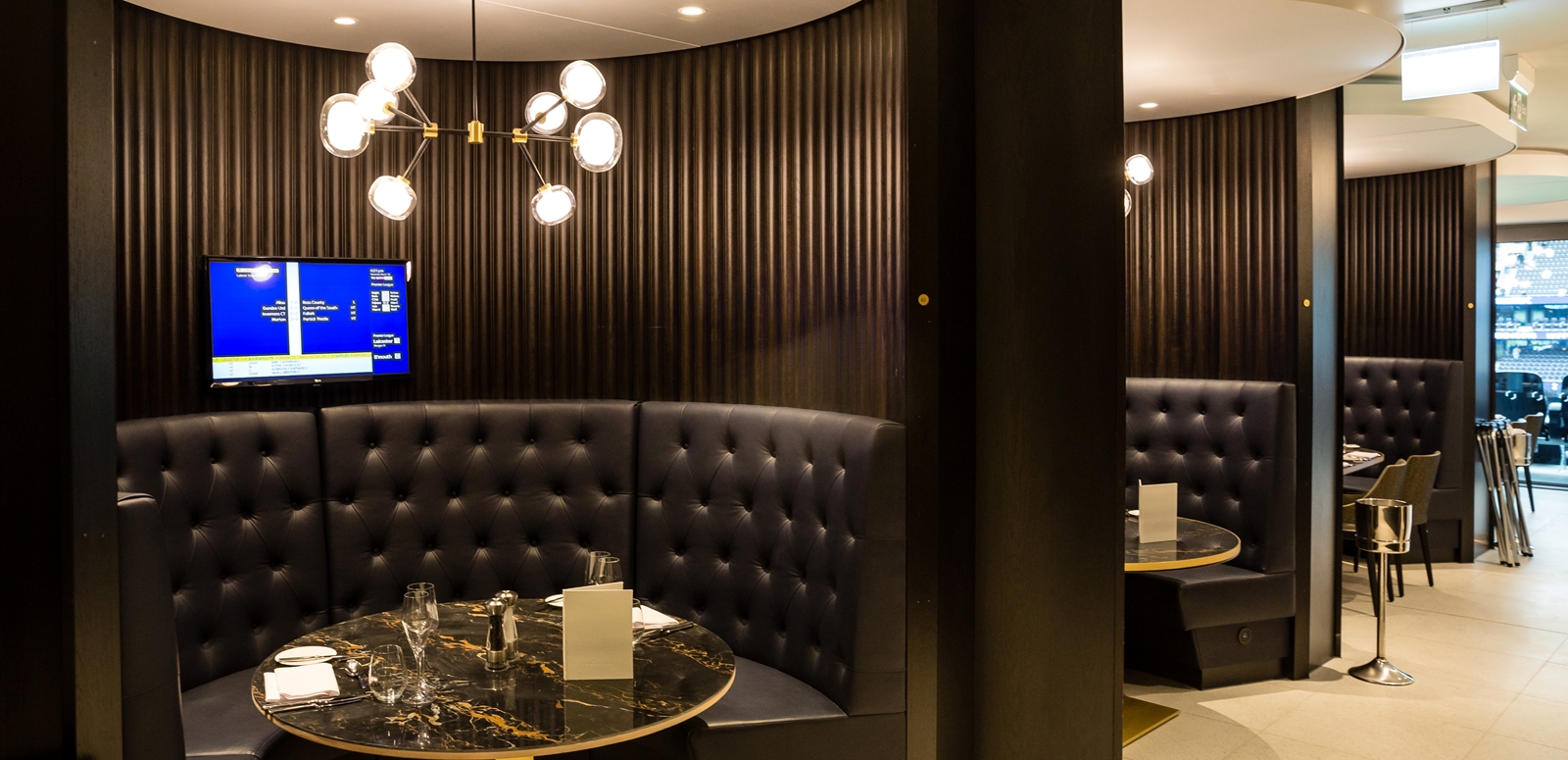 The Loge On Four
Private dining without sacrificing atmosphere

Welcome to a private yet social space. The Loge are a UK stadia first, offering you the privacy and dining experience of a private suite whilst retaining the ambience of a restaurant and bar.

Each semi-private space is the perfect spot to enjoy the impeccable On Four menus, crafted by our chef partners.

Perfect for business hosting or social dining.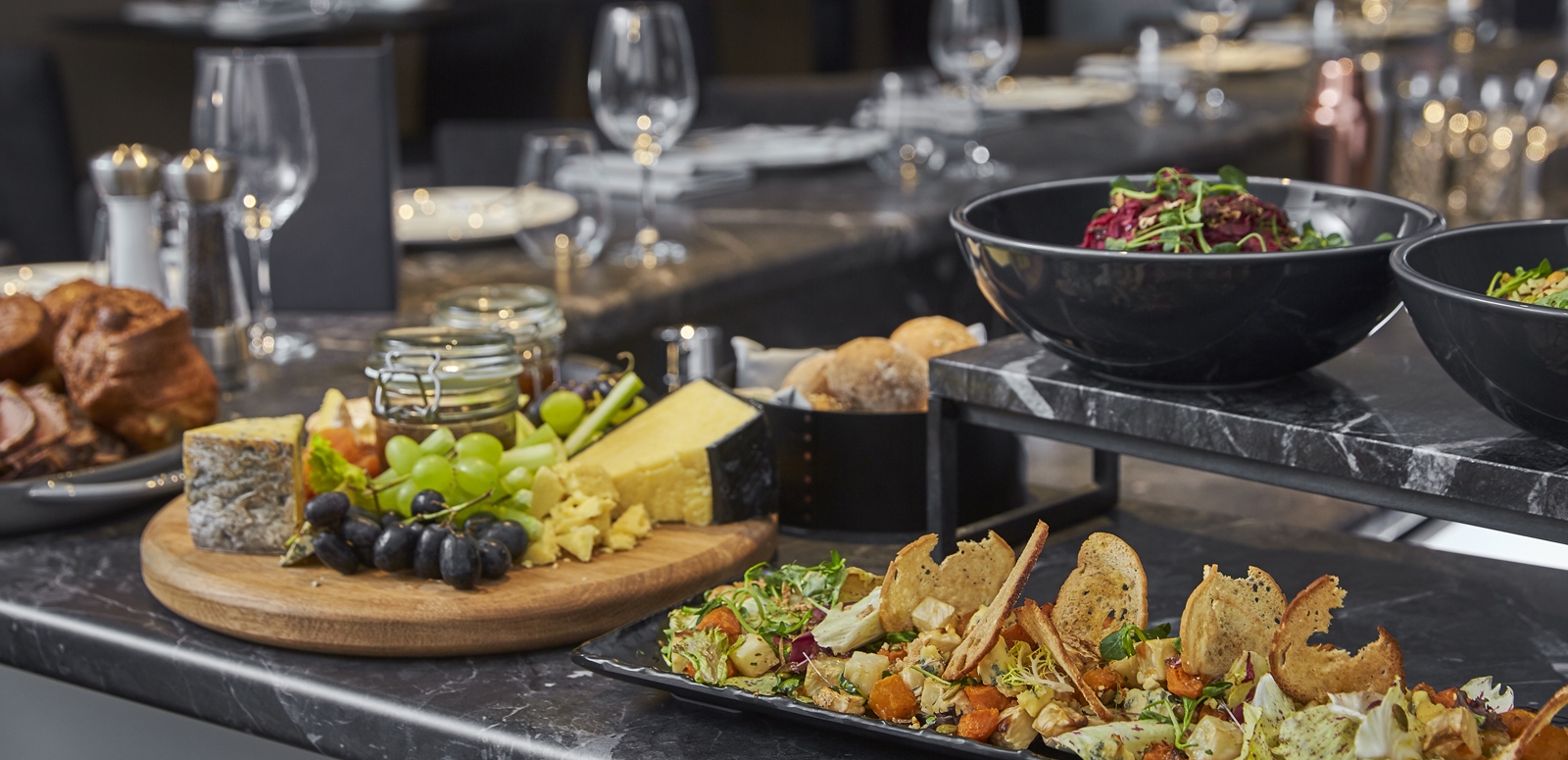 The Suites On Four
Decadently spacious to enjoy the ultimate matchday

Located on the distinguished On Four, you and your guests will enjoy the ultimate matchday and dining experience, bespoke to your requirements.

The Suites can accommodate up to 21 friends and family members, colleagues or client guests, with your seats situated on the halfway line.
On Four Chef Partners
Our truly prestigious lineup of chef partners On Four promise beautifully crafted menus every match. With world famous chefs like Atul Kochhar, you can expect quality of the highest order.
Bryn Williams
Bryn is the Chef Patron of Odette's, and has also recently opened Bryn Williams at Porth eirias on the North Wales Coast. Odette's has achieved an impressive 3 AA Rosettes.
James Cochran
A Spurs fan and winner of the 2018 Great British Menu, James is one of a new generation of chefs putting food centre stage.
Atul Kochhar
The first Indian chef to win a Michelin star, Atul began his cooking career in top hotel restaurants in India. With his talents taking him to London, he has since opened several fine-dining restaurants in the capital. He will be using seasonal British ingredients with his Asian twist.
Judy Joo
Judy Joo is a French trained Korean-American chef and restauranteur based in London, who is a regular face on the Food Network. Her show, "Korean Food Made Simple" enjoys worldwide distribution and her second book, "Korean Soul Food" debuted in Oct 2019. She brings a refined style to traditional Korean cooking and has been instrumental in the recent global trend for Korean food.
Mark Reynolds
Executive Chef and multi award winner, Mark started his culinary career in the Army Catering Corps. He swiftly moved to work at the Park Lane Hilton and then at the Langham Hilton. Following this Mark worked in the film industry catering for Ewan Macgregor and Liam Neeson. Mark now leads the kitchen at Tottenham and is a leading member of the prestigious Craft guild of chefs.
Andy D'Amery
Multi-award winning, Andy D'Amery, brings a refined approach to his menus at On Four, serving his contemporary take on British cuisine. During his career, Andy worked at the two Michelin starred Hand and Flowers, and at one Michelin starred; South Lodge and Auberge du Lac. Most recently, Andy was recently named the Levy Chef of the Year 2019 and Compass Senior Chef of the Year 2019.
Get more from your matchday experience
There are a vast Premium range of Suites, Lounges and Seats to suit all styles and preferences. They range from relaxed, lively and informal to exclusive, intimate and bespoke. Whatever you're looking for, there is sure to be an experience that will meet your requirements.
Contact the Premium Sales team today
If you would like to speak with a member of our Premium Sales Team, simply contact us in one of the following ways:
   0208 365 5150
  Click the chat box in the right corner of this page
  Message us via the form below and we'll get in touch with you