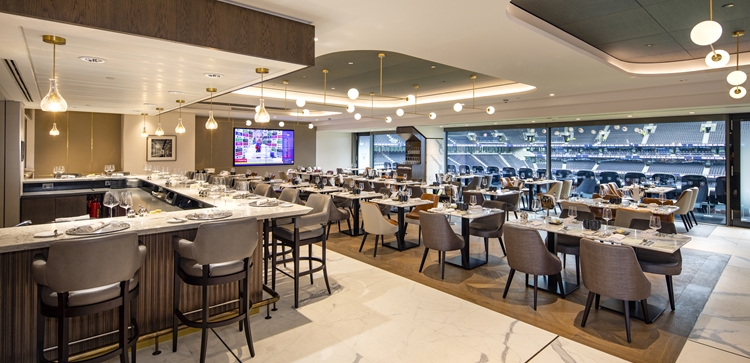 The H Club
Our collection of impeccable experiences
Welcome to The H Club, a discerning private Members' Club, thrust into the world of entertainment. Steeped in the history of Tottenham Hotspur's founding years, The H Club will honour those before us as we forge our bold vision for the future.
Naturally, our members will have a fantastic view of the action. Outside the crucial 90 minutes, members will get to meet Spurs legends, and have opportunities to visit the Club's state-of-the-art training centre and attend Board Member events each season.
You decide
Our members will never feel restricted by their experience. Each match they will be able to choose from a number of exceptional dining options developed by our prestigious chef partners. Provisions will be made to store personal vintage wines, cognacs and liquors in our purpose-built, temperature controlled on-site reserve.
On Four chef partners
Our truly prestigious lineup of chef partners On Four promise beautifully crafted menus every match. With world famous chefs like Atul Kochhar, you can expect quality of the highest order. Our chefs include: