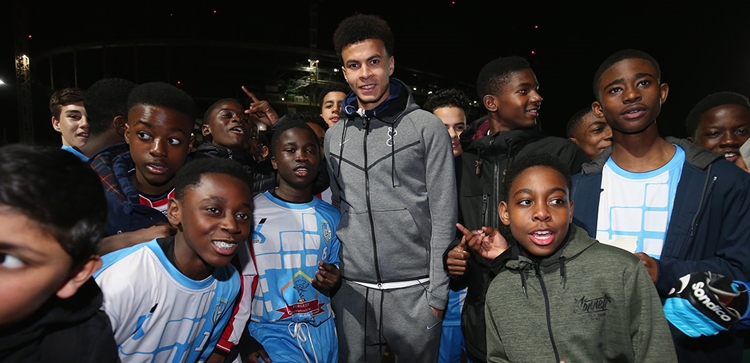 Community Football League
Introducing the Tottenham Hotspur Community Football League
In light of the latest government advice on COVID-19, we have suspended delivery of all programmes involving direct social contact until further notice.
We are fully aware of how important Foundation programmes are to the health and wellbeing of participants – where possible, we shall endeavour to maintain contact with participants to offer support and advice during this difficult time.
Dele Launches New Community Football League in Tottenham
Dele Alli has helped launch a new Tottenham Hotspur Foundation programme which aims to help reduce levels of crime and anti-social behaviour in Haringey.
The 'Tottenham Hotspur Community Football League', which runs in partnership with the Metropolitan Police and Haringey Council, runs every Friday evening from 5.30pm – 8.30pm at the Duke's Aldridge Academy, adjacent to our new stadium development. Local Under-14 teams play in the league and compete against each other each week.
As well as providing a space for youngsters to play football, the programme organises workshops for the teenagers to discuss the challenges they face in the community and gives them practical tips to overcome these issues. These sessions are designed to build the self-esteem and confidence of the youngsters, helping them to get back into education, training or employment and steering them away from potential unemployment or crime.
Dele said: "The opportunity to play football was so important to me as I was growing up and this new football league the Club is running is a brilliant way of getting young people from this area together to play sport and meet friends within a safe environment."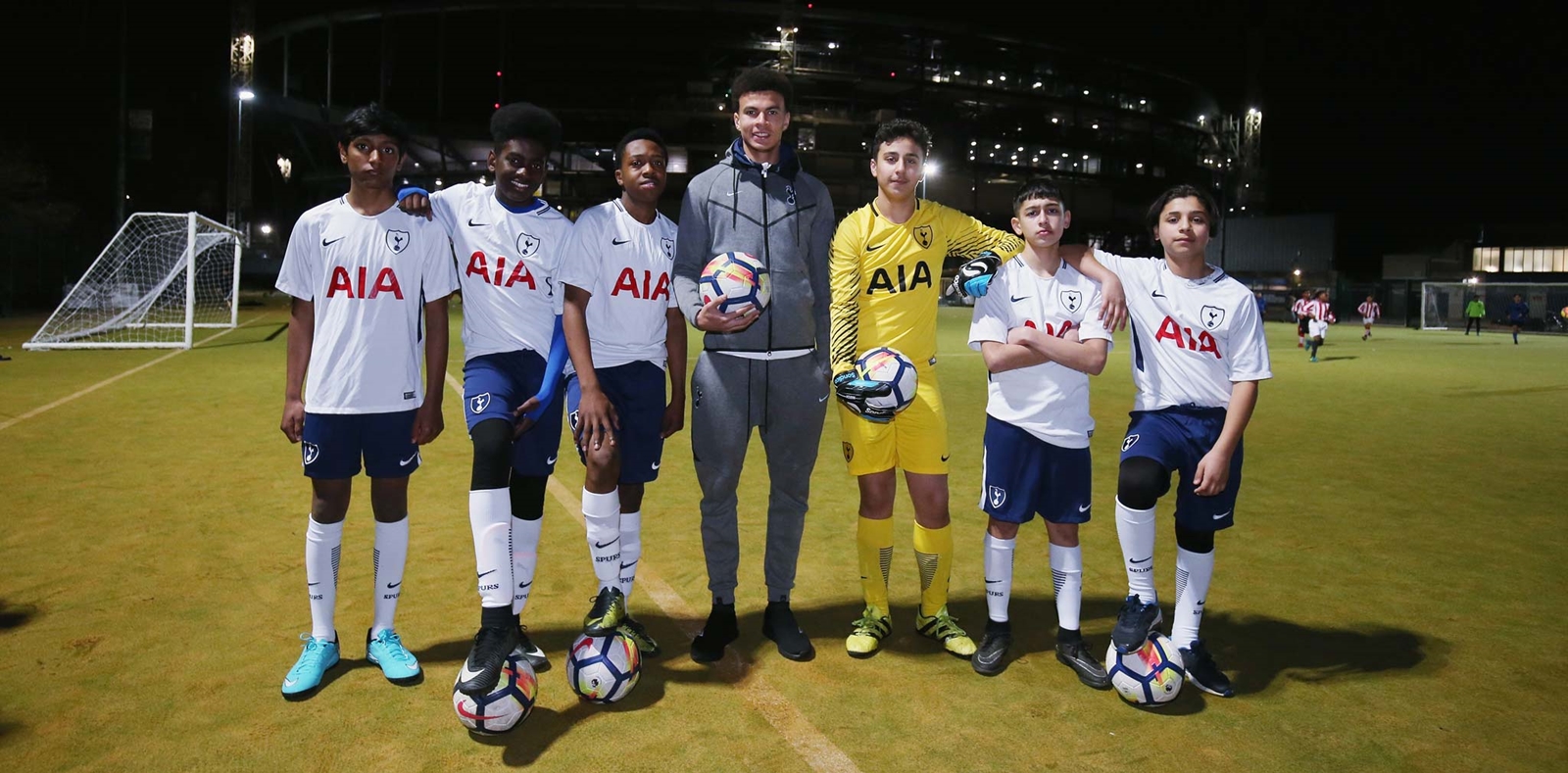 Cllr Eugene Ayisi, Haringey Council's Cabinet Member for Communities, said: "Having grown up in Tottenham, I'm thrilled that we, Spurs and the police are coming together to reduce anti-social behaviour and give young people opportunities on their doorstep through sport."