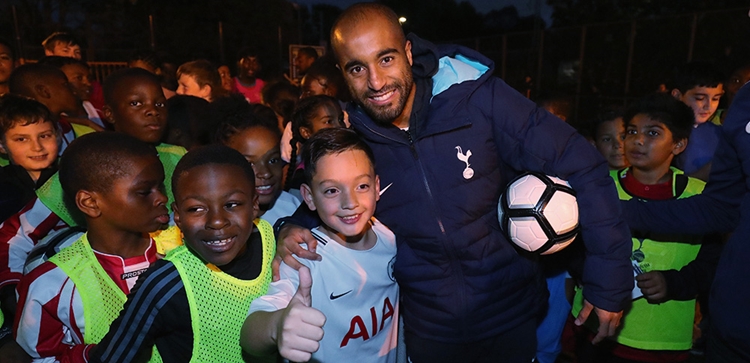 Kicks
Breaking barriers between young people and the police
In light of the latest government advice on COVID-19, we have suspended delivery of all programmes involving direct social contact until further notice.
We are fully aware of how important Foundation programmes are to the health and wellbeing of participants – where possible, we shall endeavour to maintain contact with participants to offer support and advice during this difficult time.
Building Stronger Communities
Kicks is the Premier League's flagship community initiative under their Creating Chances programme. Piloted by Tottenham Hotspur Foundation in 2006, the programme has a long history of using the power of football and the value of sports participation to help young people at risk of becoming not in education, employment or training (NEET) in some of the most disadvantaged areas of the community to turn their lives around.
The programme "builds safer, stronger, more respectful communities through the development of young peoples' potential", engaging with youngsters who had previously proven difficult to reach and guiding them towards a range of healthy and constructive activities.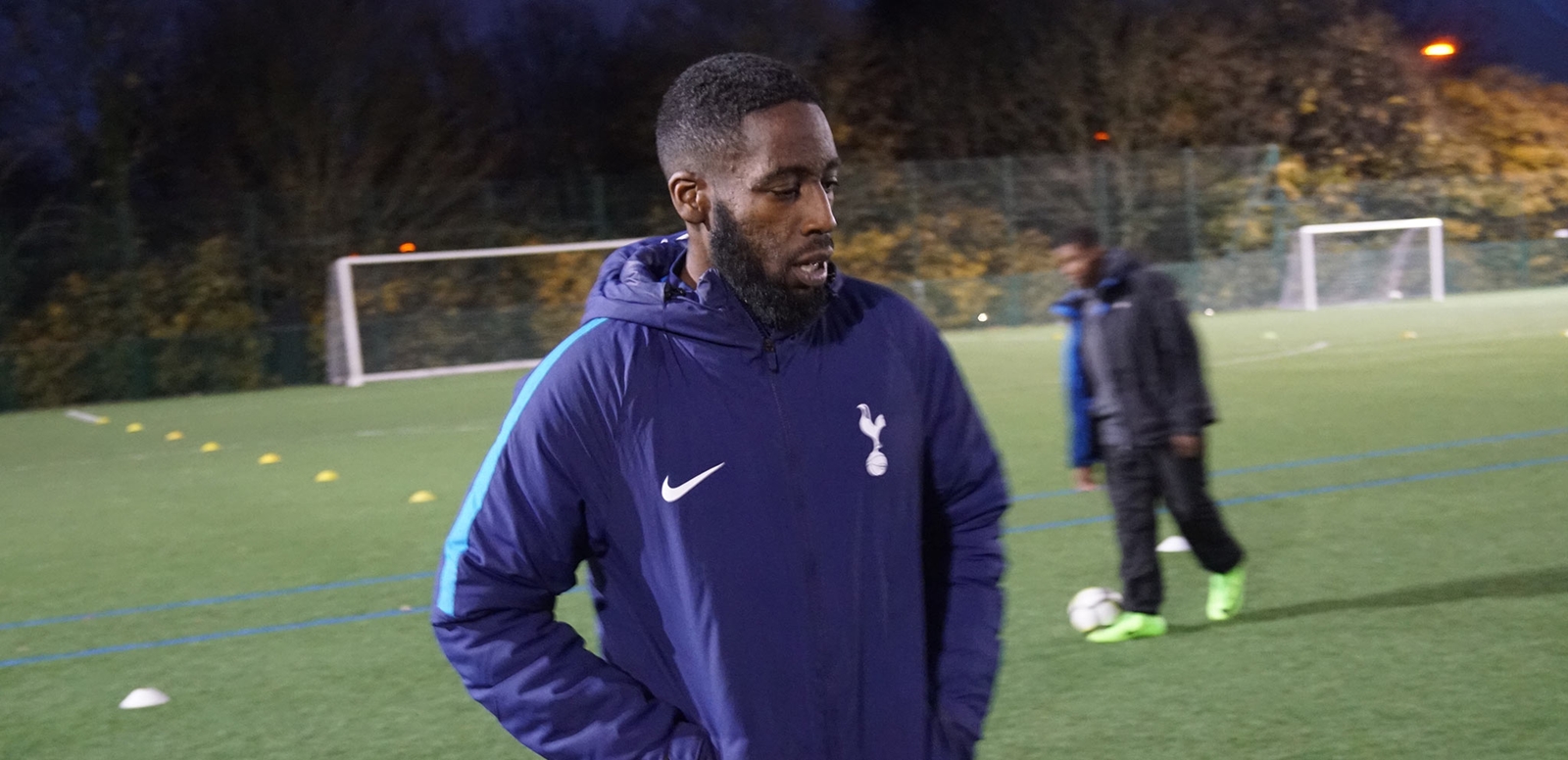 To take part in Kicks, there's no need to register beforehand...
...Just turn up, get involved and have fun!


Tottenham Hotspur Foundation engages young people in constructive activities, including a wide variety of sports sessions that in turn signpost individuals on to positive employment, educational and personal development pathways.
Session Timings
Event
Days
Time(s)
Location
Description
Age group
PL Kicks Football
Mondays
6pm-8pm
Oasis Academy Enfield Innova Park, 9 Kinetic Crescent, Enfield EN3 7XH

Premier League Kicks is a series of free football and multi-sport sessions, run by Tottenham Hotspur Foundation, open to boys and girls of a variety of ages.

To sign up, please visit https://www.tfaforms.com/4810038?tfa_264=a214L0000008Vfd

Please note that participants must sign up for sessions in advance

10-18 year olds
PL Kicks Football
Tuesdays
4pm-6pm
New River Sports Centre White Hart Lane, Wood Green N22 5QW

Premier League Kicks is a series of free football and multi-sport sessions, run by Tottenham Hotspur Foundation, open to boys and girls of a variety of ages.

To sign up, please visit https://www.tfaforms.com/4810038?tfa_264=a214L0000008Vfd

Please note that participants must sign up for sessions in advance

9-15 year old
PL Kicks Football
Tuesdays
7.30pm-9pm
Tottenham Community Sports Centre 701 High Road, Tottenham N17 8AD

Premier League Kicks is a series of free football and multi-sport sessions, run by Tottenham Hotspur Foundation, open to boys and girls of a variety of ages.

To sign up, please visit https://www.tfaforms.com/4810038?tfa_264=a214L0000008Vfd

Please note that participants must sign up for sessions in advance

15-18 year old
PL Kicks Football
Thursdays
6pm-8pm
Oasis Academy Hadley South Street, Enfield EN3 4PX

Premier League Kicks is a series of free football and multi-sport sessions, run by Tottenham Hotspur Foundation, open to boys and girls of a variety of ages.

To sign up, please visit https://www.tfaforms.com/4810038?tfa_264=a214L0000008Vfd

Please note that participants must sign up for sessions in advance

10-18 year olds
PL Kicks Football
Fridays
5.30pm-7pm
Douglas Eyre Sports Ground 144 Coppermill Lane, Walthamstow E17 7HE

Premier League Kicks is a series of free football and multi-sport sessions, run by Tottenham Hotspur Foundation, open to boys and girls of a variety of ages.

To sign up, please visit https://www.tfaforms.com/4810038?tfa_264=a214L0000008Vfd

Please note that participants must sign up for sessions in advance

10-12 year old
PL Kicks Football

 

Fridays

5.30pm-7.30pm
Douglas Eyre Sports Ground 144 Coppermill Lane, Walthamstow E17 7HE

Premier League Kicks is a series of free football and multi-sport sessions, run by Tottenham Hotspur Foundation, open to boys and girls of a variety of ages.

To sign up, please visit https://www.tfaforms.com/4810038?tfa_264=a214L0000008Vfd

Please note that participants must sign up for sessions in advance

13-15 year old
PL Kicks Football
Fridays

5.30pm-7.30pm

Douglas Eyre Sports Ground 144 Coppermill Lane, Walthamstow E17 7HE

Premier League Kicks is a series of free football and multi-sport sessions, run by Tottenham Hotspur Foundation, open to boys and girls of a variety of ages.

To sign up, please visit https://www.tfaforms.com/4810038?tfa_264=a214L0000008Vfd

Please note that participants must sign up for sessions in advance

16+ years old