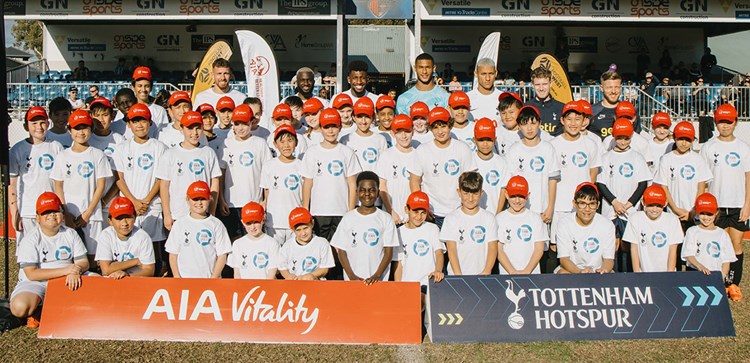 Global Football Development team coach over 2,000 players on Asia-Pacific Tour
@SpursOfficial
Fri 28 July 2023, 12:00|
Tottenham Hotspur
Our Global Football Development team certainly made an impact on our Asia-Pacific Tour with 31 sessions reaching over 2,000 young players across three countries.
Danny Mitchell, Nicky Hardy, Robert Gold, Shannon Moloney and Jadon Anderson brought their GFD energy to 31 sessions across Perth, Bangkok and Singapore.
Football Development Manager, Danny, said: "To reach such a wide audience across three countries in just 12 days is a fantastic achievement for the department and further highlights the impact that the Club has across the globe.
"We have loved being able to bring our philosophy to so many young players in the Asia-Pacific region and we are hoping that we can continue to grow our presence in the area through some of the great partnerships and people that we have met along the way.
"Most importantly, the players have been a pleasure to work with and across all the sessions brought energy, enthusiasm and passion for developing their game."