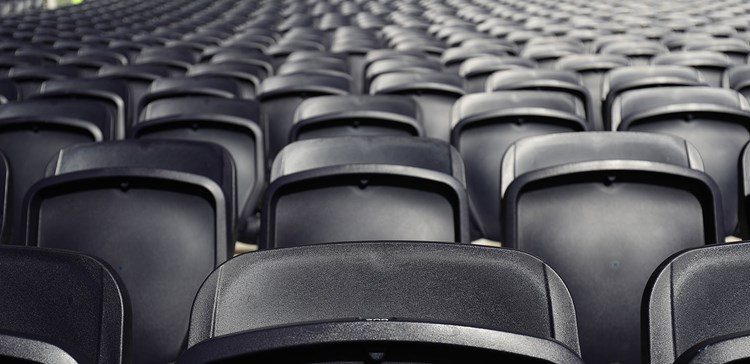 Code of Conduct
General Admission Areas
2021/22 Code of Conduct – General Admission Areas
Please ensure you are fit and well to attend the match. If you are experiencing COVID-19 symptoms; a high temperature; a new, continuous cough; or a loss or change to your sense of smell or taste, or have been asked to self-isolate, please take a PCR test and do not attend.
Aim to lateral flow test for COVID-19 on the day you attend a match.
Plan your travel to the ground appropriately
Arrive in good time to go through the necessary entry procedures.
Ensure your digital ticket is loaded on your smartphone and can be readily displayed.
Consider wearing a face covering in crowded, enclosed spaces.
Remember all payments are cashless.
Be respectful of others in your vicinity by avoiding unnecessary close contact with people you do not know.
Follow any instructions or requests given to you by stewards or other stadium staff to ensure the stadium is carefully managed for everyone's safety.
If you feel ill or develop and COVID-19 symptoms while at the match, please contact your nearest steward who will direct you to the appropriate medical facility.
In line with Premier League guidance, if you engage in any conduct that is intended to transmit the COVID-19 virus, you will be ejected from the stadium, the police will be contacted and you will be subject to the Club's Sanctions and Banning Policy, potentially including an indefinite ban.
Thank you for reading and adhering to the above guidelines. Your co-operation is directly contributing to keeping you, your fellow fans and the Club's staff safe.
If you require any information to help you follow this guidance, please visit Ask Spurs.
Safe Standing Areas
Tottenham Hotspur Stadium has licensed safe standing in the visitors' section and the following seated areas of the South Stand only:
Rows 1-29, Blocks 248, 249, 250, 251, 252, 254, 256, 257, 258, 259, 260
Rows 71-82, Blocks 323, 324, 451, 452, 453
Supporters in licensed safe standing areas are asked to abide by the following code of conduct:
Occupy the space in front of the seat you have been allocated and do not migrate to the aisles or other spaces in the area.
Expect other supporters in the area to stand throughout the match.
Do not sit or stand on the safety bars or seats.
Do not attempt to enter a safe standing area without a valid match ticket.
All other terms and conditions and Ground Regulations will continue to apply and must be complied with.
February 2022